This winter, Alexandria's streets saw flooding that brought much of the Mediterranean city to a halt. For many, the government failed to take sufficient action to tackle the health, safety and economic issues of the flooding.
Yet, for Ahmed H. El Salanikly, the floods were an opportunity to highlight defects of the city's infrastructure in a fun and positive way.
"Our concept was to do something we love that gets us out of the routine life of work and desks while at the same time having a cause and hoping for a better tomorrow," explained Ahmed.
"We chose to make a difference by having an impact in our society while having fun doing something we love. We also wanted to prove that it is not necessary for our reaction to something negative to be negative too. The reaction can be a positive one with a much stronger impact."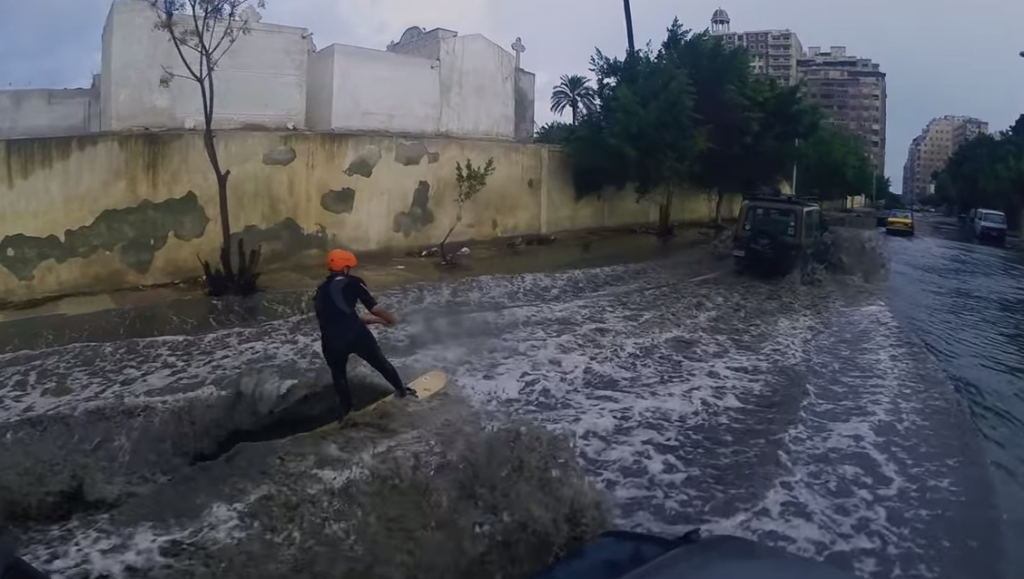 While photographs of the water-skiers went viral on social media, many exclaimed shock, claiming that the stunt was dangerous.
"Due to safety measures and preparations, there were no mishaps," said Ahmed, "This all would not have been possible without a crazy talented team that loves its country and wants to show the world that Egyptians can overcome anything and can turn anything bad into something good."
In the end, despite the risks, Ahmed and his team managed to make many locals smile instead of simply frown at the chaos around them.
"I recall the faces of the people who were watching us while filming. They were sad and sleepy while heading to work, but when they saw us, they smiled and became happy. That is what was priceless."