For the first time, Egypt has introduced bike lanes in certain areas of Cairo.
According to social media users, the bike lanes have been spotted in Maadi and on roads leading to Nasr City and New Cairo.
However, many commenters were quick to point out that the lanes will likely be disrespected by drivers. As one photograph from Maadi showed, the bike lanes were already being used as parking spots.
Recently, bicycle enthusiasts had campaigned for the government to introduce bicycle lanes to provide safer travel for cyclists and promote the two-wheeled form of transport.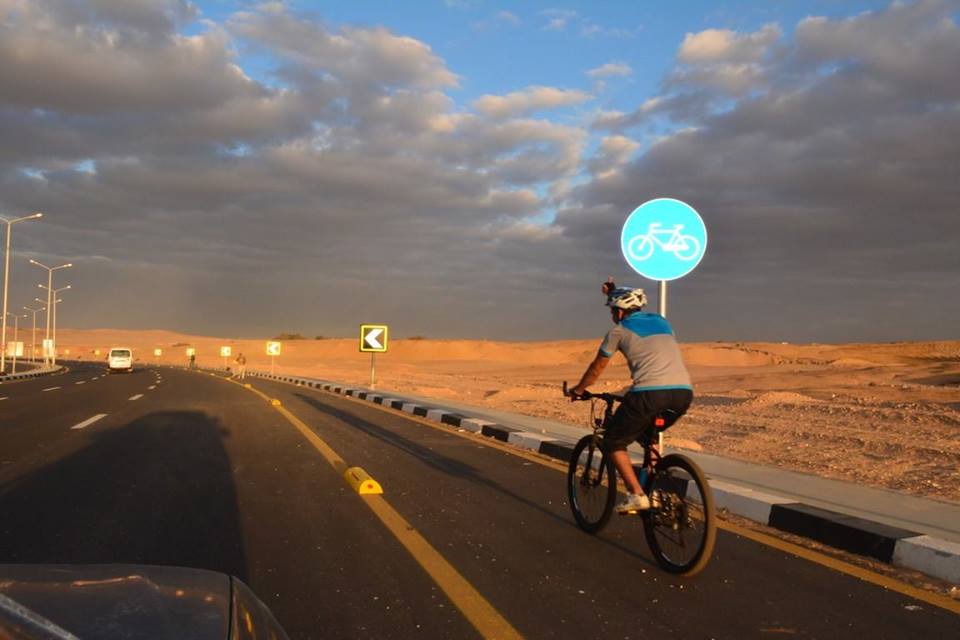 Rise in popularity of cycling
Cycling in Egypt became increasingly popular in recent years, with bicycles increasingly being adopted as an alternate mode of transport for many Egyptians.
Events, including a yearly event by the Embassy of the Netherlands, Train For Aim, and other athletic groups, are also gaining popularity, with some cyclists participating in international events.
Cycling has also been used by activists, and particularly women's rights groups, to raise awareness for societal issues. Last month, Egyptian Streets interviewed the youngest solo cyclist during his attempt to ride across Egypt to promote local tourism.
Moreover, for the first time in 13 years, a bicycle tour organized by Tour d'Afrique kicked off from the Giza Pyramids, taking 32 cyclists from 10 countries across Africa from Cairo to Cape Town.
Perhaps the most significant endorsement has come from Egypt's President Abdel Fattah Al-Sisi, who has appeared in at least two marathons and is known to be an avid cyclist.
Days after being elected President, Mr Sisi called on Egyptians to ditch motor vehicles for bicycles.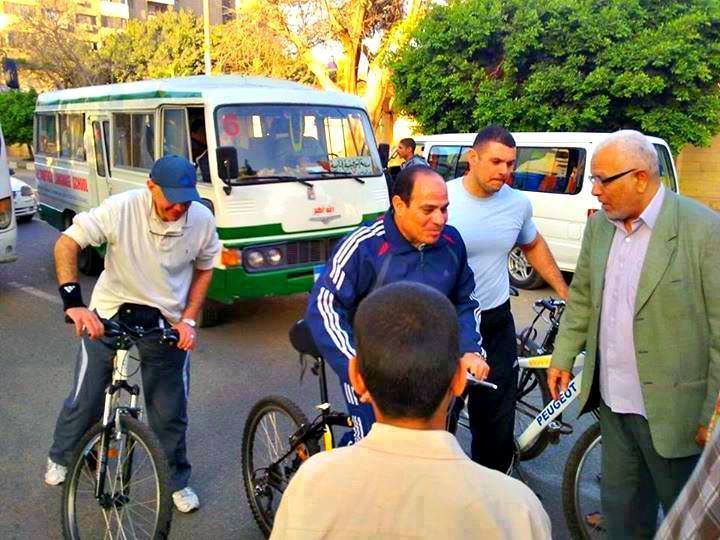 The President explained in his speech how the use of alternative transport solutions will save for the average Egyptian EGP 4 ($ 0.56) and the government EGP 8 ($ 1.12) per a 20 kilometer travel distance.
A recent study released by the World Bank reveals that Cairo's traffic costs the Egyptian state EGP 47 billion (USD 6.5 billion) annually and is expected to reach EGP 105 billion (USD 14.6 billion) by 2030.