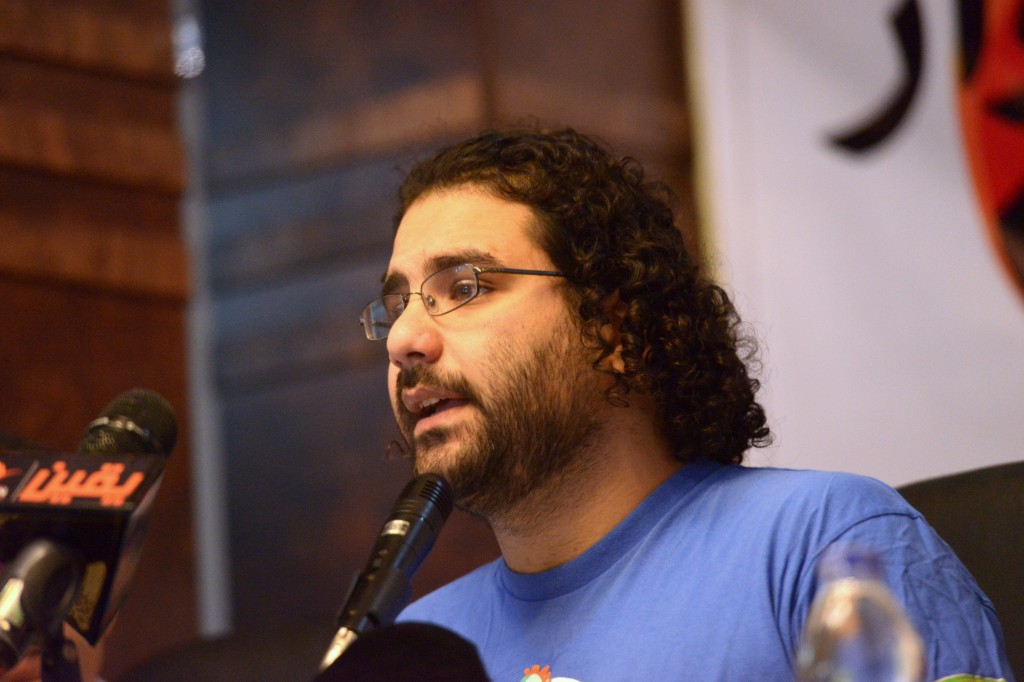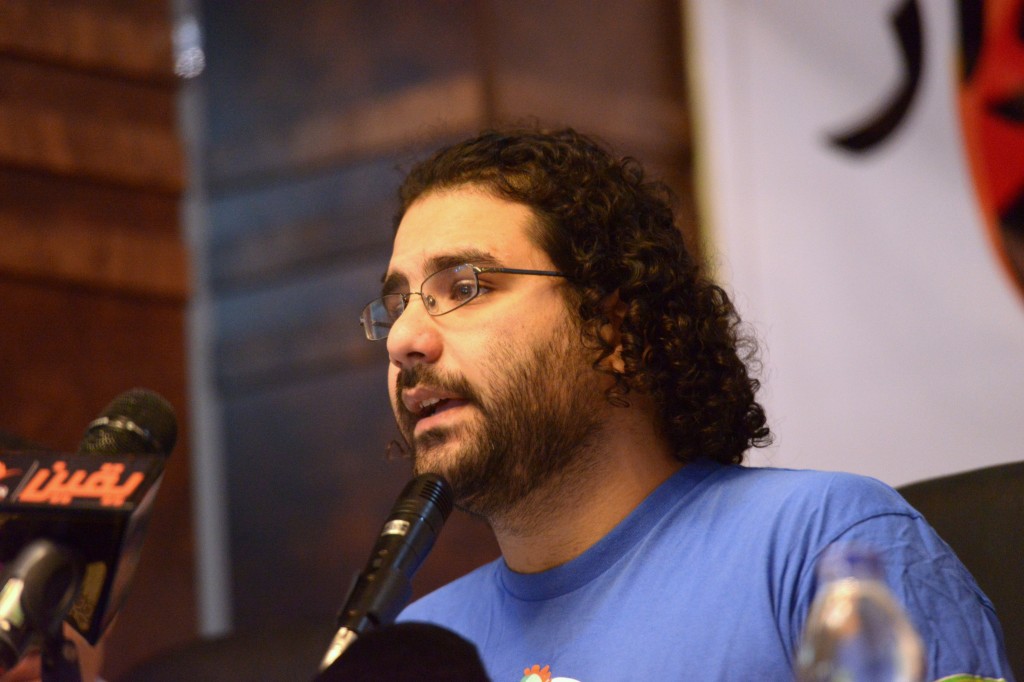 Renowned activist Alaa Abdel Fattah, who faces trial alongside 24 others, was sentenced to five years of maximum security prison by a Cairo court on Monday, in his retrial for charges of illegal assembly.
Osama al-Mahdy, Abdel Fattah's lawyer said today's verdict is considered a preliminary one, since the initial verdict was handed in absentia.
"We will appeal at the Court of Cassation," he said, adding that this court will decide whether to uphold the verdict or order a retrial.
Another defendant, Ahmed Abdel Rahman was handed the same prison term of five years.
The court handed 18 other defendants three year sentences.
Each of the 20 defendants who attended the session was ordered to pay a fine of 100,000 Egyptian pounds ($13,100).
The 20 defendants were also ordered to be placed under probation for an amount of time equivalent to their jail terms.
All defendants were acquitted of a robbery charge but were convicted for illegal assembly, blocking roads and inciting riots.
Defendants' families chanted against military rule after the verdict was read out.
In its reasoning, the Cairo Criminal Court said the minimum penalty for this crime is a seven year term but the judge used Article 17 of the penal code, which allows for the reduction of the penalty. The court added that it used "maximum leniency".
The verdicts for five defendants who were retried in absentia remained unchanged from the original court ruling issued last year.
Initially, all defendants were sentenced in absentia to 15 years in prison in June 2014 for illegal assembly, among other charges. A court ordered the defendants' retrial shortly afterwards.
The defendants were being tried for violating Egypt's protest law, which was issued in November 2013 and has since been the epicentre of wide criticism by domestic and international human rights organisations.
The trial dates back to a protest organised by some of the defendants, in which they denounced an article in the constitution which permits military trials for civilians, held outside the Shura Council on November 26, 2013.
The trial eventually came to be known as the "Shura Council" trial.
---
Subscribe to our newsletter
---