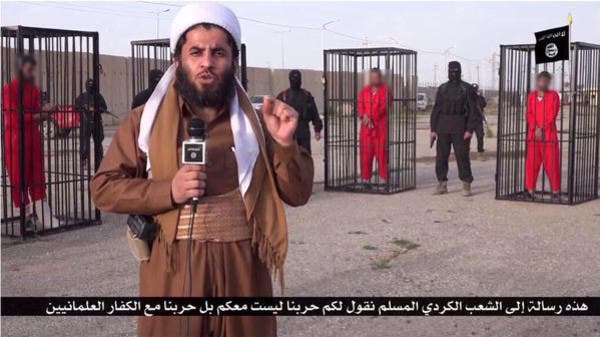 The world has lost more than 8,000 rare books and manuscripts after ISIS members destroyed Mosul's public library in Iraq.
According to the Fiscal Times, the Library was established in 1921 and had held rare manuscripts and books, including manuscripts from the eighteenth century, Syriac books from the nineteenth century and books from the Ottoman era, old antiquities and more.
This is not the first time ISIS has targeted literature. According to activists, more than 100,000 books have been destroyed by ISIS.
150 Christians Abducted in Syria
Meanwhile, in Syria, at least 150 Assyrian Christians were abducted by ISIS fighters, said Osama Edward, the founder of the Assyrian Human Rights Network.
According to Edward, those abducted include women, children and the elderly.
The village in north-eastern Syria had been raided by heavily armed ISIS militants on Tuesday. The Syriac National Council of Syria meanwhile stated that ISIS has threatened to kill the Assyrian Christians.
ISIS has often targeted Christians in Syria and Iraq, with reports indicating hundreds have been brutally killed, raped and kidnapped by the terrorist organization.
The latest abductions come after ISIS released a video showing 16 Peshmerga fighters, two Iraqi army officers and three policemen from Kirkuk being paraded through Iraq's streets in black cages similar to the one used in the burning alive of Jordanian pilot Moaz Al-Kassasbeh.
While it is not clear whether the 21 captives will be burned alive, the videos show the men in the orange jumpsuits normally used ahead of the killing of those captured.
Share your opinions below by answering this survey prepared by speakol
​​
---
Subscribe to our newsletter
---