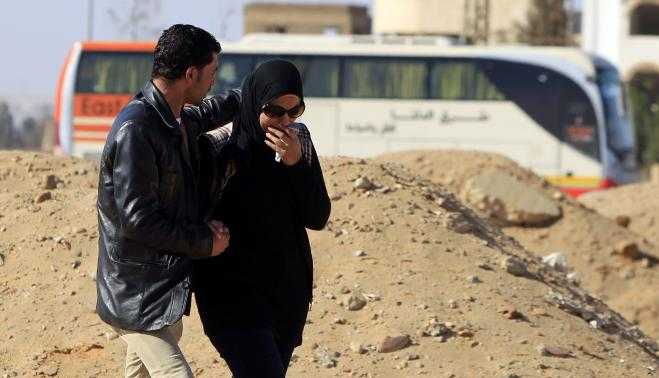 Egypt's top prosecutor Hisham Barakat decided on Saturday to summon Transportation Minister Hany Dahy after a deadly accident on Friday left seven people dead.
The accident was the result of a collision between a train and a school bus, in Egypt's Gharbia governorate, to the north of Cairo. The dead include four children and the bus driver.
In addition to summoning the minister, a local Gharbia official and two people responsible for supervising the safety of the railways and railway crossings were also summoned, a prosecution statement said.
Dahy had ordered yesterday that an expert committee is formed from the state's railway authority to inspect the scene of the crash and identify the reasons behind it. He gave the committee a 12-hour deadline.
Prosecutors ordered the formation of two other committees from the ministries of transportation and education to look into the reasons behind the collision.
Road accidents are recurrent across Egypt due to a lack of road maintenance and loosely implemented traffic laws.
A recent government report said that 100,000 car accidents took place in Egypt from 2008 to 2012, with 33,000 killed and another 150,000 injured.
Egypt's President ordered the formation of special court circuit for traffic law violations in November, 2014.
Last year, Egypt's traffic laws were amended twice in less than six months.
---
Subscribe to our newsletter
---