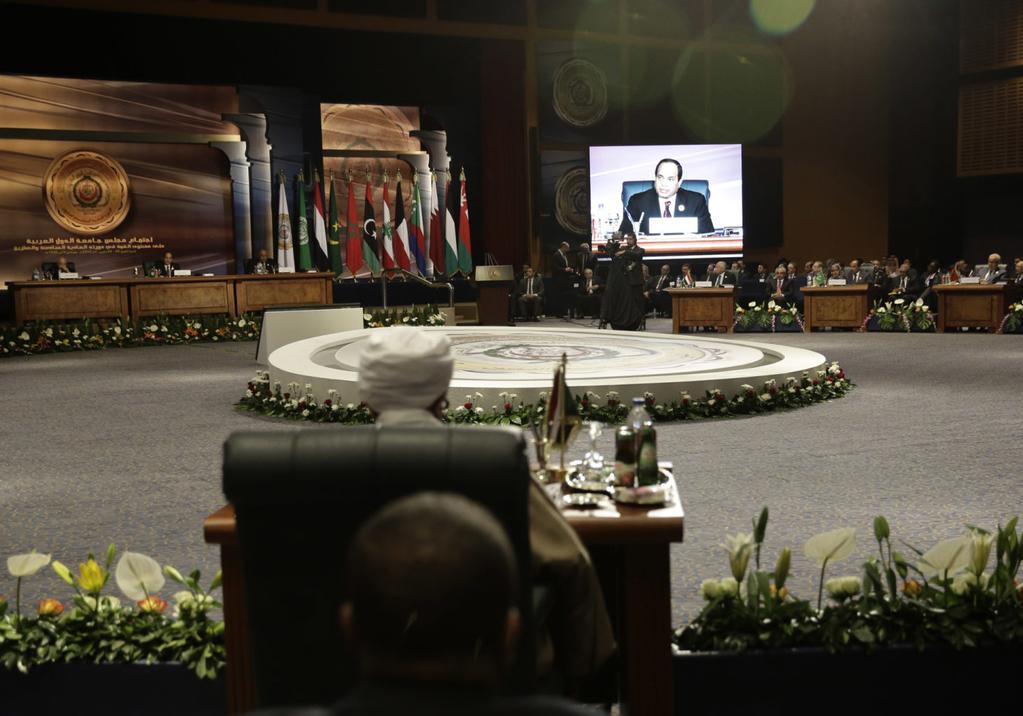 The Arab League has approved the formation of a unified Arab military force at the Arab League Summit in Sharm El-Sheikh, Egypt.
At the closing speech, Egypt's President said that Arab leaders had unanimously agreed to the formation of the military force, and that military leaders from each Arab country would be meeting shortly to explore details surrounding the establishment of the joint force.
The Egyptian President added that the decision to establish the force would be implemented as soon as possible and was a necessary step that would allow the Arab world to face the numerous challenges that exist.
A day earlier, Egypt's Sisi had vowed the unified force would adhere to the United Nations and international law, adding that it would not "compromise the sovereignty of any Arab country", but would be a tool to confront challenges facing Arab national security.
The decision came at a rare meeting of Arab world leaders in Egypt. Among those in attendance were the heads of state of Yemen, Qatar, Saudi Arabia, Sudan, Palestine and others.
The United Nations Secretary General Ban-ki Moon also attended the summit upon invitation by the Arab League. During his speech, the UN Secretary General called for a peaceful solution to the situation in Yemen and said that military operations had only initiated upon the request of Yemen's President.
The summit had been held to discuss the situation in Yemen, Libya, Syria, Palestine and other regional matters. This is the first Arab League summit to be held in Egypt since the January 2011 revolution.
Saudi Arabia slams Russia
Saudi Arabia's Foreign Minister Saud bin Faisal meanwhile slammed Russia after a letter from Vladimir Putin was read out at the Arab League summit.
The Foreign Minister declared that Russia is proposing peaceful solutions while it continues to support and arm the Syrian regime.
Putin's letter had stated that combating terrorism must include a regional political solution.
Qatar vows to supports 'brother' Sisi
Qatari Emir Tamim Bin Hammad Al-Thani's attendance at the Arab League's summit came is being viewed as an attempt to ease the escalating tensions between Cairo and Doha.
Despite strained relations since the ouster of President Mohammed Morsi, Qatar's Emir vowed to support his "brother President Abdel Fattah El-Sisi" in all sectors that it can.
During a meeting between the Egyptian President and the Qatari Emir, the two heads of state vowed to work together to end their differences. Among the steps proposed was a return of the Egypt's Ambassador to Doha and Qatar's Ambassador to Cairo.
---
Subscribe to our newsletter
---