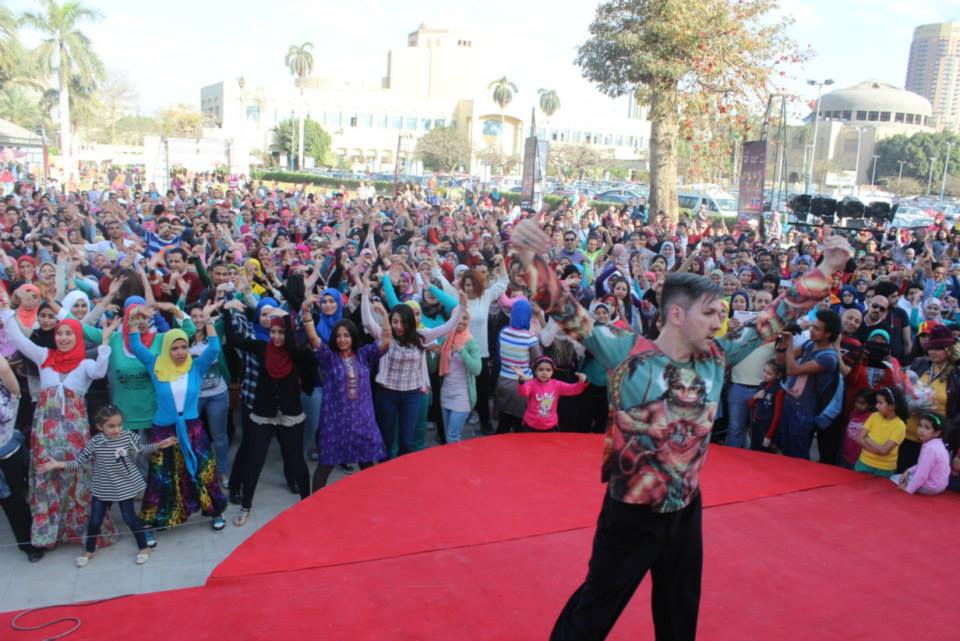 By Omnia Talal, Aswat Masriya
Young Egyptians attempted Indian dance moves to Bollywood tunes at the third edition of the India by the Nile festival, which is running from March 30 to April 17.
The colorful festival was inaugurated with a dance workshop in Cairo's opera house, organised by the Indian embassy in Egypt.
Fatma Mohamed, who attended the inauguration, said such festivities make people joyful because of how interactive the event was. The workshop was moderated by a British dance instructor who works in India.
Mohamed called on more countries to launch similar festivals in Egypt.
Rana Mohamed, a college student, likewise said she hoped to learn about other cultures through similar events.
Award-winning Bollywood megastar Amitabh Bachchan, who came to Egypt for the festival, told reporters that this was his fourth visit to the country in a press conference on Tuesday, a video posted by Ahram Online showed.
Bachchan said the "atmosphere here is good … people are very friendly, very warm…"
The Indian actor is scheduled to receive an honorary doctorate from the Egyptian Academy of Arts on Wednesday.
A secretary at the Indian embassy said on the day of the festival's launch that the event is launched in coordination with Egypt, with the purpose of promoting Egypt's tourism and sending a message to the world that security has been restored.
"A star like Amitabh Bachchan will not come without the presence of safety and security," the diplomat added.
The festival features a Bollywood extravaganza which will take place later on Wednesday, an exhibition of Indian handicrafts and a festival for popular Indian cuisine.
After the dance on the first day of the festival, college student, Aya Abdallah said that for her, dancing is "life" and "freedom".
"I loved India so much after this dance," she said, adding that she was happy with this fun environment, which she had missed because of the tense conditions "we are living".


---
Subscribe to our newsletter
---