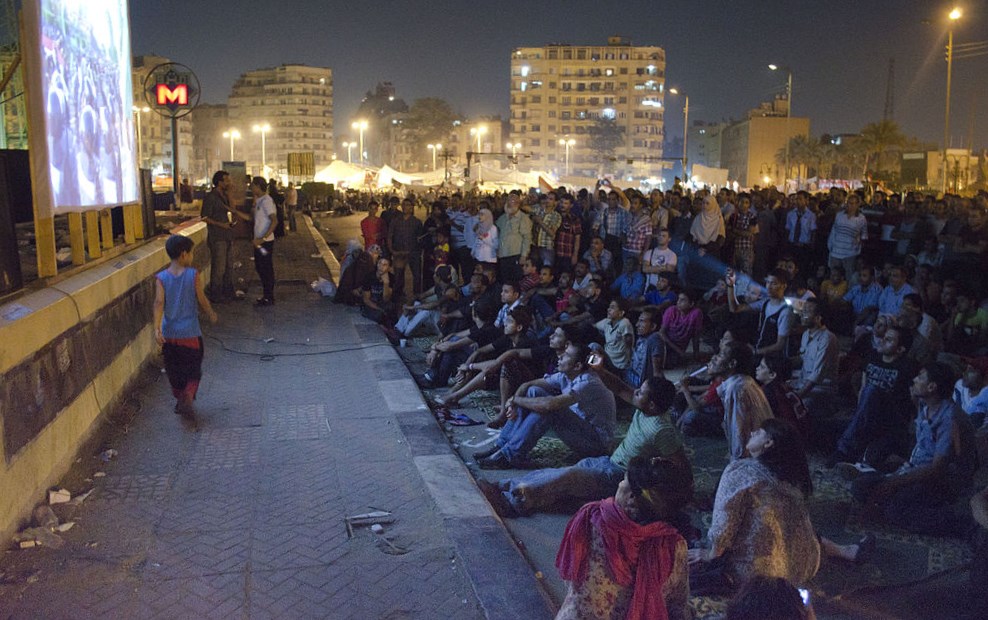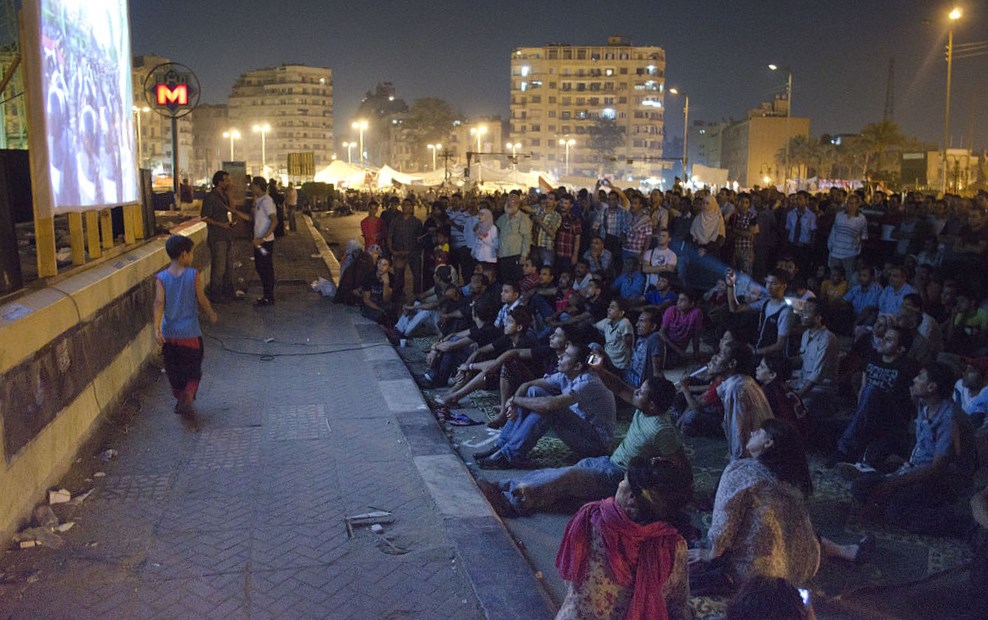 Cinema, unlike many forms of art and literature, can be very easy to grasp. It opens up the mind and the heart to places and notions that one may never have tapped into. But unfortunately, this basic form of art is usually communicated only to the well-off and privileged.
With a growing belief in the power of alternative arts, many cultural venues now allocate more time for the screening of non-commercial movies, and one initiative decided it was high time Cairo's impoverished neighborhoods had a taste of the thought liberating art.
"Our Street Cinema" is an initiative brought to as-Salam city, Gharbeyah, by a group of young men and women who organize free movie screenings every Friday.
"Salam City is out of the scope of the government's attention, but its people have the right to have access to art. Our solution is to organize free film screenings for them in the streets of their neighborhood," said Hussein, one of the initiative coordinators.
"In this area, there is no proper space to show movies. They established a cinema years ago, but it was closed for lack of planning. There are cinema halls at the Palace of Culture in the city, but they have not been used since they were inaugurated," Hussein added.
Among the selected movies for screening was the 1990 Iranian movie "Atfal al-Ganna" (Children of Paradise) which narrates the story of two street children who shared a pair of shoes after one of them lost his pair.
As heartbreaking as the story may be, it isn't just a movie for most of the audience, but rather a quite close version to their reality; a dire reality which in most cases forces them to share the little that they have.
"We have chosen the Iranian movie, as it has never been shown in Egyptian cinemas or on TV," Hussein said.
Out of support and appreciation for the initiative, all the screening equipment was donated by the British Cultural Center.
As American actor and filmmaker Tom Hanks once said, "Everybody has something that chews them up and, for me, that thing was always loneliness. The cinema has the power to make you not feel lonely, even when you are."
---
Subscribe to our newsletter
---