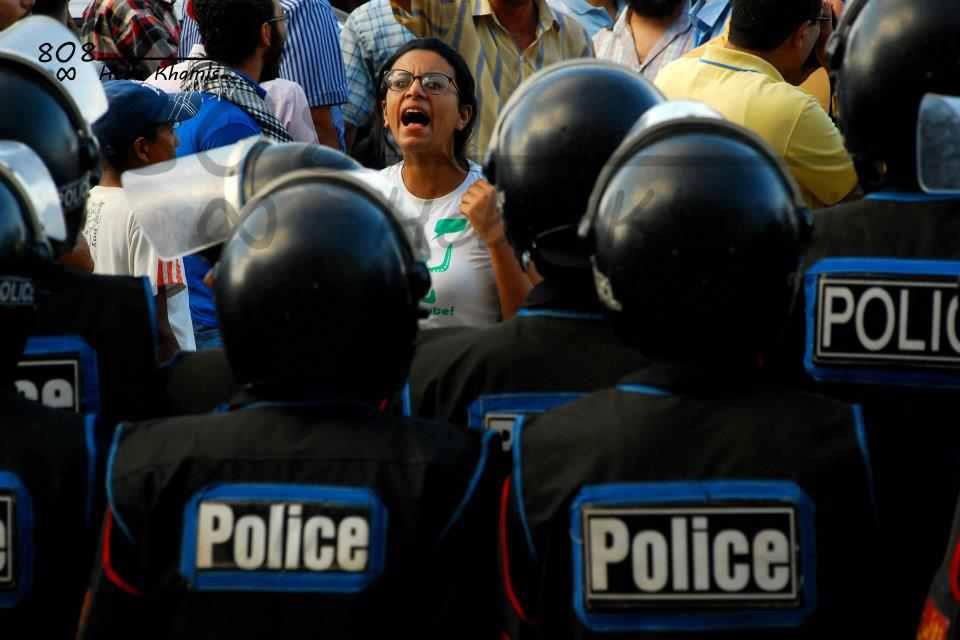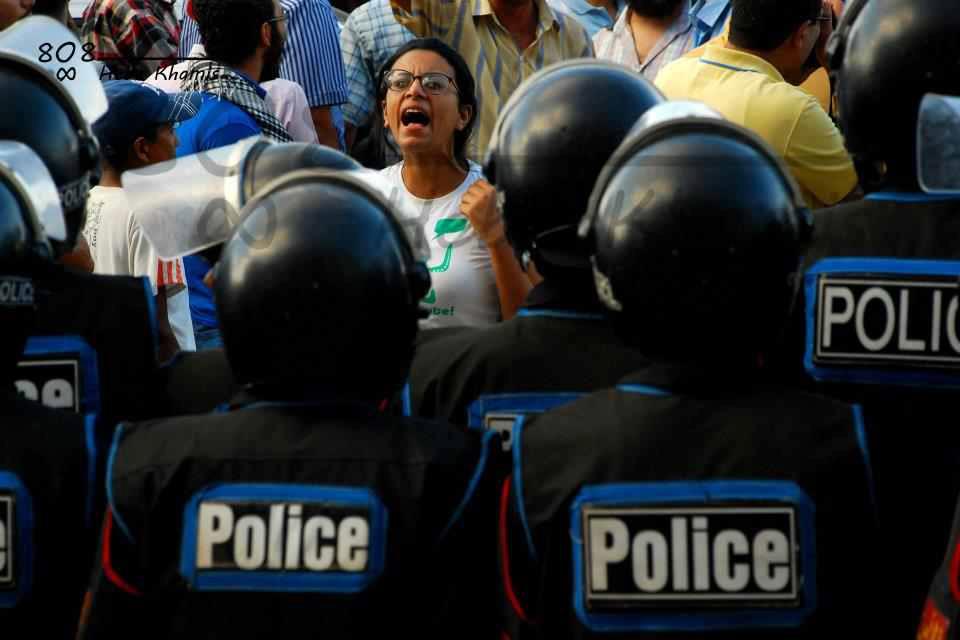 An Alexandria appeals court sentenced award winning lawyer Mahienour el-Massry and two other people to one year and three months in prison on Sunday.
Lawyer Abdelrahman al-Gohary, who is on the defence team told Aswat Masriya that this ruling is final and will be executed. The only room left for appealing the sentence is before the Court of Cassation but this will take place in parallel to serving the sentence.
This ruling is part of a wider case where seven more people face trial.
In February, a court sentenced the 10 defendants to two years in prison and fined each 5,000 Egyptian pounds (around $650). Only the three sentenced today were in attendance while the other 7 were sentenced in absentia.
Gohary said the three sentenced in attendance had appealed the verdict and today's sentence was a ruling on the appeal.
Activist and human rights lawyer Massry is the recipient of the 2014 Ludovic Trarieux Award for human rights.
She and the nine others were brought to trial for an incident which took place in March 2013, during the rule of ousted president Mohamed Mursi.
The people on trial say a police officer assaulted a lawyer outside a police station. In solidarity, a group of lawyers and activists went to the station demanding an apology and were reportedly arrested and charged then.
However, the prosecution said the defendants "assaulted security forces and attempted to storm" the police station.
Massry was previously put on trial for other charges. She was arrested in May 2014 and was sentenced to two years in prison and fined 50,000 Egyptian pounds for violating Egypt's protest law in December, 2013.
Her prison sentence was later reduced to six months and she was eventually released in September after her lawyer's appealed the prison sentence.
She has also been jailed during former president Hosni Mubarak's tenure, which ended in 2011 after three decades in power.
---
Subscribe to our newsletter
---