Credit: Ahmed Omar
In a post-industrial revolution world in which machines have mostly triumphed over traditionally handmade items, it is becoming difficult for certain craft traditions, including Egypt's deep-seated tent-making, to survive, not to mention stay competitive.
Built in 1600s, the Tent Makers Market, the so-called El Khayameya, is Cairo's sole remaining medieval covered market which takes its name from the bright colored fabrics, including appliqué works, cushions, covers, Egyptian cotton bed covers, wall hangings, car covers and traditional Egyptian galabeyas (floor length dress clothes.)
The market is also famous for its colored fabrics used for the large street tents set for funerals, weddings, shop openings and other gatherings.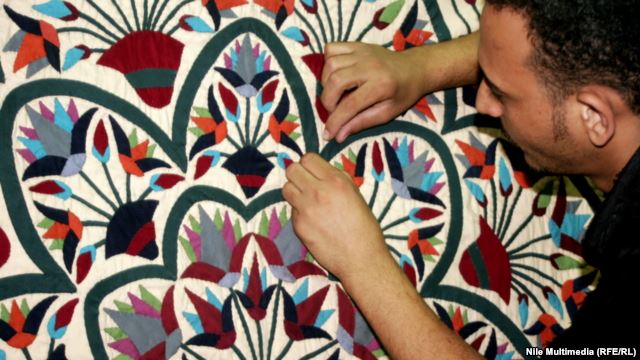 But it seems that the Tent Makers Market, where the Kiswah (the cloth that covers the Kaaba in Mecca) was designed and manufactured until 1960s, is getting less and less popular these days.
"The new generations lost interest in our fabrics because machine-made wall hangings and cushions that are imported from China are cheaper and are to be found everywhere. The number of locals and tourists visiting the market is decreasing day after day," Gamal el-Zahabi, the owner of a small shop in the Tent Makers Market told The Cairo Post Friday.
Zahabi, 64, who started working as a stitcher when he was 12, said that still feels optimism about the future adding that "the fascination of the brilliantly colored appliqué, handmade ottomans and other objects is irresistible for some people who appreciate art."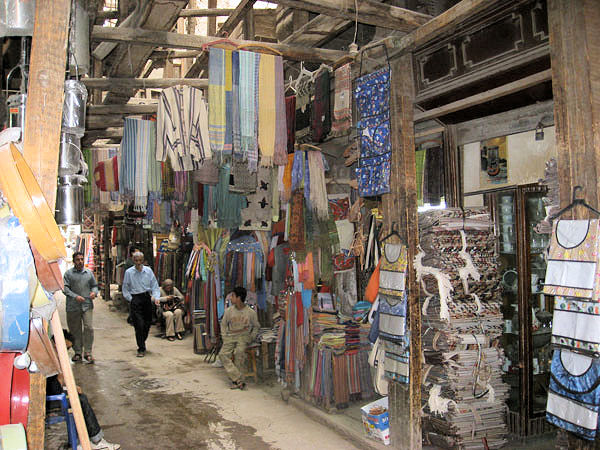 The market thrives every year during certain occasions and events, including Ramadan and legislative and parliamentary elections, he added.
"In Ramadan [the month in which Muslims fast from sunrise to sunset], ordinary people buy rolls of blue, red and yellow-colored fabrics decorated with Islamic designs in order to use to decorate balconies and streets. Cafes also use them in making Ramadan tents while the peak of our business is usually during elections, as many candidates buy large rolls of the tent fabric to set pavilions for their supporters during a speech," said Zahabi.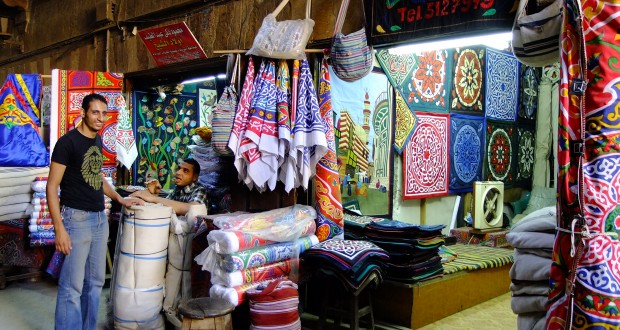 The Tent Makers Market is located in a 300-meter-long street overlooking Bab Zuwayla, Cairo's medieval gate and the only one remaining from the 11th and 12th-century walls of Fatimid Cairo. It is a roofed alleyway with small openings for illumination and ventilation at its ceiling.
It comprises of a group of two-floor buildings on either sides of the street. The first includes small shops where the tents and appliqué works are displayed while the second floor is dedicated to small rooms where craftsmen reside.
The market was badly damaged following the 1992 earthquake and is still under restoration. It is open every day of the week except Sunday.