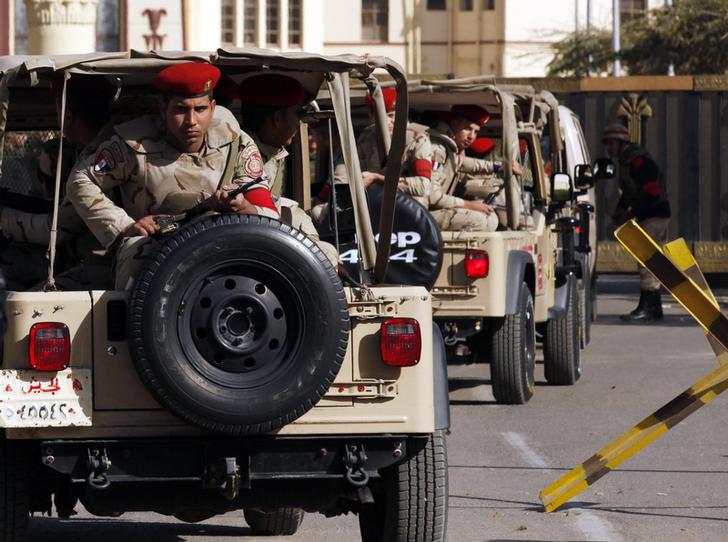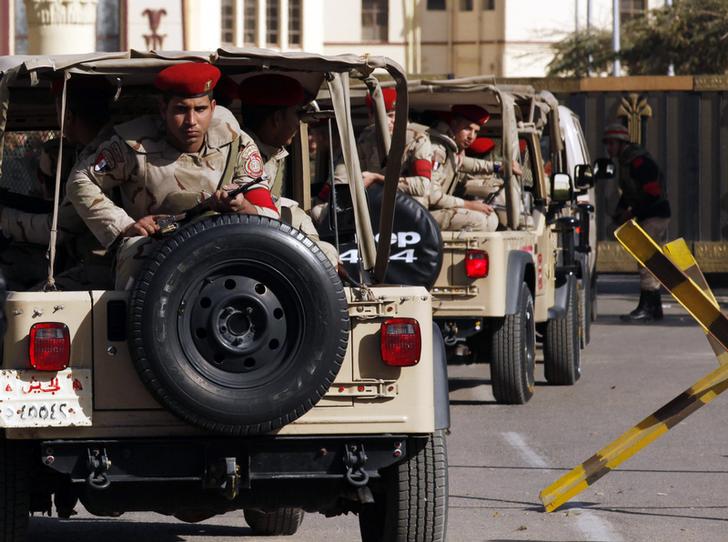 At least 30 soldiers have been killed and dozens injured as militants waged a series of attacks on military checkpoints in Egypt's North Sinai, reported state radio, citing a government official. Meanwhile, the Egyptian Armed Forces has stated that 10 soldiers were killed. The Military added that 22 militants were eliminated and that five checkpoints had been attacked by more than 70 militants.
In an official statement released in the evening by the Egyptian Armed Forces, 17 Egyptian soldiers were reported killed, in addition to 13 more who were injured. The statement added that 100 militants have been killed, in addition to destroying 20 of the militants' vehicles.
However, sources on the ground told Al-Qahera Al-Youm and Sky News Arabia that up to 60 may have been killed.
According to Al-Ahram, five military checkpoints were attacked by heavily armed militants. In an official statement, the Sinai Province militant group, previously known as Ansar Bait Al-Maqdis, a Sinai-based group that pledged allegiance to ISIS in 2014, has claimed responsibility for the attacks.
The attacks, which centered around a checkpoint in Sheikh Zuweid, have reportedly also killed a number of militants, reported Youm7.
Meanwhile, Al-Qahera Al-Youm reports that 10 civilians have been killed or injured in the attacks which were waged by up to 250 militants.
As Egyptians begun fasting, massive explosions and gunfire erupted in the Sheikh Zuweid area. At approximately 9:30AM, a large explosion rocked the area, reportedly the result of a suicide truck bomb, according to Youm7.
Unverified reports from Al-Masrsad Al-Sinawi, a Sinai-based news outlet, states that an Apache helicopter was hit by a militant missile and was forced to withdraw from the battlefield.
Hours after the massive attacks erupted in North Sinai, Israel closed off the Nitzana and Kerem Shalom border crossings into Egypt, the Israeli newspaper Haaretz reported.
Egypt's North Sinai has witnessed a wave of attacks since the ouster of Morsi in July 2013. On Tuesday, two children were killed when a rocket reportedly fired by militants struck their home.
This story is developing.
---
Subscribe to our newsletter
---