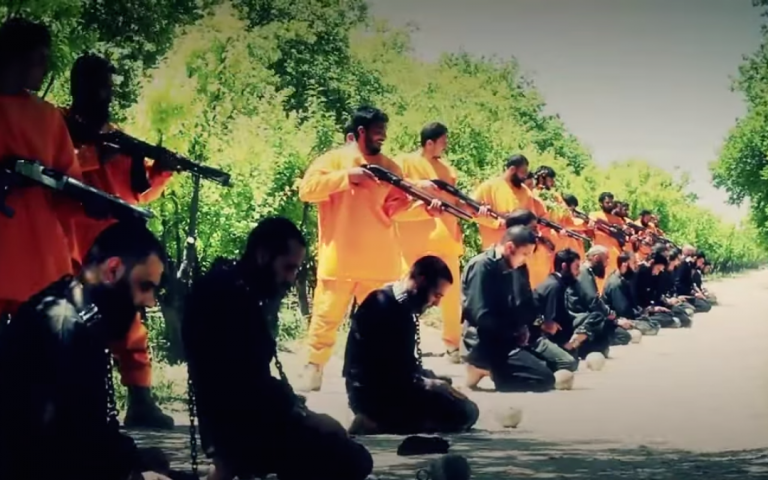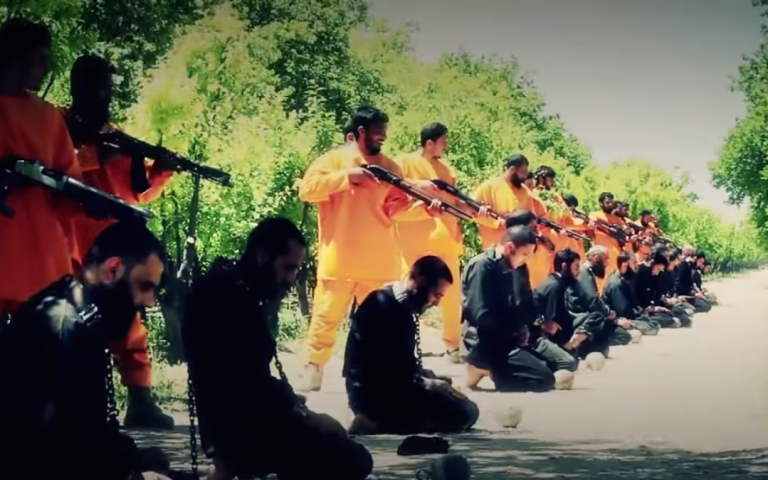 A new video has been released by the Syrian rebel group, Jaysh al-Islam (Army of Islam), showing the killing of 18 alleged IS militants. The video depicts a scenario of turned tables where the executioners are seen in orange jumpsuits -widely known as the costume worn by the victims executed by ISIS- while the executed are black-clad and chained together by ankle and wrist shackles.
Similar to the visual and sound effects used in IS's execution videos, the 20-minute production released by Jaysh al-Islam plays gruesome footage of the IS militants being shot with shotguns in the back of the head at point blank range, often recorded from different angles including graphic close-up shots.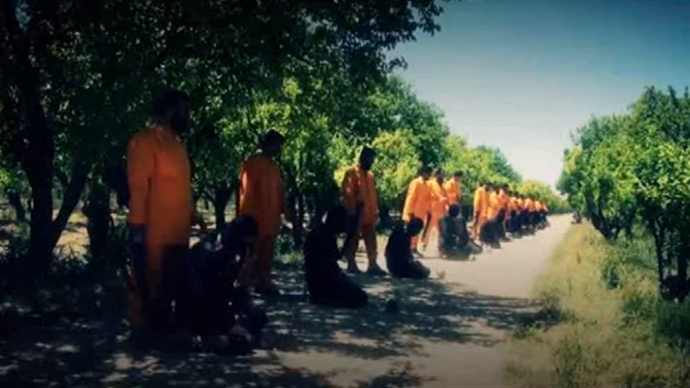 For over four years, since the eruption of insurgence in Syria, the power struggle has resulted in several militant organizations fighting against Bashar al-Assad's army. Having rejected to join the coalition of the Western-backed Syrian National Council, Jaysh al-Islam was formed as a merger of 50 Damascus-based Islamist opposition groups in September 2013.
According to AFP, the execution of the extremist group's militants comes as an act of revenge to the recent IS beheading of three members from the Syrian rebel group. Furthermore, Jaysh al-Islam have dedicated their efforts to fighting the sweeping rise of al-Qaeda and IS in Syria, blaming them of being allies of the Assad regime.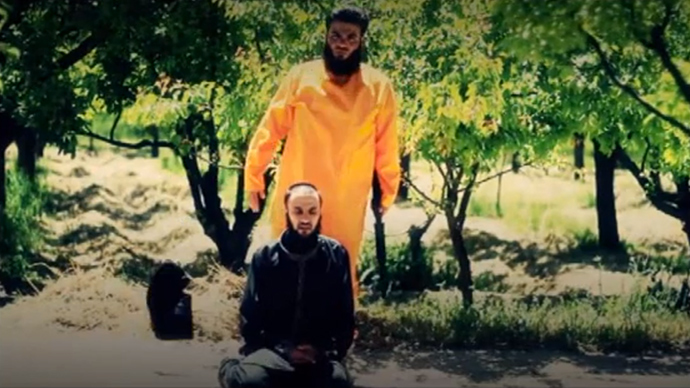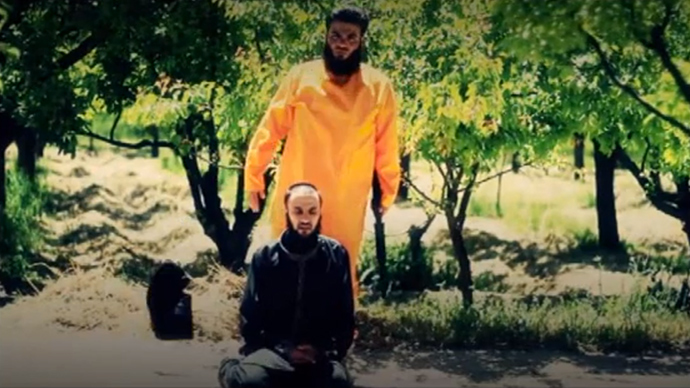 The IS captives were recorded confessing to not fighting against al-Assad's regime while serving IS, and instead fighting against other rebel groups.
Prior to the execution, a Jaysh Al-Islam militant says: "The most serious calamity for our jihad today is a group of people who grow at a time of division among Muslims.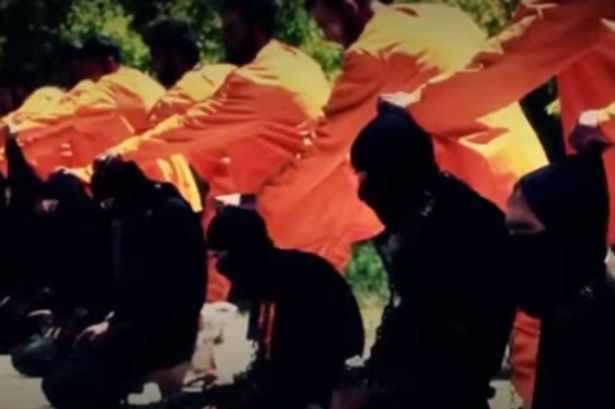 "This group claimed to be the mother state and made Takfir [accused of apostasy] on other Muslims, shed their blood and looted their properties and dignities.
"They worsened… the ordeal of Muslims by corrupting their religion and livelihood and killing the jihadi leaders who did their best to help our stricken nation.
"They wreaked havoc on our people in liberated areas and cut the supply route of jihadis.
"They left… Tehran intact and instead they attacked our mosques.
---
Subscribe to our newsletter
---