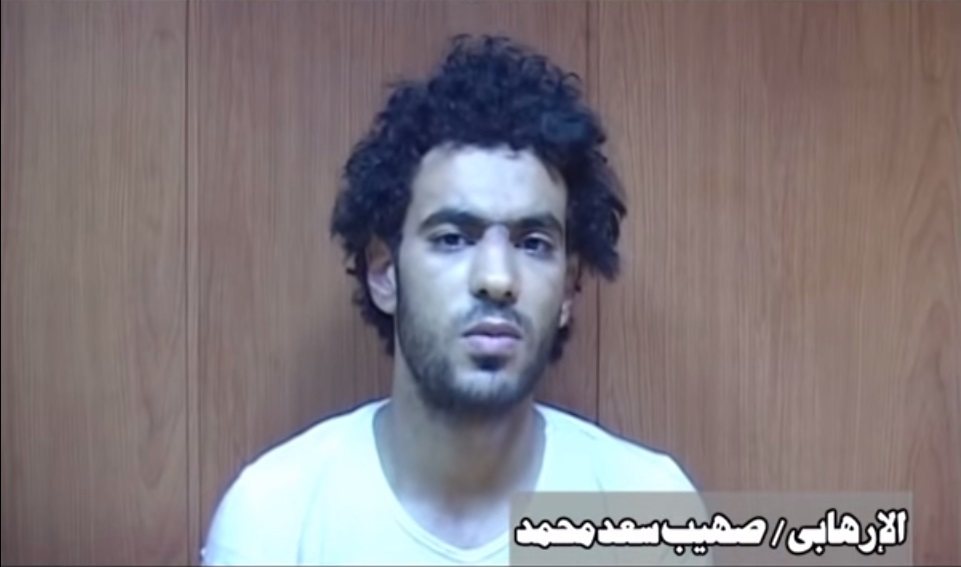 Egypt's security authorities arrested "one of the most dangerous active cells", the armed forces spokesman said early Saturday, while a political activist said those arrested had forcibly disappeared over a month ago.
The "cell" arrested was governed by the banned Muslim Brotherhood from Turkey, the military announced in a video. One of those arrested testified in the video, saying he sent members for training in Syria at the hands of the anti-Assad militant group Aknaf Beit al-Maqdis.
Mona Seif, political activist and founder of the No Military Trials for Civilians movement, meanwhile said some of those who testified in the video were "kidnapped" by security authorities starting late May.
Seif said in a Facebook post that those arrested include Ahmed Ghazaly, who was "kidnapped" on May 28, only to surface days later at Cairo's Tora prison.
Political movements have been outspoken about a recent wave of "forced disappearances" reported specifically in late May and early June.
Ghazaly said in the video he partook in torching a police vehicle and an electricity transformer.
Members of the "cell" were arrested in a raid on their headquarters, the army statement read. They were reportedly arrested while in possession of weapons and explosive devices.
Arrested "cell" members admitted to receiving orders from the "Muslim Brotherhood's international organisation" to carry out "terrorist operations" and acts of vandalism in 2013, the statement read.
Members traveled abroad to receive training, the military said in its statement. Upon their return, they were tasked with collecting data on "strategic targets, important personalities, and officers within the army and the police." They would also manufacture explosives.
Egypt listed the Brotherhood as a terrorist organisation in December 2013 and insists it is behind the wave of militancy which has targeted security personnel since July 2013.
The Brotherhood continuously denies the accusations.
---
Subscribe to our newsletter
---