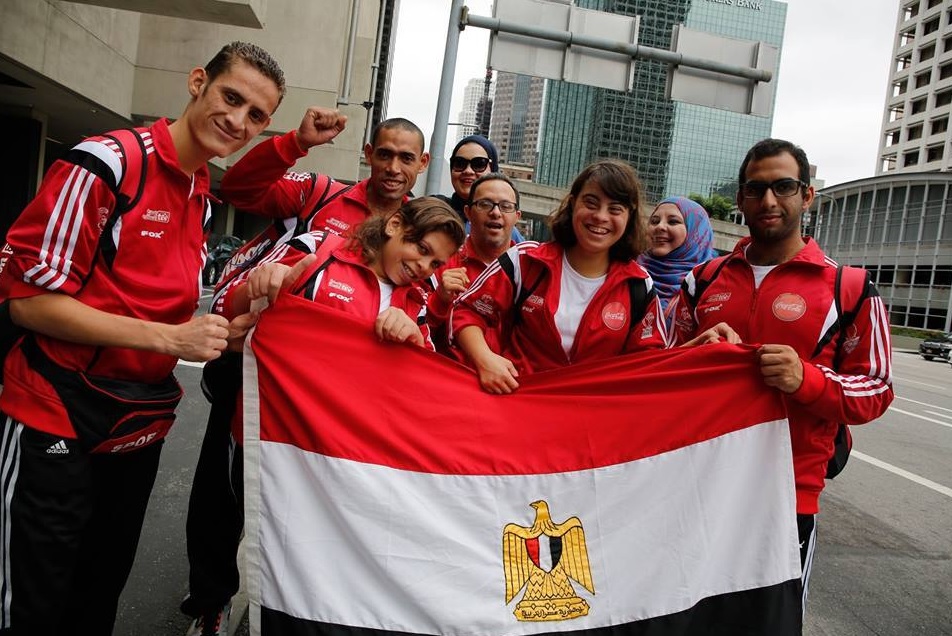 As the 2015 Special Olympics came to an end, Egypt's athletes made their country proud, celebrating the achievement of 50 medals.
Egypt's 68 Special Olympic athletes managed to win a total of 13 gold, 20 silver and 16 bronze medals.
The Los Angeles Special Olympics have seen 6,500 athletes representing 165 countries, along with 30,000 volunteers and more than 500,000 spectators, celebrate the unique and remarkable stories of perseverance, dedication and achievements of those with intellectual disabilities.
Egypt's athletes are participated in a number of sports, including: aquatics, athletics, badminton, basketball, bocce, bowling, power-lifting, table tennis, tennis, equestrian, football and handball.
Egypt's gold medals were won by the delegation's 'Football/7-A-Side' men's team, the women's basketball team, Amro Abd-almaguid and Mohamed El-gharbi in equestrian, Mohamed Ahmed and Mariam Youssef in the 100 meter freestyle swimming competition (men and women respectively), Nadin Ahmed in the 25 meter backstroke swimming competition, Hadeel Sallam in the 25 meter freestyle swimming competition, Ahmed Beshir in shotput, Yasmin Soliman in long jump, Mahmoud Khalil in the 200 meter running competition, Mohamed Abdalla in tennis singles and Shaymaa Ahmed and Wafaa Salem in tennis doubles.
Meanwhile, Egypt's silver medals were achieved by Mariam Youssef in the 200 meter freestyle swimming competition, Mohamed Ahmed in the 100 meter backstroke, Nadin Ahmed in the 25 meter freestyle, Ahmed Metwally in the 100 meter butterfly, Dina Saleh and Mariam Azzab in equestrian, Youssef Mohamed and Alaa Ibrahim in shotput (men and women respectively), Ahmed Gouily and Mohamed Gaafar in the tennis doubles, Attia Abd Elghafar in bocce, Nashwa Abd Elkader in the 100 meter running, Mahmoud Abd Elmotaleb in male bench press, dead lift and combination all lifts, Amro Abd-almaguid in equestrian, Mohamed Abdalla and Shaymaa Ahmed in tennis mixed doubles, Wahid Abdou Sobhia in tennis doubles, Mary Eskander, Dina Soliman and Ahmed Gouily in tennis singles, Ashraf Hussein in badminton singles, Alaa Ibrahim in running and Mohamed Tayel in male bench press.
Egypt's bronze medalists meanwhile included the handball team, Mariam Youssef, Mohamed Tayel, Dina Soliman, Wafaa Salem, Ahmed Metwally, Aya Maamoun, Esraa Hussein, Aya Hussein, Mostafa Galal, Mohamed Gab Alla, Mohamed Gaafar, Mary Eskander, Lobna Darwish, Mariam Azzab, Mohamed ahmed, Wahid Abdou Sobhi, Mahmoud Abd Elmotaleb, Nashwa Abd Elkader and Attia Abd Elghafar.
History and support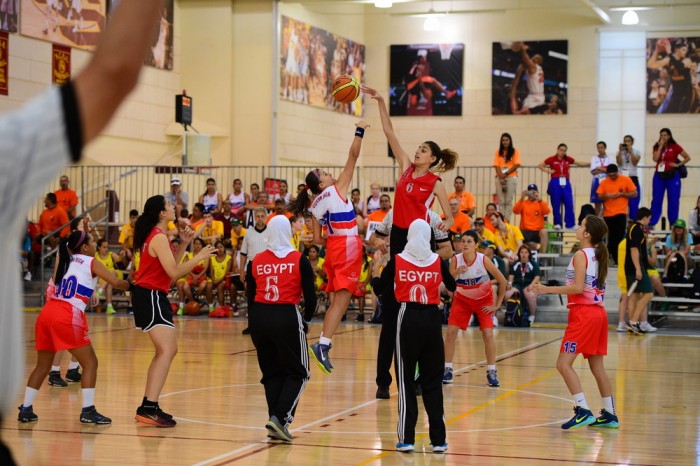 Ahead of the closing ceremony, Egypt's Special Olympics delegation head appealed for the government to provide greater support to the athletes, stating that it is important to ensure their talents and skills are accepted and allowed to flourish back home.
Meanwhile, Ayman Abdelwahab, MENA's Special Olympics' Managing Director, was quoted by KingFut.com calling for a more inclusive athletic environment in Egypt.
"I hope the Youth and Sports ministry opens its arms to those athletes, and to compel Egyptian clubs to include them in their activities. I am sure that the Youth and Sports minister will make this issue a priority, since having a place for these athletes to train will enhance their skills," said the Managing Director.
Egypt's delegation was founded in 1995, 27 years after the Special Olympics was developed by Eunice Kennedy Shriver. The late Magda Moussa, who passed away in 2009, had been instrumental in pioneering Egypt's Special Olympics movement and had played an important role in the community through continued efforts to support Egypt's disabled.
Today, there are more than 30,000 registered special Olympians in Egypt who attend no less than 200 different competitions annually.
---
Subscribe to our newsletter
---