Photojournalist and activist Esraa El Taweel's disappearance in June, along with the disappearance of many other individuals during the same time, sent a shiver of fear throughout young activists in Egypt.
Esraa was taken by force from an outing with her friends on June 1 and detained without charges for almost two weeks while her family and friends remained uninformed of her whereabouts. After being held in a "security facility", Esraa was moved to al-Qanater Women's Prison on charges that were unknown to her, or even her defense attorney. Only later were they able to obtain a verbal explanation of her charges, listed as "belonging to the outlawed Muslim Brotherhood group and spreading false news through her social media account". Esraa is currently imprisoned in dismal conditions while awaiting the results of the prosecutor's investigation.
"Prison is a wicked thing, life is losing its meaning; more accurately there is no life here. We are like the living dead," Esraa said of herself and fellow prisoners. "In this filthy prison, we also suffer from the impolite behavior of the criminal prisoners. Those women physically harass us."
Esraa's case, while painful and tragic, was only fortunate enough to be displayed in the public eye, allowing internal details of her incarceration and trial to be more visible with help from social media. During 58 days of captivity, Esraa has published two letters revealing aspects of her life in confinement. Her most recent letter, however, has resulted in harsher treatment and neglect by prison staff.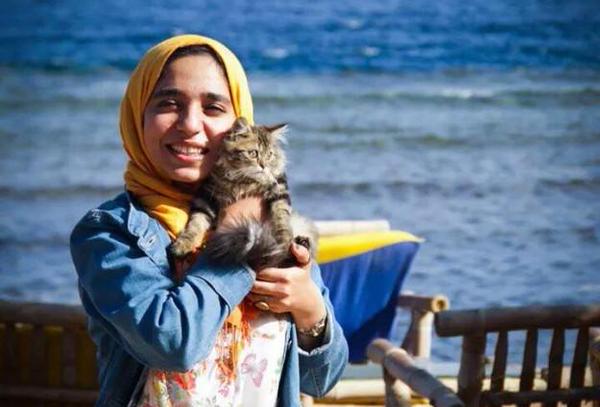 On August 5, Esraa published her second letter from al-Qanater Prison, detailing the grisly conditions in which she has been detained. The message was posted on the Facebook page 'Where is Esraa Eltaweel' by Duaa El Taweel, her sister.
Entitled "Graveyard of the Living Dead", her letter exposes the harassment, unhygienic jail cell conditions, lack of nutrition and water, poor ventilation, and other shocking factors of her captivity. She wrote:
"I am staying in a cell sized 5m x 3m, mostly full of cockroaches and insects. This is the only place we're allowed to keep our food, and hang our clothes! It's as if I am living in a kitchen inside a bathroom within a bed!
"Days pass here as if they are a copy of each other, they are all similar. Sometimes I think, "Why do I eat? Why should I still survive, for what cause?" I am starting to feel that life is dying within me, despite the fact that my biggest hope -when I was at the state security premises – is that I can see my mother and my family once again."
This exposé of frightening prison conditions have resulted in bleaker treatment of Esraa and her fellow inmates while in captivity. When Egyptian Streets spoke to Do'aa for comments regarding Esraa's situation, she described how, since Esraa published her latest letter, she has been undergoing even worse treatment and anger regarding her "badmouthing" of prison staff, and threats to move her to further, often worse, prisons.
"It seems however, that these [initial] complaints have become luxuries compared to the crisis her and her companions are now suffering," Duaa said of Esraa's worsening situation. "They are no longer provided with clean drinking water, nor are we allowed to bring water with us on visits."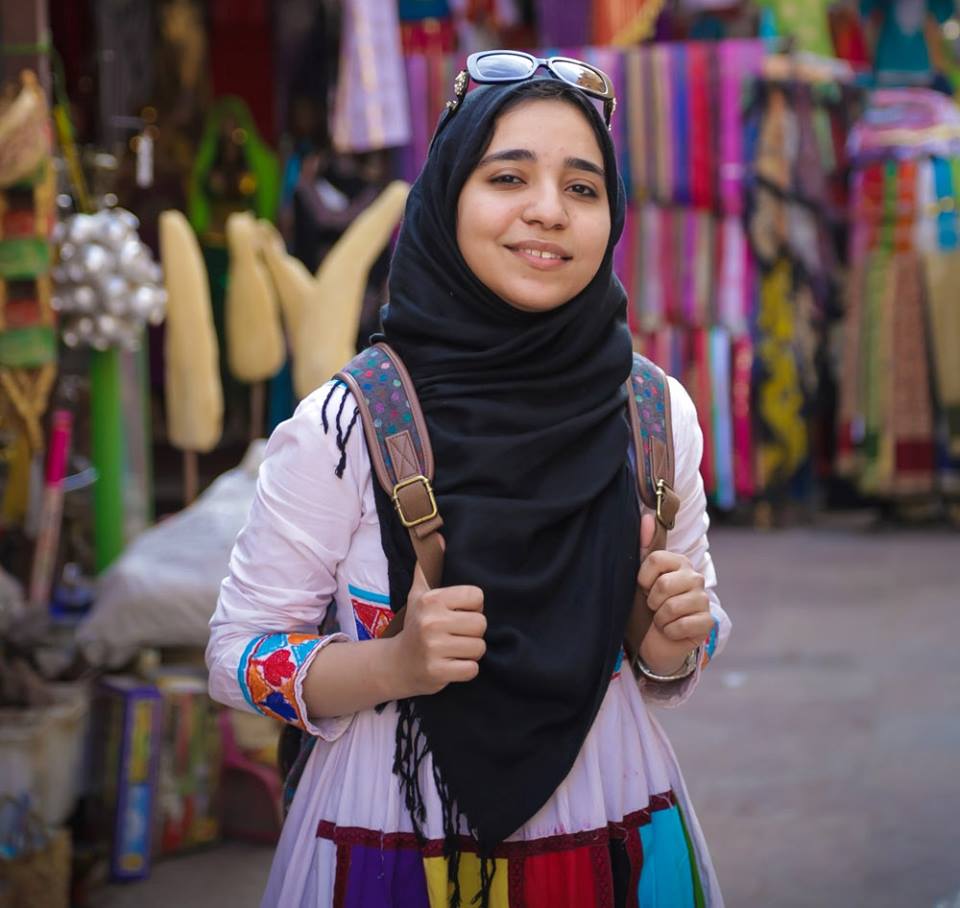 Duaa also describes an incident where Esraa was so dehydrated as a result of being unable to attain clean water that she fainted onto the floor two days after publishing her most recent letter. Esraa tells her that the water that is available smells like sewage and causes skin infections, while the heat wave that has taken a hold of Egypt this month results in unbearable thirst. The lack of air circulation makes it difficult for the inmates to breathe, and many of the utilities such as refrigerators and ventilators are defunct as prison staff refuse to repair or replace them.
Duaa spoke to Egyptian Streets of her conversation with Esraa on her recent visit to the prison: "I asked her 'Are you confident in your ability to bear the consequences (that we still do not know) of publicizing this [letter]?' She said 'Yes.' However, she is now scared of the reprisals she is facing from the prison officials and their persistent threats. She told the lawyers during her session yesterday, 'I'm scared. Don't leave me alone.'"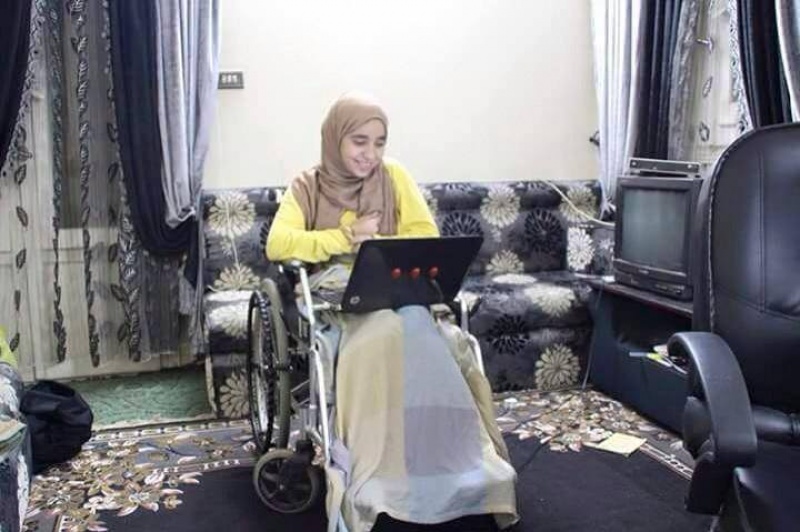 One of Esraa's major complaints is that she is unable to receive treatment for her injured leg, which occurred due to a bullet wound that struck near her spine in 2014 as she photographed the anniversary of the January 25th revolution. According to Esraa, the prison doctor she met with refused to acknowledge her need for physiotherapy, claiming that her injury is a permanent disability that she could do nothing about. This is contrary to the medical diagnosis and physical therapy she received prior to her imprisonment, she said in her letter.
Duaa informed us that Esraa's next court date with the prosecution will be on the 26th of August, although she remains convinced that Esraa will most likely have her detention renewed, as it had been since June. She fears for the state of Esraa's health during this time.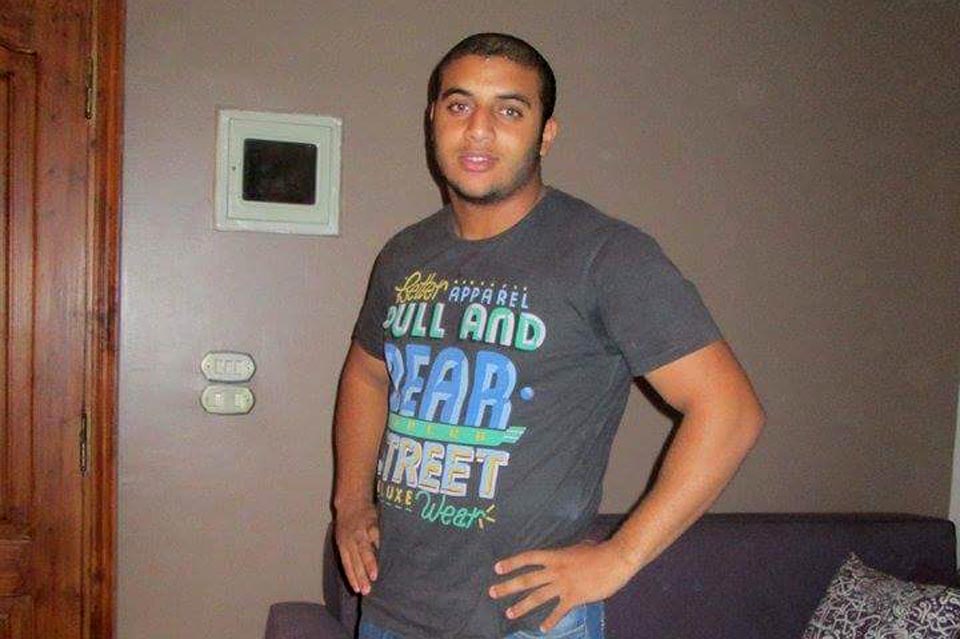 Esraa is one of many young activists who have "disappeared" throughout Egypt in light of new censorship and security initiatives perpetrated by the Egyptian government. Omar Gamal, a 20 year-old engineering student was forcibly taken from a family outing on June 2nd, the day after Esraa was reportedly arrested. According to his sister, Omar was sitting with his family members at a sporting club in Heliopolis when plainclothes officers seized him and put him in their microbus without a word to him or his family.
According to the Facebook page 'Where is Omar Gamal', Omar has been located at the high security al-Aqrab prison. Similar to the conditions reported about Esraa, the Facebook page reports Omar's deteriorating health status which is evident on his pale face and thinning body.
To learn more about Esraa's story and updates, visit the Where is Esraa Eltaweel Facebook Page.
To get information about Omar Gamal's disappearance, use hashtag #عمر_جمال_فين.
Translations by Tareq Selim