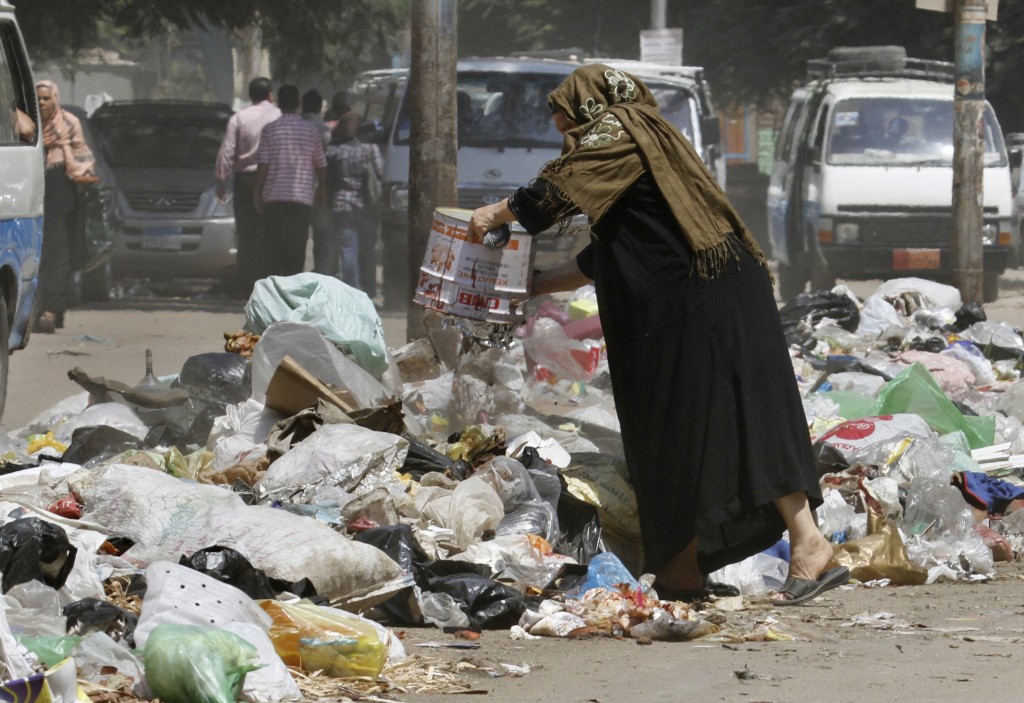 As part of a campaign to improve sanitation in Egypt, the Cairo gorvernorate has stated that shop owners who do not place trash bins outside their shops will be fined up to EGP 5,000 ($US 638.5), reported Youm7.
Speaking to Youm7, Cairo Governor Galal el-Saeed, said that "there are major improvements in the cleaning system, and we were constantly meeting with foreign companies that are responsible for cleaning districts."
Other requirements that the Cairo governorate has recently necessitated in order for shop owners to receive a commercial license include installing surveillance cameras. The move is intended for enabling the state to monitor the streets and positively identify violations.
This announcement follows the Giza govornorate's attempt to eliminate or decrease littering by imposing a EGP 1,000 ($US 127.7) fine on shop owners and civilians alike who contribute to the growing size of the littering problem in the governorate.
Littering in Egypt has become a major issue which has grave repercussions, including endangering civilians' health, destroying the environment, affecting tourism and consuming great sums of money spent on cleans ups, which can be otherwise allocated to other pressing issues. Consequently, the government is actively looking into a variety of ways to eliminate the dilemma.
According to statistics from the Egyptian Environmental Affairs Agency, Cairo produces about 14,000 tons of solid waste daily. Over 60 percent of which is removed from doorsteps in residential areas in the early morning hours while the city is asleep.
Besides the government's endeavors, many activists and citizens have initiated several campaigns since 2011 that fight littering and raise awareness about recycling -a notion that may have gained attention following the 2011 uprising, only to be muffled and marginalized with time.
---
Subscribe to our newsletter
---