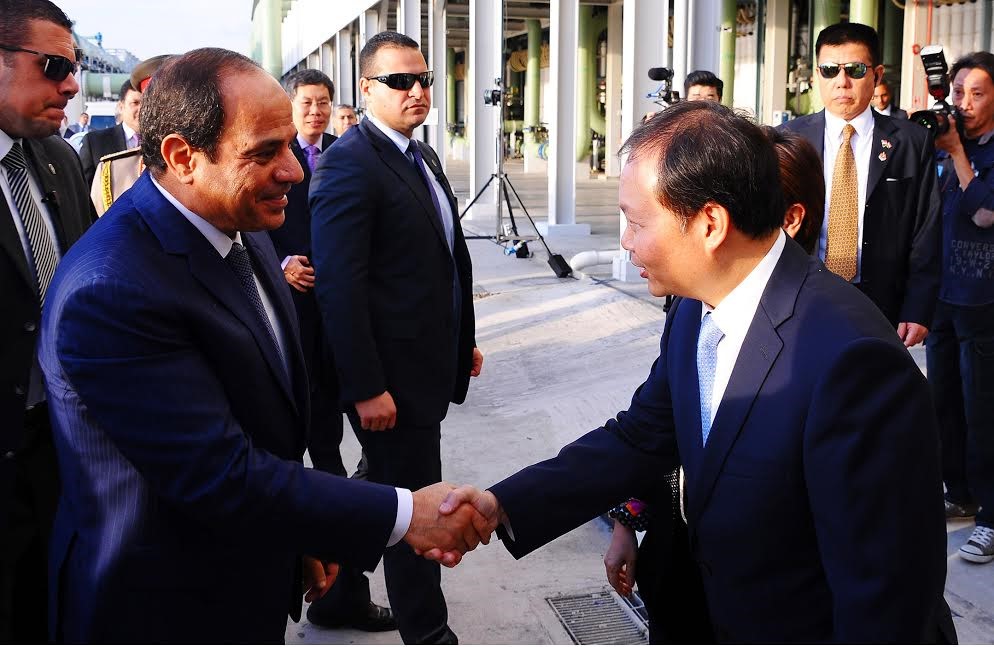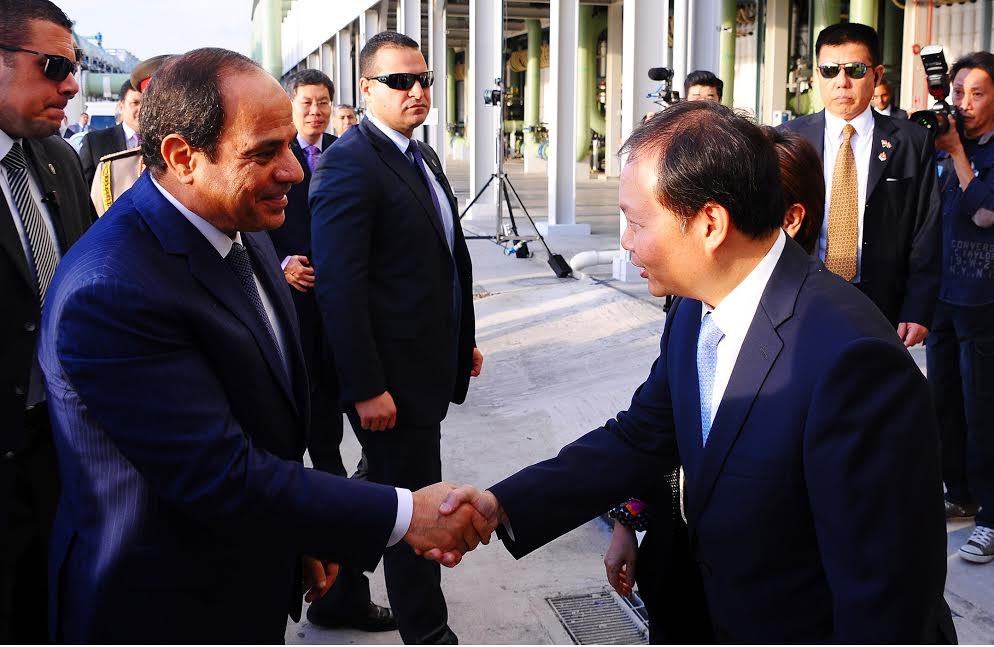 Egyptian President Abdel Fattah al-Sisi discussed counter terrorism with Singaporean counterpart Tony Tan Keng Yam on Monday, the state news agency MENA reported.
Sisi is leading a delegation on a three-stop Asian tour to Singapore, China and Indonesia.
The Egyptian president landed in Singapore on Sunday and has held talks with his counterpart on regional and international matters of mutual interest.
Sisi also met with Singaporean businessmen and investors with activities in Egypt, as well as those interested in entering the Egyptian market, MENA said.
Egypt has been working hard to attract cash in-flows to boost the economy which has been battered by years of political turmoil.
Sisi discussed the legislative and administrative facilitation made for foreign investors, addressing potential investment opportunities.
Egyptian Investment Minister Ashraf Salman and Suez Canal Authority Chairman Mohab Mamish presented the Singaporean investors with opportunities to invest in the "New Suez Canal" project.
On August 5, 2014, Sisi launched a mega project to deepen the Suez Canal and dig a parallel canal to admit larger ships and reduce navigation time, thus reducing costs.
The digging was completed a year after the green light to start project was issued. Egypt hosted a major event earlier this month in celebration.
But the project is far from complete because it has a longer-term developmental aspect.
On the long-run, the entire region surrounding the Suez Canal is slated to be developed, turning the strategic waterway into a comprehensive global business centre where maritime services are provided.
Already past one year into his rule, Sisi's administration has been heavily pouring efforts into attempting to improve the country's economic condition.
Last week, a diplomatic source said Sisi's tour will be predominantly economic.
From Singapore, Sisi will visit China before making a final stop in Indonesia.
---
Subscribe to our newsletter
---