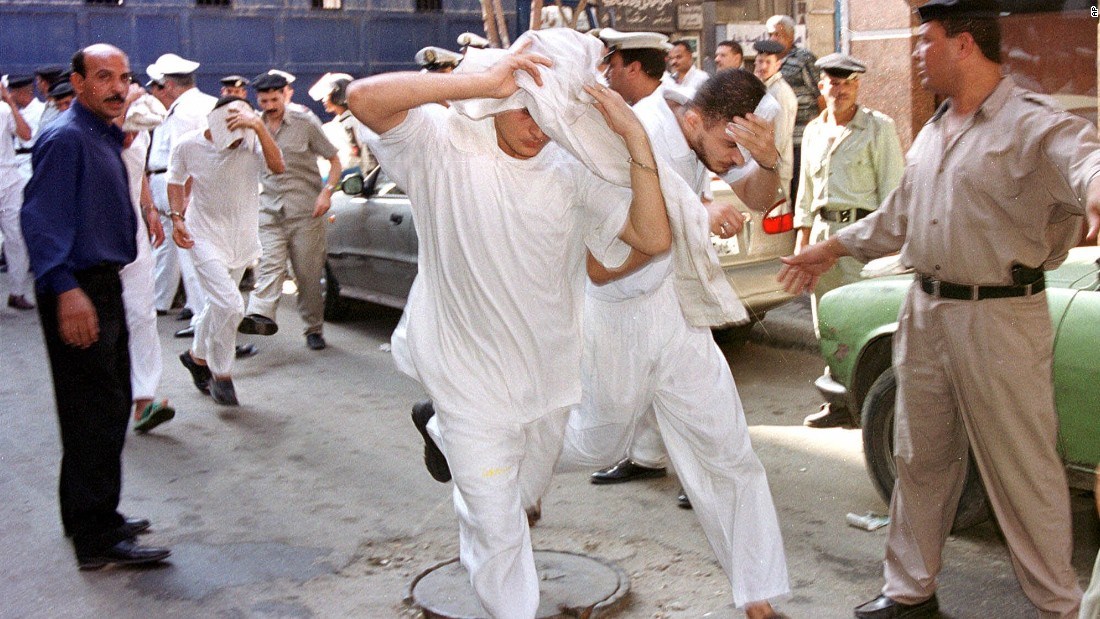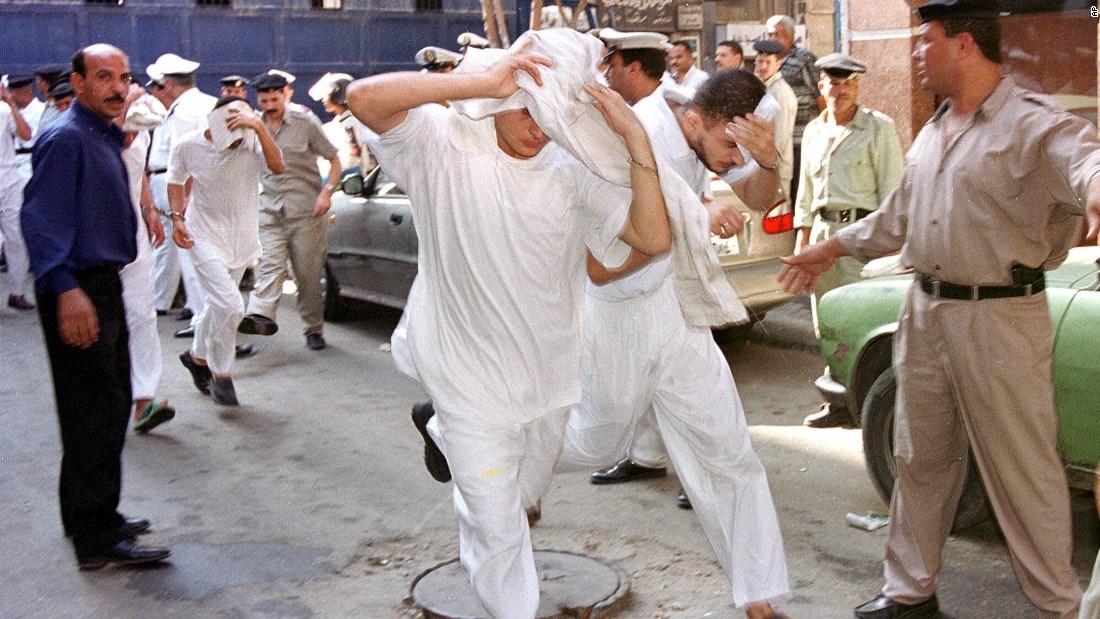 In another installation of a years-long crackdown on homosexuality in Egypt, police forces arrested 11 men for allegedly offering sexual services in exchange for money.
According to state-owned Al-Ahram, the men were arrested from two apartments in Agouza with sexual toys, and are allegedly part of a larger network that attracts its clientele from social media. Privately owned newspaper Youm7 reported that Sunday's arrests were part of a large-scale pre-Eid campaign that also led to the arrest of several prostitutes and the owner of a café for not having the correct licenses.
The association between the Internet and social media applications and homosexuality is not new; according to a BuzzFeed report published last year, the Egyptian government increased its Internet surveillance. Around the same time, the gay dating app Grindr issued a warning to its users in Egypt that "police may be posing as LGBT on social media to entrap" them.
The country's intolerance of homosexuality has long pervaded the Egyptian consciousness. Although there is no specific law that prohibits homosexuality, scores of men – some of whom were wrongly accused of being homosexual – have been arrested under the vague umbrella of "inciting debauchery."
Among the most (in)famous of these cases is the Queen Boat trial of 2001, which saw the arrest of 52 men from a gay nightclub aboard the Queen Boat. 21 of those men were later handed down an array of charges, including "contempt for religion" and "habitual practice of debauchery."
The trial proceedings were internationally condemned, particularly as Egyptian media printed the defendants' real names and addresses.
The humiliation of such arrests was also highlighted in December of last year when journalist Mona Iraqi tipped off the police about a downtown bathhouse where she alleged a "gay bathhouse orgy" was taking place. Iraqi proceeded to film the 26 men being arrested, which she aired later on her television show, "Al Mostakhabi" (The Hidden). However, the men were found not guilty and Iraqi was recently sentenced to six months' imprisonment for defamation and spreading false news.
---
Subscribe to our newsletter
---