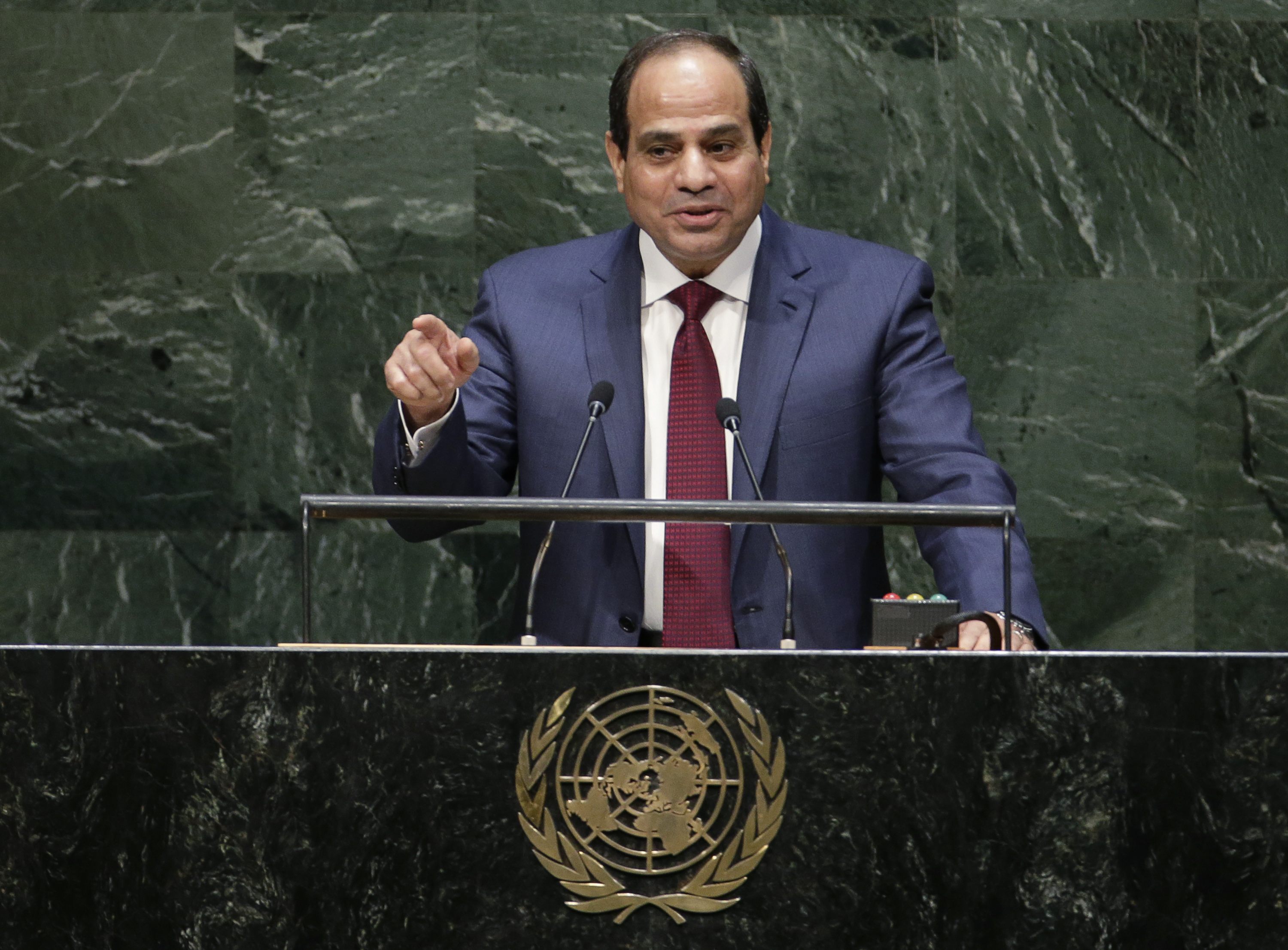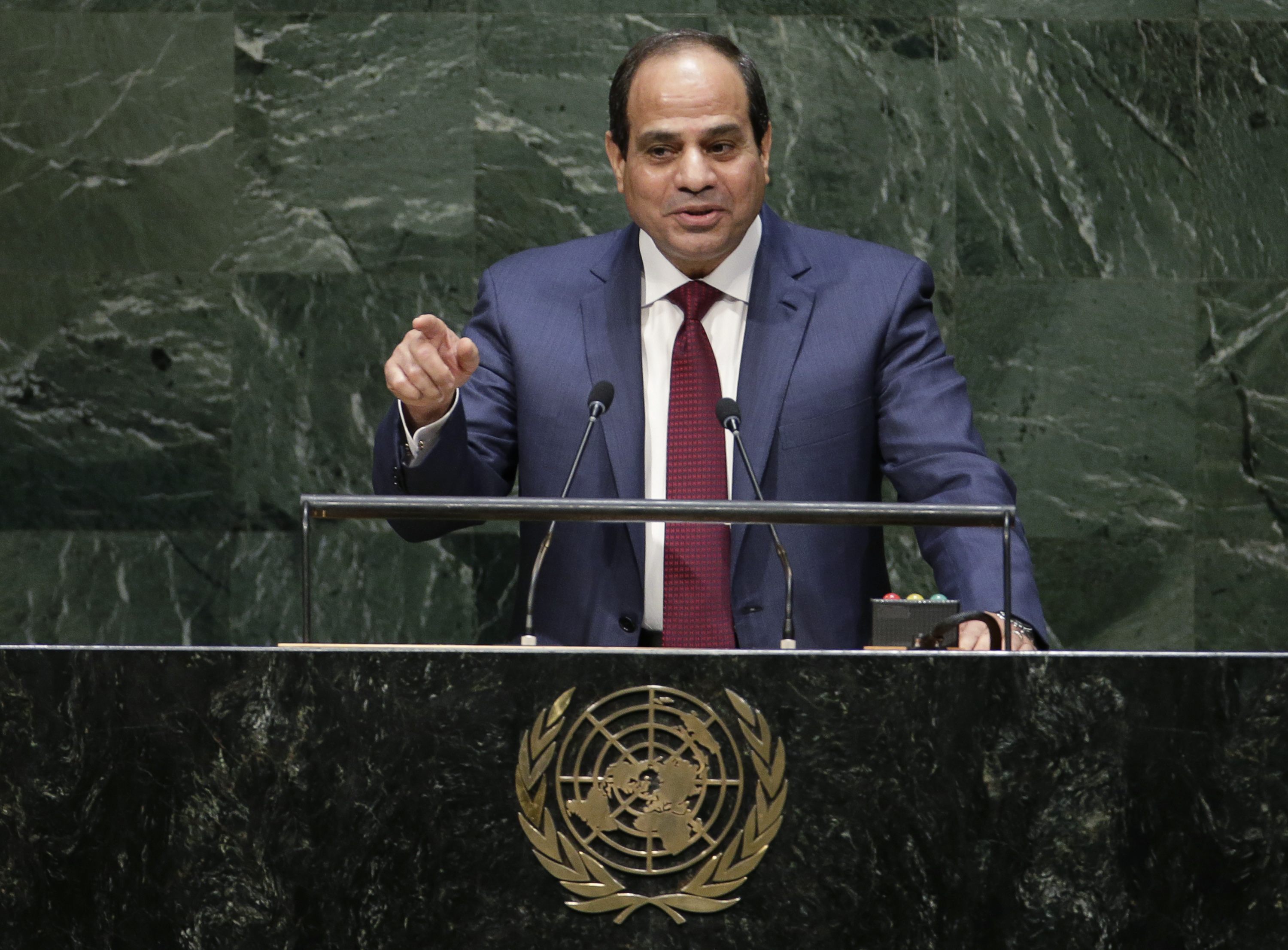 Egypt actively participated in all stages of drafting "an ambitious development agenda" beyond 2015, said President Abdel Fattah al-Sisi on Friday.
Sisi addressed world leaders in the Sustainable Development Summit in New York where he will attend the 70th UN General Assembly meeting.
He added that by 2030 Egypt aims to reduce poverty, eradicate hunger, achieve sustainable development and the right to education for all.
He urged all segments of society to take part in the desired development process "to achieve fair and balanced development" for all peoples, especially women, who play a pivotal role in various walks of life.
The Egyptian president also said that the international community must react swiftly to obstacles to sustainable development, especially terrorism.
Egypt formulated a sustainable development strategy in March to coincide with the Egypt Economic Development Conference held in Sharm El Sheikh, with the aim to achieve economic development, improve the investment environment and enhance human capital.
He said that "the opening of the new Suez Canal was the culmination of the great effort of the people of Egypt, who were able in one year, not only to dig an international waterway but inaugurate a giant development project and a key component in the new development roadmap which transformed Egypt into a regional center for trade development and investment in the world."
"Development has been a historical right enjoyed by all states. The exercise of this right today has become a necessity for coexistence which requires providing the necessary support for developing countries," Sisi concluded.
---
Subscribe to our newsletter
---