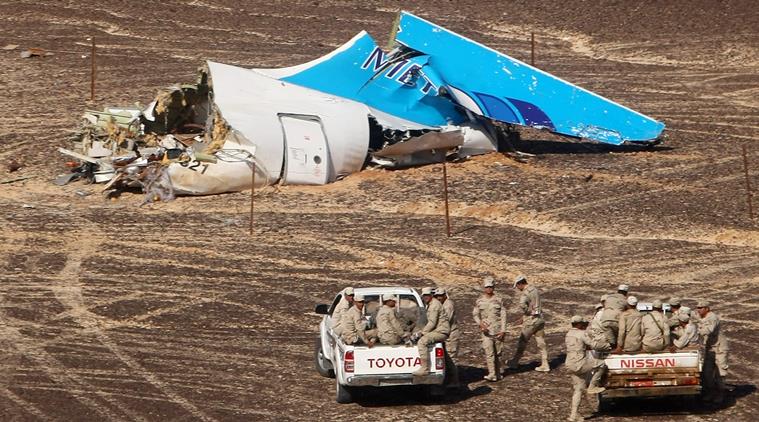 Hours after Germany's Foreign Ministry urged all travelers to avoid visiting the Sinai Peninsula, Lufthansa announced that it would stop all flights to the Red Sea resort town of Sharm El-Sheikh.
The suspension of flights by Europe's largest airline also includes its subsidiaries, Eurowings and Edelweiss, said a statement released by the airline.
According to AFP, the suspension comes after fears that the Russian plane crash which killed 224 people in Egypt's North Sinai was caused by a bomb.
Earlier on Thursday, United Kingdom Prime Minister David Cameron said a bomb "more likely than not" caused the Russian plane to crash.
"We cannot be certain that the Russian airliner was brought down by a terrorist bomb, but it looks increasingly likely that that was the case," said Prime Minister Cameron.
The Prime Minister's comments came a day after the United Kingdom suspended all flights to and from Sharm El-Sheikh due to potential terrorist activity.
"We have concluded that there is a significant possibility that the crash was caused by an explosive device on board the aircraft," said the United Kingdom Foreign Secretary Philip Hammond on the same day Egyptian President Abdel Fattah Al-Sisi arrived in London for meetings with officials.
The United Kingdom's decision to suspend flights has left up to 20,000 Britons stranded in Sharm El-Sheikh.
Egypt's Ministry of Foreign Affairs has blasted the UK's decision as "premature" and said that investigations are underway to determine the cause of the crash.
"The British decision was taken individually, without consultation with Egypt despite high-level contacts conducted between the two sides hours before the decision taken," Egyptian Foreign Ministry spokesperson Ahmed Abu Zeid.
Russia has also dismissed the "speculation" and said there was no evidence yet to support claims that a bomb caused the plane to crash.
"Frankly speaking, it is genuinely shocking to think that the British government has some kind of information that could cast light on what happened in the skies above Egypt. If such information exists, and judging by what the foreign secretary has said it does, no one has passed it to the Russian side," said Russia's Foreign Ministry spokesperson Maria Zakharova.
Both Russian and Egyptian officials stressed that full investigations are underway to determine the cause of the crash.
---
Subscribe to our newsletter
---