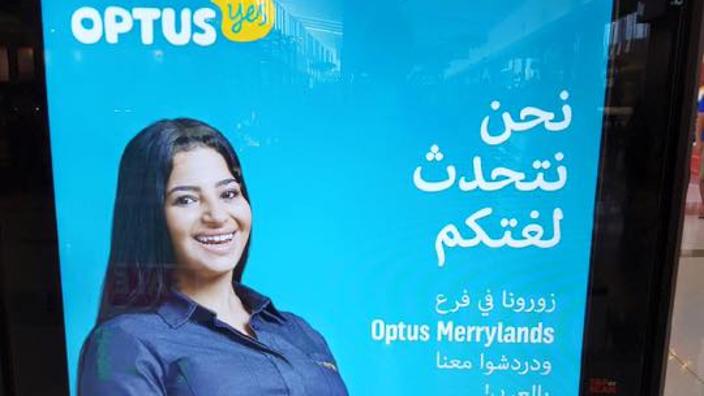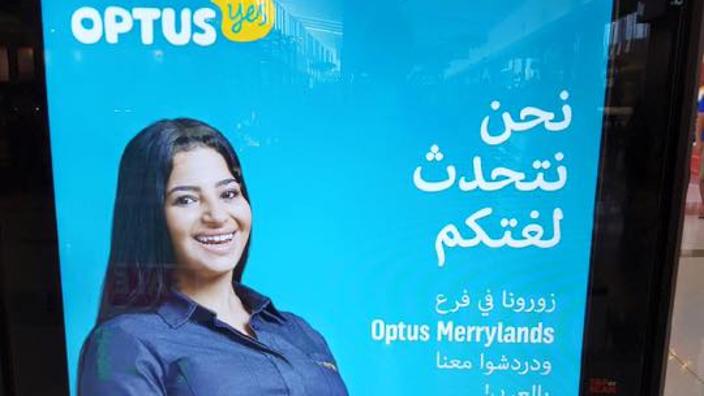 Optus, one of Australia's leading telecommunications company, has removed Arabic signs from a store in Sydney after its staff were threatened.
In statements to Guardian Australia, an Optus spokeswoman said that Arabic signs, which are used to inform the public that there are Arabic speaking staff in the store,  had been removed from the store in the suburb of Casula 'for the safety and security of staff and customers'.
"There are a number of stores still carrying the Arabic signage but for the safety and security of staff and customers at these stores we won't be revealing exact locations," the spokeswoman told Guardian Australia.
"However, yesterday following a threat to our store staff, we made the decision to remove some materials that were published in Arabic. The safety and security of our staff is paramount."
On Facebook, some customers had slammed Optus' decision to use Arabic signs given the recent Paris attacks that left 129 people killed.
"Islam is Not a religion, it is an ideology, a barbaric murderous ideology! Optus is supporting the destruction of our civilisation by pandering to Arabic trash, just to make a dollar. You are corporate scum!" said Facebook user Geoff Hunter on Optus' Facebook page.
Another user asked "Can I just ask why Optus is advertising in Casula mall  in middle eastern language and not English?
Expressing a similar sentiment, Facebook user Silvia Morton wrote that only English should be used to advertise in Australia: "This is Australia, we speak English, so advertise in English only. One law one language, one community."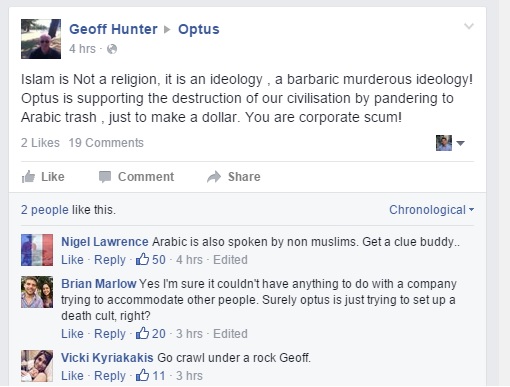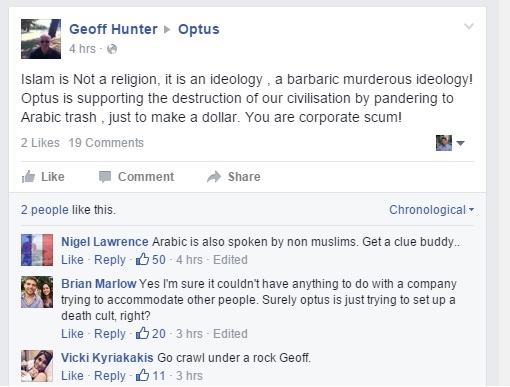 However, despite the criticism, an overwhelming amount of customers have defended Optus online, stating that they are proud of Optus' actions.
"I must say your multi lingual signs in areas with a large number of Arabic speaking people was a good idea," said Doug Steley on Facebook. "I am sorry your staff were abused by the ignorant bigots. We are a multicultural country full of diversity, and I really love that."
Others, who stood against the hatred and xenophobia, said that Optus should not have removed the store signs.
"Hey Optus. Put those posters back up! Don't give into the hatred!" said Taghreed Daftar.
Optus' social media team has also kept busy, responding to critical comments.
"We live in a diverse and multiculrual [sic] country and appreciate that everyone may not know English as their first language, so we're inviting people to communicate with us," read one comment by Optus.
This is not the first instance of anger against Arabs and Muslims in Australia since the Paris attacks. On live television, commentators on Channel 7 and Channel 9 often cited the Muslim populations of Europe as the reason for a greater likelihood of terrorism. Others invited on the channels said that Australia should rethink their immigration policies.
Pauline Hanson, a right-wing politician, appeared on both Channel 7 and Channel 9 advocating against refugees and Muslims. At one point, Hanson called for a 'Royal Commission into Islam' and the prevention of all migration to Australia from 'Muslim' countries.
"People don't want another 12,000 refugees in Australia," said Hanson on live television. "People of Australia don't want more Muslim refugees in Australia who may be ISIS plants."
---
Subscribe to our newsletter
---