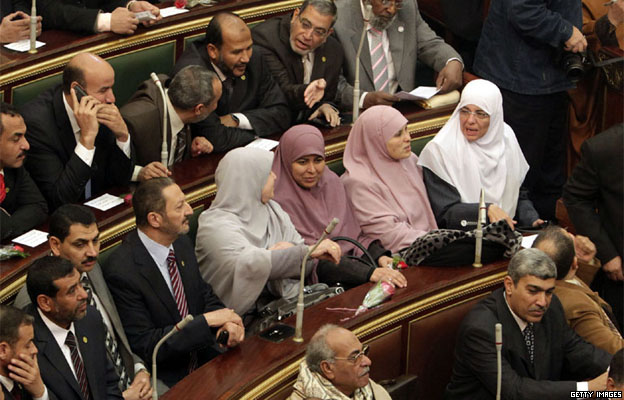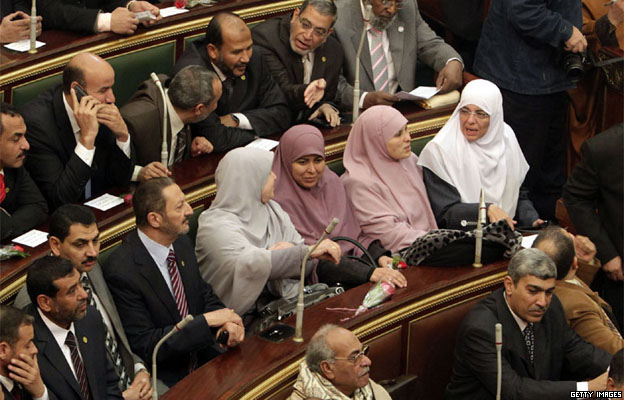 Egypt has been ranked 136th out of 145 countries in terms of gender equality, making it the tenth worst in the world, in the World Economic Forum's annual Global Gender Gap report.
The report aggregates various indicators in four key areas – economy, politics, health and education – to highlight the degree to which resources are distributed equitably between men and women in each of the surveyed countries.
Egyptian women constitute only seven percent of legislators, senior officials and managers, and hold 12 percent of Egypt's ministerial positions. Women also lag behind men in most other indicators, such as labor force participation (26 percent of women versus 79 percent of men), estimated earned income (Purchasing Power Parity USD 5,218 for women versus PPP USD 17,353 for men) and literacy rate (65 percent among women versus 82 percent among men).
The report also notes that none of Egypt's heads of state in the past 50 years has been a woman – a characteristic shared with countries such as Sweden and the United States, which ranked fourth and 28th, respectively.
In terms of rights and norms, the data also painted a gloomy picture for Egyptian women. Parental authority in marriage and after divorce, female genital mutilation, existence of legislation on domestic violence and inheritance rights for daughters all leaned towards the "worst" side of the scoring spectrum.
However, women fared better than men in terms of life expectancy, with the former being 63 and the latter 61 years.
Overall, Iceland headed the list as the country with the smallest gender gap in the world, while Yemen was ranked the world's worst country in terms of gender equality – a position that has remain unchanged since the Forum first began issuing this report in 2006.
Other countries that populated the bottom of the list include Mali, Lebanon, Morocco, Jordan, Iran, Chad, Syria and Pakistan.
Despite regularly making headlines for its perceived oppression of women, Saudi Arabia landed the 134th position on the list – two ranks higher than Egypt.
According to WEF's founder and executive chairman Klaus Schwab, the gender gap is smallest in the health and survival subindex, while that of the political empowerment subindex remains the widest overall.
However, each country's index is nuanced based on its own set of socioeconomic, political and cultural variables.
"The Index does not seek to set priorities for countries but rather to provide a comprehensive set of data and a clear method for tracking gaps on critical indicators so that countries may set priorities within their own economic, political and cultural contexts," Schwab says in the report's preface.
In last year's report, which sampled 142 countries, Egypt ranked 129th.
---
Subscribe to our newsletter
---