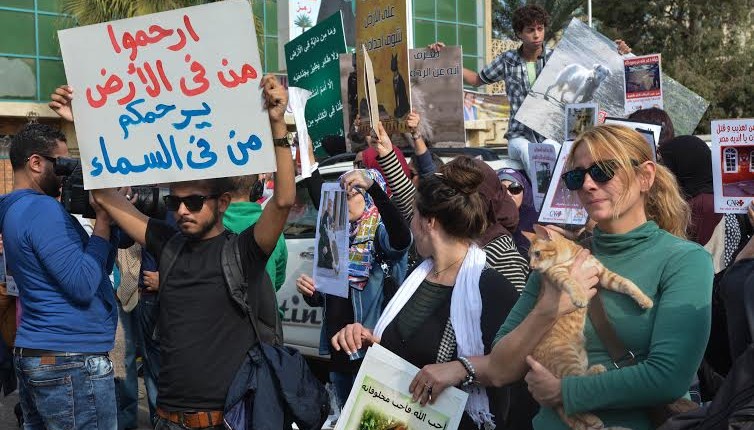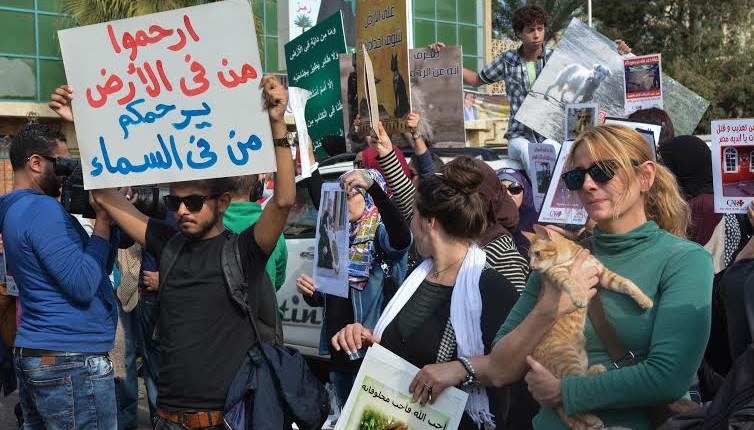 By Nada Deyaa', Daily News Egypt
It was supposed to be a normal Tuesday morning in the life of Isis Bahgat, a member of Al-Ahly Sporting Club. She woke up to have her usual walk at the club and to feed the cats there and check on them. However, to her shock, she found them dead.
"I was surprised to find one of the cats I usually feed dead. At first I couldn't find the rest of the cats which usually gather around me because they know I bring them food every day," she said.
Searching for them, Isis found many plates of food on the ground surrounded by bodies of the cats she usually took care of. "Their bodies were cold and blue; they were dead for sure," she stated. The food was covered with a coloured liquid substance which Bahgat confirmed was the poison.
Around 30 cats were poisoned at the club last week. Pictures of their dead bodies lying stiff in front of plates of food went viral on social media, causing outrage among communities of animal supporters.
We stayed for an hour and a half to collect the plates to try and save the rest of the cats, said Isis. But unfortunately, by that time most of them were dead, except for the small kittens that do not eat dry food yet.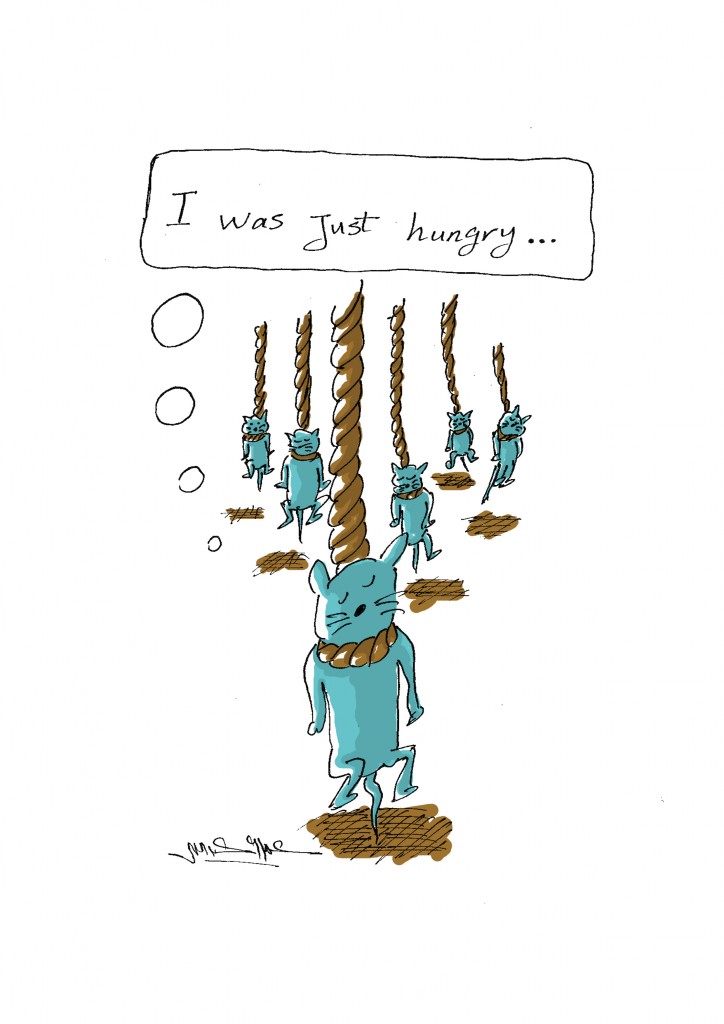 Last Friday, hundreds gathered in front of Al-Ahly Sporting Club in Zamalek to protest the cats' murder..
According to the administration of the club, the cats were not murdered but only drugged to be moved to another place. In a phone interview on Al-Ashera Masa'an (10 O'clock), a daily TV show aired on a privately owned channel, General Manager of Al-Ahly Club Sheren Shams said the club had a deal with a well-known company responsible for transporting the animals from the club to other places he is unaware of.
"I reject calling it a massacre. We didn't kill the animals, we only drugged them," he said. "Several members complained they're being attacked by the cats and this is a simple way we chose to solve the problem."
"I've been raising cats for over 40 years now, and I know for sure the difference between sleeping cats and dead ones. They were blue!" Bahgat nonetheless assured.
Around 500 protestors remained for two hours, demanding the prosecution of those responsible for the massacre.  "Egypt has to issue a law that preserves the life of animals," said Abdou Jo, one of the organisers of the protest. "We're only asking for stray animals to have the right of living, and that's not much to ask for," he continued.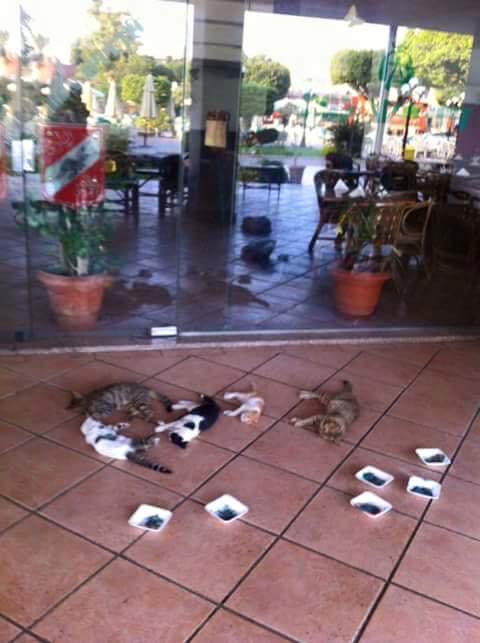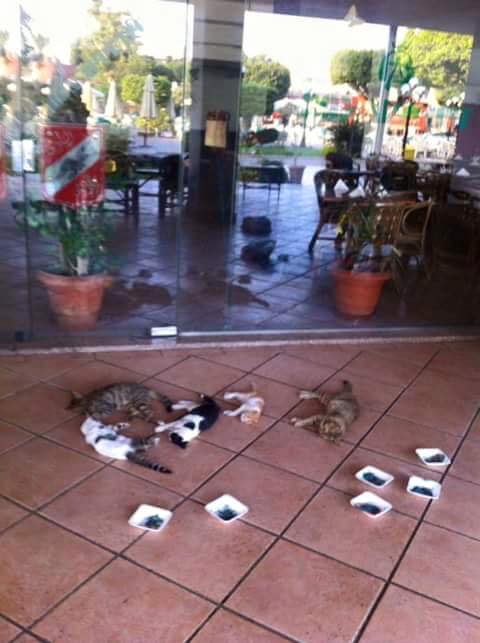 Signs with slogans of "Stop killing cats" and "Show mercy to those on the earth, Allah will have mercy on you" were held by activists among many calls to stop the brutal actions by the administration and to legally punish those responsible for the massacre.
A report was filed to the police accusing the club of intentionally killing the cats with samples of the food they were served.
The bodies were removed from the club after the pictures went viral online, said Bahgat, but the second day I went looking for any bodies that were missed and I found one with a plate of food in front of it, so I took it and headed to the nearest police station right away.
"The administration of the club didn't think the massacre would go viral and cause such an outrage, that's why they didn't hurry to remove the bodies before someone catches them," Jo explained. "And that's another reason behind the lie on getting the cats drugged."
According to a veterinarian, there aren't any drugs available that can be put in food for cats. To be drugged, they're either injected with the drug of forced to take pills. The substance which covers food is called Tamc, and it is poisonous.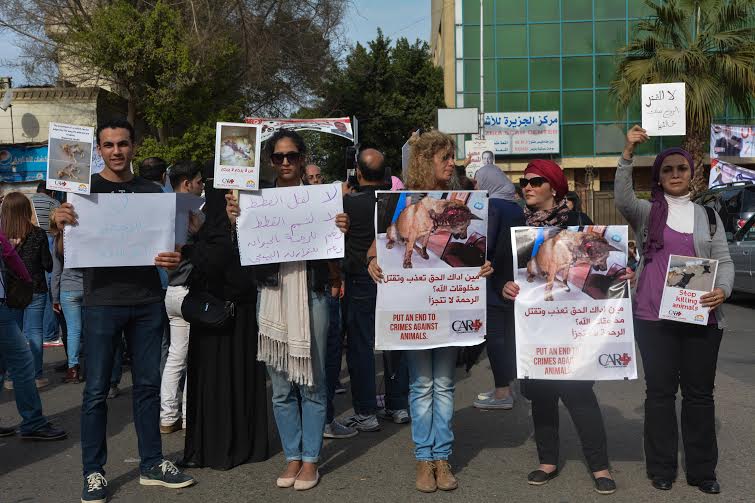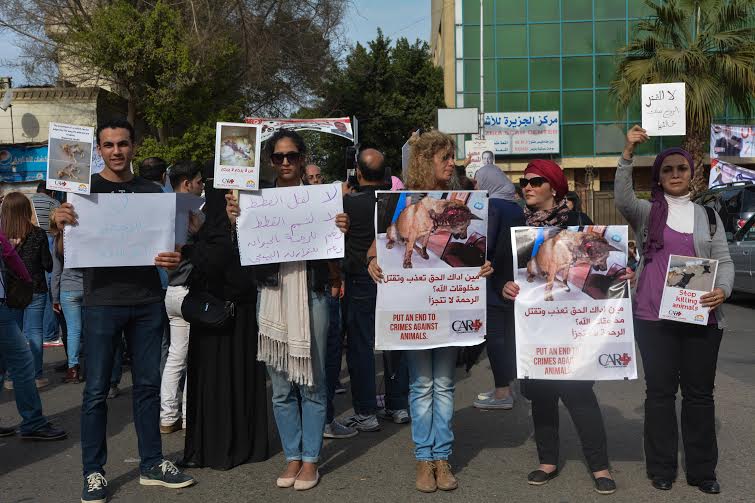 Many members of the Al-Ahly Club participated at the demonstration. "Most of the members didn't complain from having cats at the club," said Mona Khalil, one of the participants at the protest. "Even if there were few members who were uncomfortable with having them around, killing them is not the solution."
While the general manager of the club stated that cats attacked members causing them harm and injuries, both Bahgat and Khalil confirmed that the cats would only sit quietly close to those who eat at the club.
During the protest, some made fun of the attendees while others tried to encourage a fight with them. "Some were intentionally trying to start a fight with us by cursing or annoying us," said Jo. "They believe that our cause is insufficient in comparison to everything else happening in Egypt."
"You're shallow people," anti-protest individuals said.
Jo admits that many people in Egypt deal with animals as if they're defective. "They are dealt with as if they don't have any rights even if it's as simple as the right of living. They are being brutally tortured, murdered and undergo experiments which leave them in severe pain and permanent disabilities."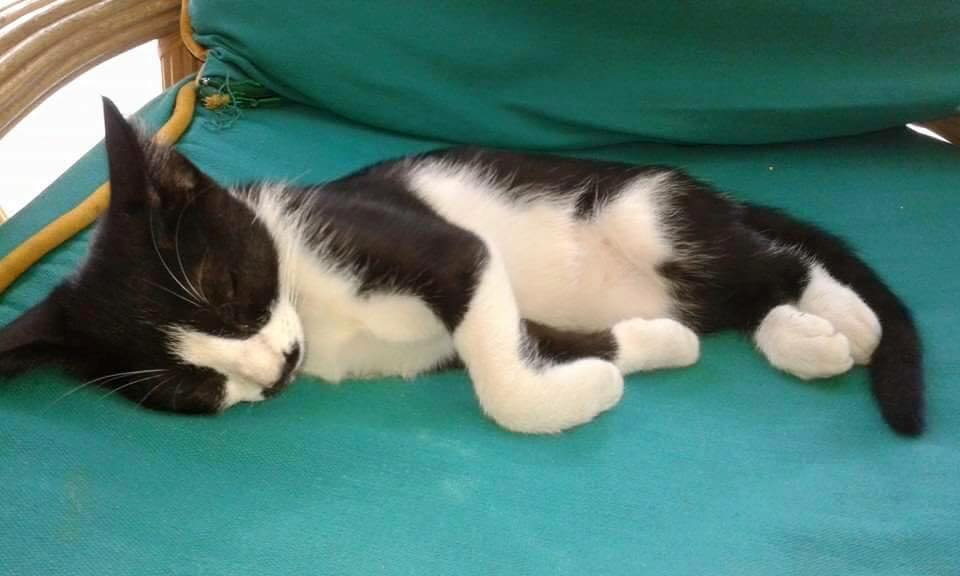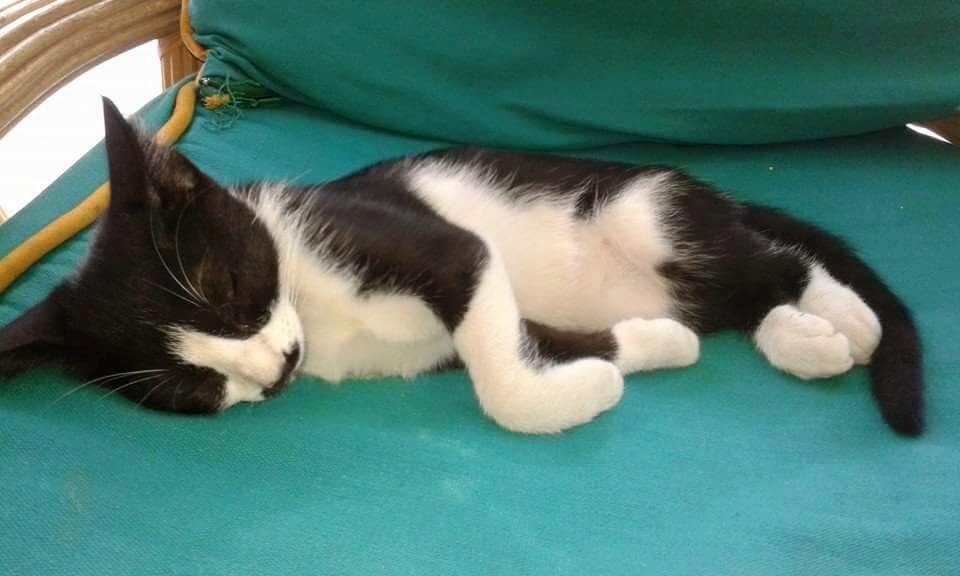 He believes this is an indicator of the scary curve Egypt is headed to. "Whoever is capable of hurting an animal today, hurting a human being is not that far away from his attitude tomorrow," he stated.
Walking the same path with him was Khalil, who said murdering innocent silent animals was the first step famous serial killers took before they turned to killing people. "In the end they're all souls that God created."
This is a barbaric action that must be punished by law, she concluded.
This is not the first time stray cats were murdered at elite clubs. Last year, the Al-Gezira Sporting Club also got rid of its resident cats by poising them, and those that survived the poising were brutally beaten to death.  Another protest took place in front of the club, yet the club was never legally held accountable.
Civil society associations tried several times to reach an agreement with the administration of clubs to find alternative solutions for the animals, yet they did not receive any response.
---
Subscribe to our newsletter
---