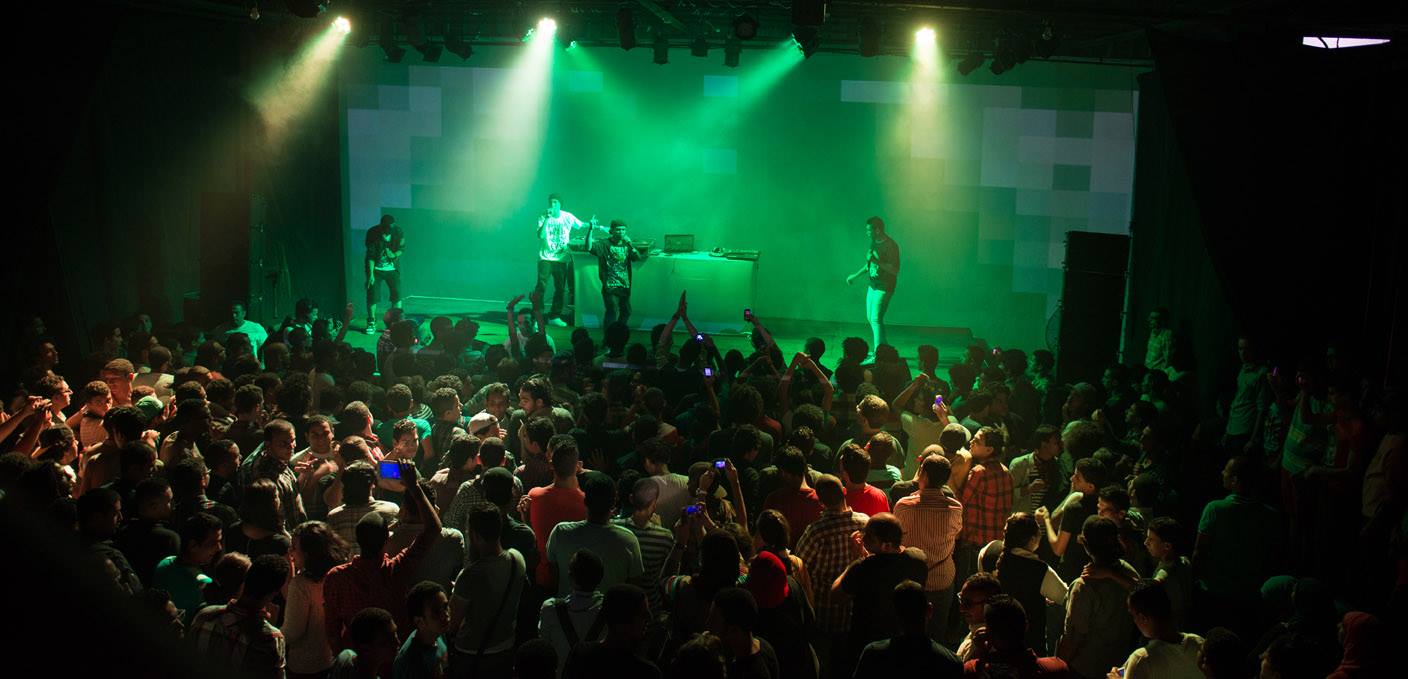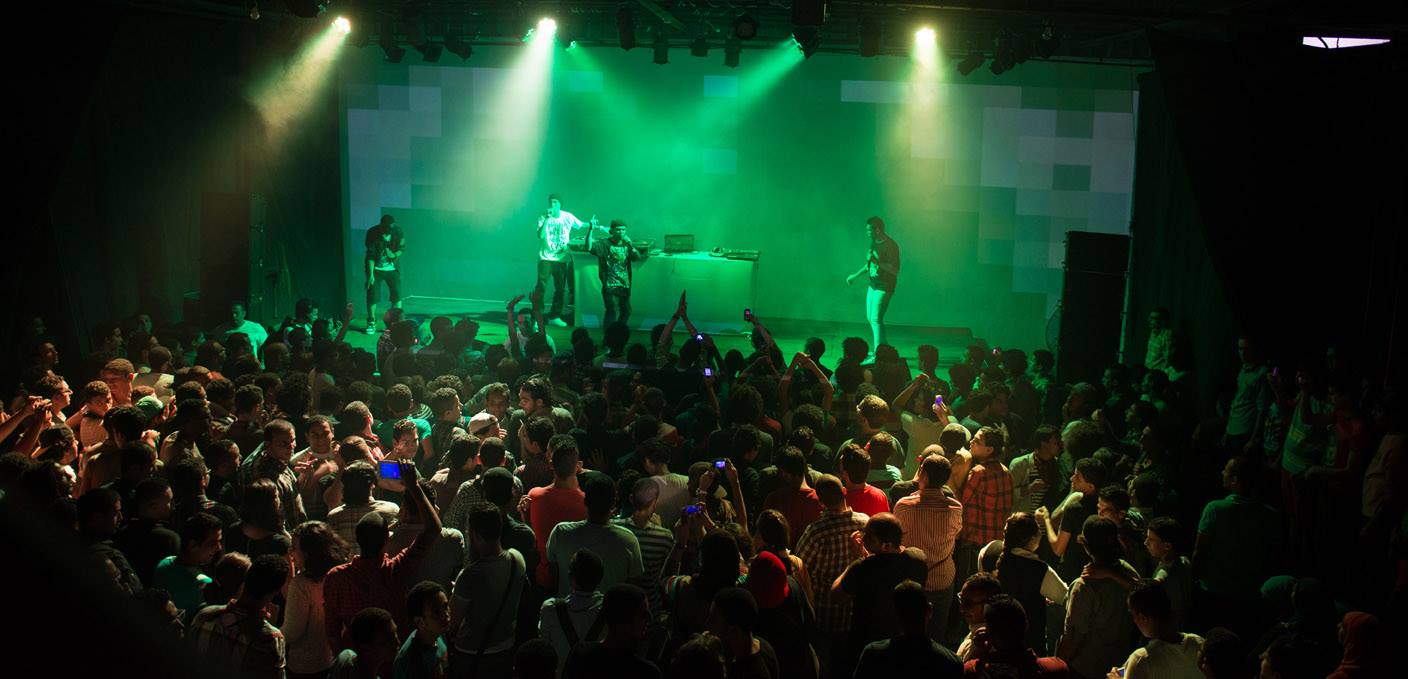 Over the past few years, I have walked in and out of the AUC Greek Campus numerous times, attending an entrepreneurship event one time and a cultural event the other. However, I don't recall ever walking out of the Greek Campus as inspired and changed as I did on Sunday.
Celebrating their second album release, Retune Music Academy, a joint program between Italian NGO Ricerca e Cooperazione (RC) and 100Copies music production agency, funded by the European Union, organized a concert to showcase the latest group of young Egyptian artists to "graduate" from their academy.
As I approached the hall where the concert was taking place, I was taken aback when I heard mahraganat music (a recently emerged local music genre that relies heavily on auto-tuning) and my initial reaction was: "The EU funds mahraganat, now?!" It wasn't long before I realized how influenced I was with my prejudices and rooted stereotypes.
Being the avid music listener that I am, with an academic background in music, I have always shunned mahraganat and rap, let alone given them any credit or considered them "proper" music. Packed with young youth with their "famous" hairstyles and skinny pants, I was growing quite uncertain of what to expect of this concert.
Dedicating this phase of the Retune Music Academy to mahraganat, hip-hop, rap and electronic music, the first act was led by a young DJ who I personally found quite skilled. Impressed with his music, I wondered how many young artists like him are out there, unable to penetrate the music industry because of societal prejudices and stereotypes like the ones I held.
"There are a lot of people who have the potential for producing good music, but they are out there hidden somewhere," says Matteo Valli, Egypt's representative for RC. "There are a lot of young people who would like to work in the culture sector but find it really hard because of their lack of skills.
"I feel that besides the project we have for promoting those who are almost unknown, the scene is not so refreshing; there are always the same people performing. It's like there is one format, so it's very difficult to find new bands, artists, musicians."
"The music industry in Egypt has plenty of reservations when it comes to the selection of artists," says Mahmoud Refat, founder of 100Copies. "Accepting or rejecting artists is often influenced by hierarchical dimensions, or other factors like appearances and whatnot.
To combat this trend, Refat and Valli were keen to solely rely on the musical quality of the applicants' submitted sample tracks during the selection process.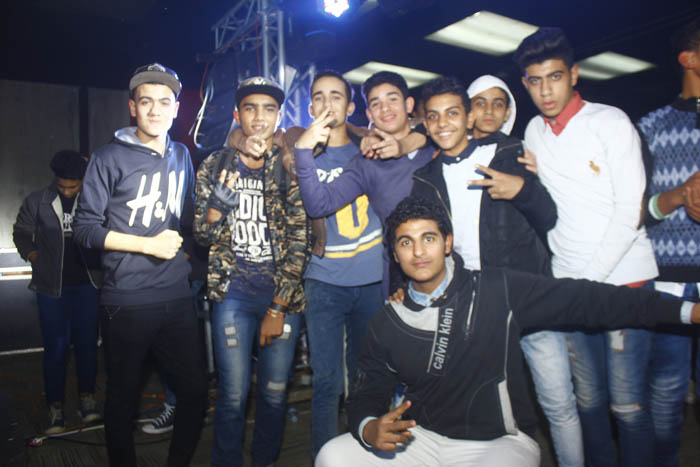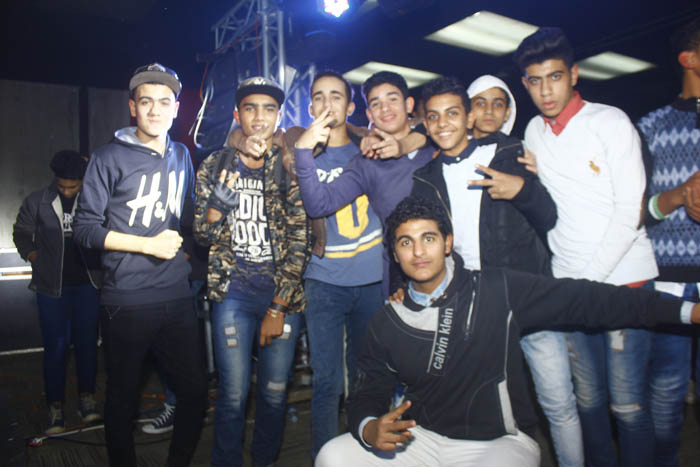 Aiming to promote young talents and create more opportunities for the youth wishing to work in the music industry in general, Retune Music Academy accepted 10 out of 100 applicants for its second round. Along the span of eight months, the 100Copies studio opened up its doors to the participants for residency where each artist individually received four days of training, followed by several weeks of various workshops.
"In this round, we included workshops that involved various aspects of the industry beyond what the artist performs on stage," says Valli. "Hoping to create more opportunities for the participants in the industry, the workshops tapped into vocals, sound and light engineering, music production and stage engineering and installing."
Persistent on creating self-sufficient artists, participants at the academy were furthermore taught how to make the best use out of the equipment they have, and how to build a proper home studio.
"It was an amazing opportunity to have access to the 100Copies studio away from the limited equipment I have at home," says Farghaly, 19-year-old rapper from Abdeen who forms the band Kabous Nation (Nightmare Nation) with three others. "I went to the studio almost every day; but even by chatting with Mahmoud Refat or the others, I was always learning something new.
"The atmosphere was more friendly and brotherly than it was formal. Offering their guidance in the form of suggestions that you are free to take or leave, all the bands maintained their same styles, goals and messages. Before or after joining, none of the bands have changed."
On his part, Refat ascertained that throughout the program, all forms of guidance were solely technical without enforcing any musical or moral influences on the produced material. "To morally instruct artists is the most dangerous thing anyone can do. People present their thoughts in their own ways, and it's up to society to either accept or reject that form of art."
While it is often considered low quality or 'trashy' music, Refat says the widespread popularity of shaby (local) music does not indicate degradation or art, but it rather indicates that this is what the local culture looks like. "It isn't wise to encourage discussions that judge whether art is trashy or not, because at the end of the day, good music will reach its people," adds Refat. "Good music is that which is affected by its surroundings, and in return affects the environment from which it was generated. Art should not be monopolized."
Unlike Refat, Valli, who was born and bred in Italy had a harder time digesting the local music trends. "I was surprised when I heard mahraganat; I was like: "What is this?" But when one of those maharagant songs starts playing, everybody starts to dance – the young and old, men, women and children. There is a kind of vibe in this music that is somehow spiritual. Mahraganat is something that comes from the urban contexts; it comes from slum areas, from the bottom of society."
"There are youth who happen to think that way, sing that way, use such language and dress in this particular manner," adds Refat. "They are out there and they are widely accepted, so the least we can do is listen to them."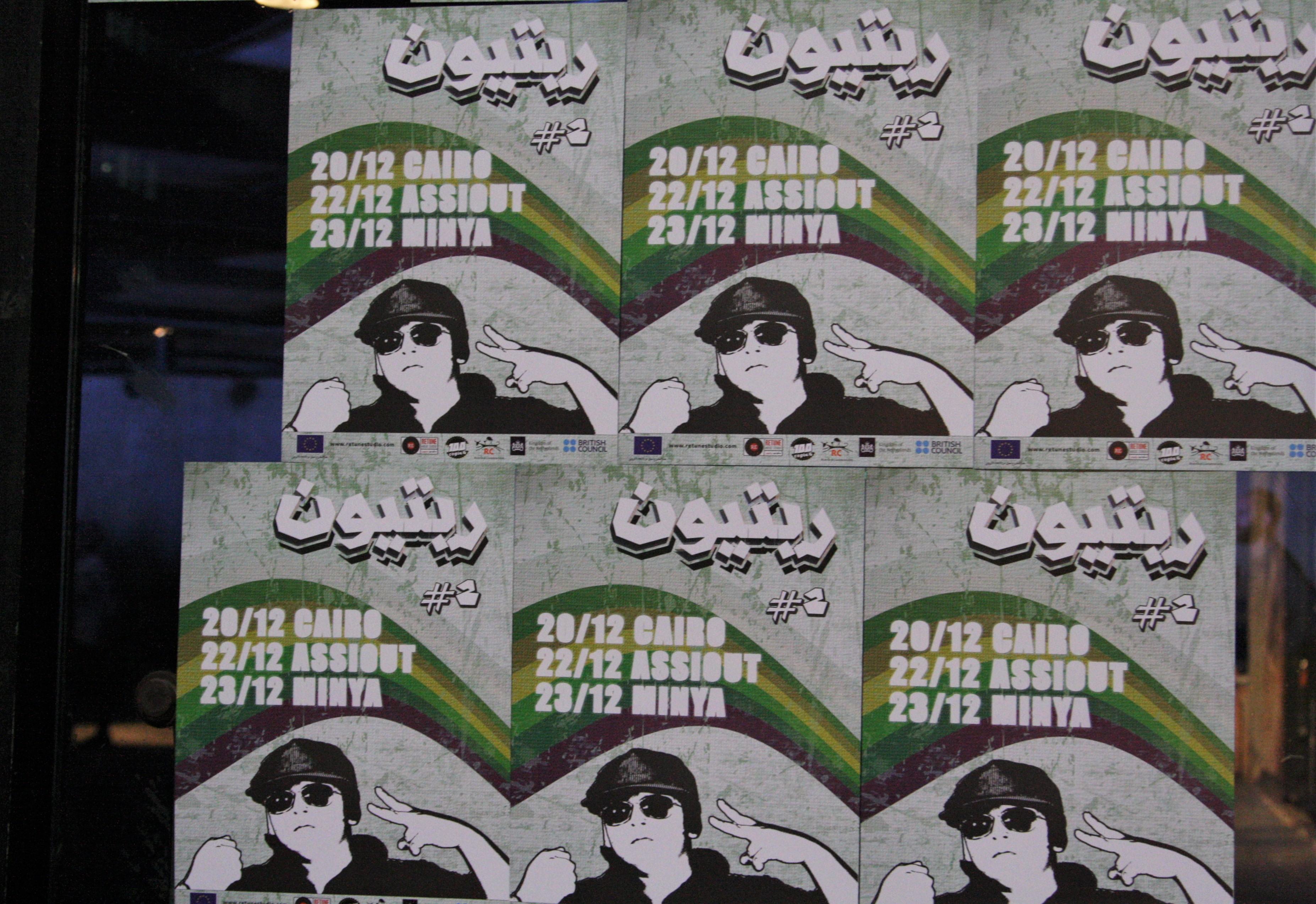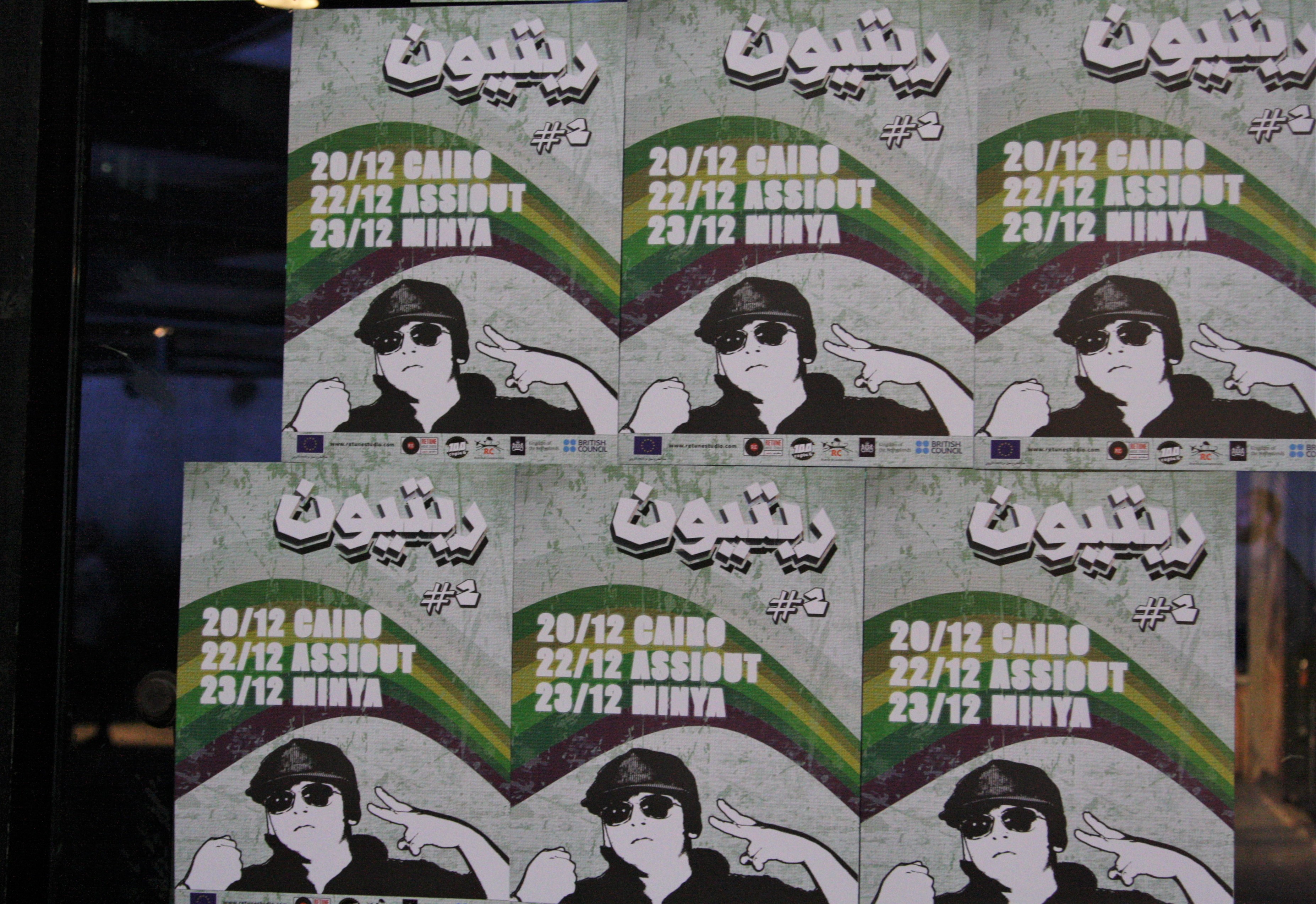 Slowly growing familiar with the common fashion of the present youth at the concert, a couple of women stood out against the crowd, one of them being a Niqabi (a woman dressed in head and face covering).
Often stereotyped as highly conservative and rejecting of many forms of art, foremost including music, this Niqabi who was there in support of her 18-year-old son, Kareem, lyricist and songwriter of the Shaaby band Team el-Share' el-Masry (The Egyptian Street Team), couldn't be more proud of her son.
"He is really talented, and I don't just say so because he's my son. Most of his lyrics really get to me and even cause me heartache."
Proud of the talent she has seen her son adopt and nourish over the past few years, she expressed how she would never ask of him to quit music. "It's his love and passion for music and songwriting that motivates him to commit to school and studying."
With one more year left until the EU funding duration comes to an end, Valli and Refat hope to expand the upcoming rounds to explore other genres, from Reggae to Folk, Metal and others. While applicants are welcome from all over Egypt, the aspiring team hopes to take Retune Music Academy across the country, allowing more access to all the youthful potential yearning to take their fair shot at the industry.
Interested to hear more releases by the Retune Music Academy participants? Check out their music here.
---
Subscribe to our newsletter
---