Mr. Robot, USA Network's summer hit about a vigilante hacker whose mission is to take down one of the largest corporations in the world, has won a Golden Globe for Best Drama Series.
The show, which was written, directed and produced by 38-year-old Egyptian-American Sam Esmail, also stars Egyptian-American Rami Malek who plays the main protagonist, Elliot Alderson. Other television series that were nominated for the award included Game of Thrones, Empire, Narcos, and Outlander.
"I'd like to thank our amazing cast led by the brilliant performance of Rami Malek," said director and producer Sam Esmail during his acceptance speech.
Rami Malek had been nominated as Best Drama Series Actor but missed out to Mad Men's Jon Hamm. Malek had been widely expected to pick up the Golden Globe for his performance as a security engineer and vigilante hacker with social anxiety disorder. The young Egyptian-American actor previously starred in Night at the Museum, 24, and the Pacific.
However, Christian Slater, who plays 'Mr Robot', in the show won a Golden Globe for Best Television Series Supporting Actor.
During his acceptance speech, Sam Esmail also thanked his family back in Egypt for their support and ended his speech with "shukran" (Arabic for thank you).
"I've got to thank my family. My family here and my family in Egypt. And to them I just want to say shukran!" said Esmail before ending his speech.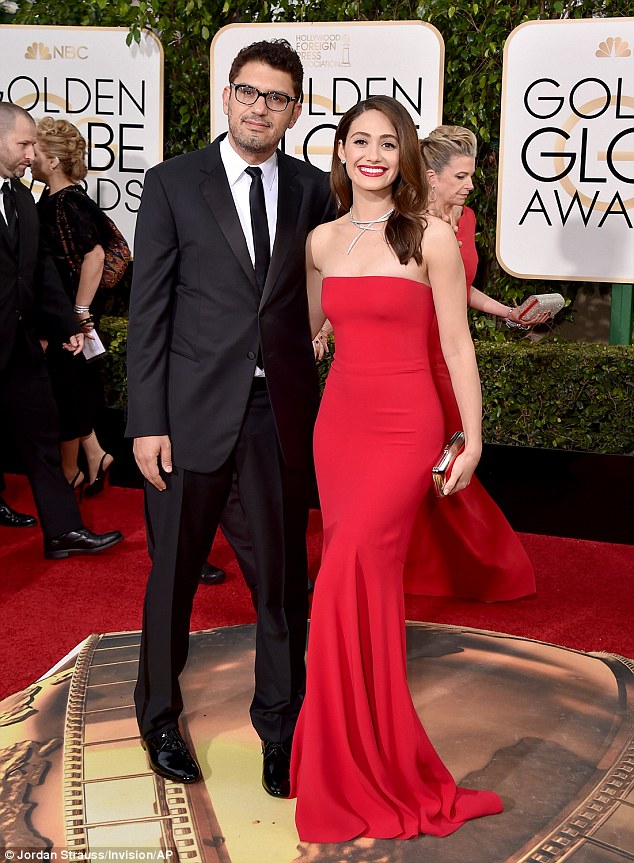 Earlier this year, Esmail, who is engaged to actress Emmy Rossum, accepted multiple awards for Mr. Robot, including Television Program of the Year from the 2015 American Film Institute Awards and Audience Award for Best Episodic from the 2015 SXSW Film Audience Award.
Mr. Robot first premiered in June 2015 and has received widespread praise from critics, with a rating of 98 percent on Rotten Tomatoes.