Driving along most highways in Egypt, you're highly likely to come across sprawling rows of unfinished red-brick buildings, which house a significant portion of the country's low-income population.
It is not uncommon to hear Egyptians complain that these buildings are an eyesore and wonder why they have become such a widespread phenomenon.
While this script is familiar to many in Egypt, the same scenario often repeats itself in slums all over the world. Slums are often cut off from the rest of society and this feeling of exclusion contributes a great deal to the general feeling of hopelessness that matches the dull colors of the buildings in these areas.
French photographer Spag, 28, and British-French street artist Seb Toussaint, 27, noticed this social divide while cycling around the world in 2011 and 2012, all while painting and making new acquaintances.
After an extended journey filled with new experiences, the two childhood friends came up with the idea of traveling to low-income neighborhoods and sprucing up houses in these areas with something as simple as a chosen word.
"We see the project as a bridge between these communities and the outside world," Toussaint, the painter, told Egyptian Streets. "The first part of our work is to bring some art to slums, to interact with communities and to inspire local kids. The other part is to show pictures of the walls, of the people, make films and create art that shows people what slums are really like and what words people in slums wanted to share."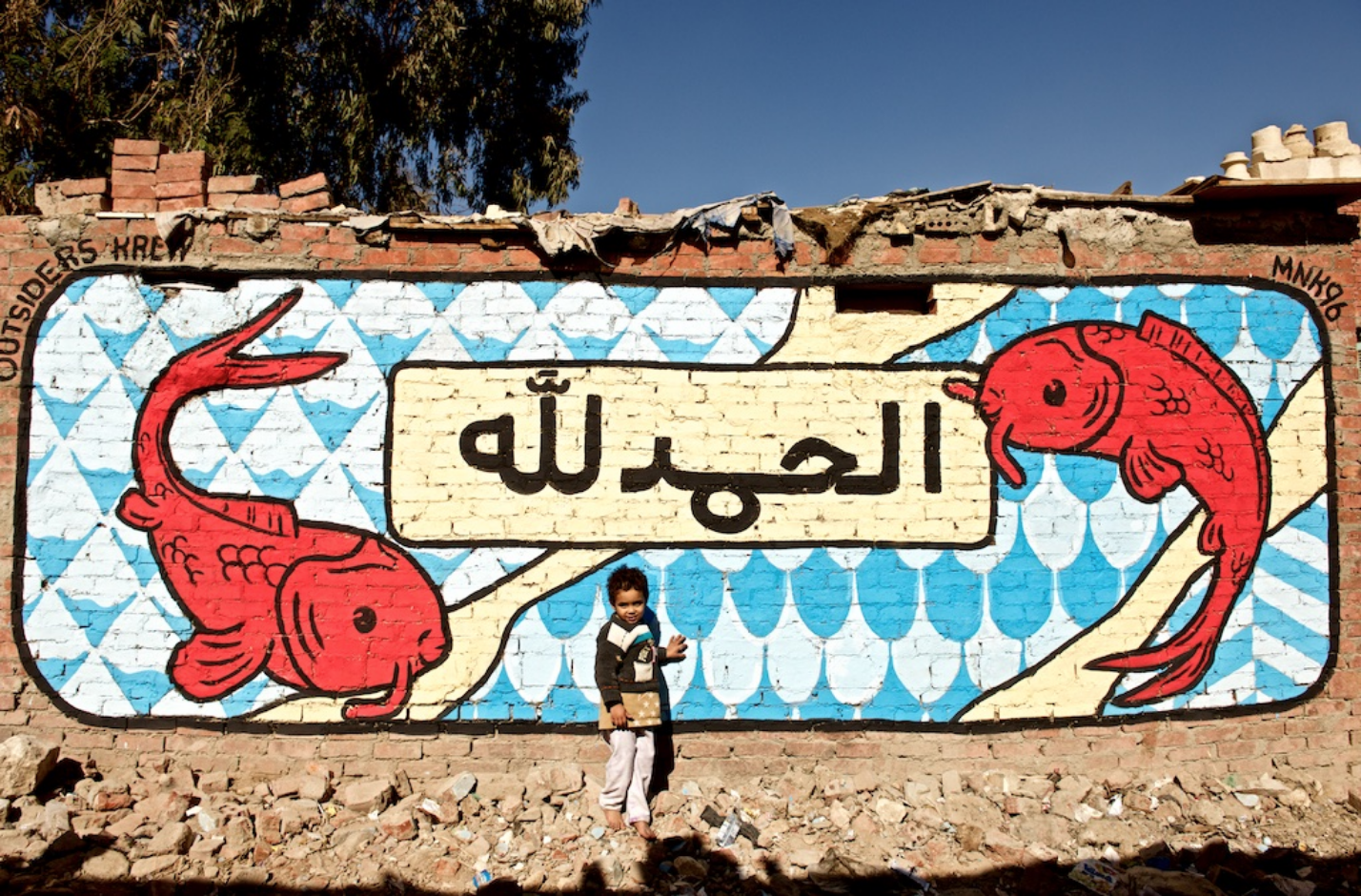 They began in Jakarta, Indonesia, where Toussaint says people "loved the idea," which encouraged them to take their work to other countries. Since then, Toussaint and Spag have taken their paint and cameras to Bogotá, Kathmandu and Nairobi, among others.
As for their choice of destinations, Toussaint told Egyptian Streets the choices are rather random and is often based on little less than the weather conditions and the availability of flights.
"It doesn't really matter to us because each city is special in its own way, each culture is interesting, and there are friendly people all over the world," Toussaint says.
It was during a stint in Kenya that Spag and Toussaint met a young Egyptian woman who later invited the duo to stay in Cairo, marking their first venture in the Arab world.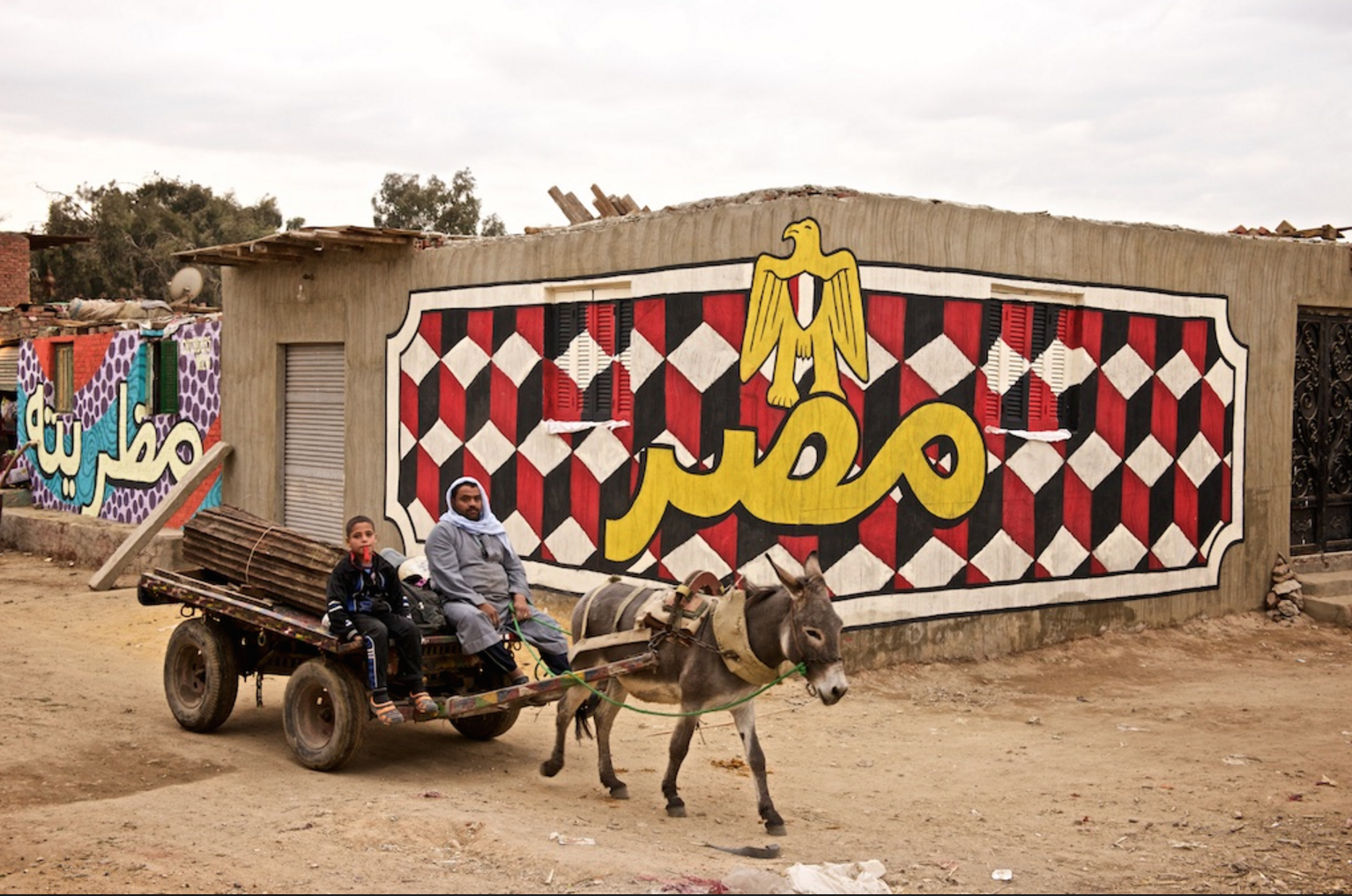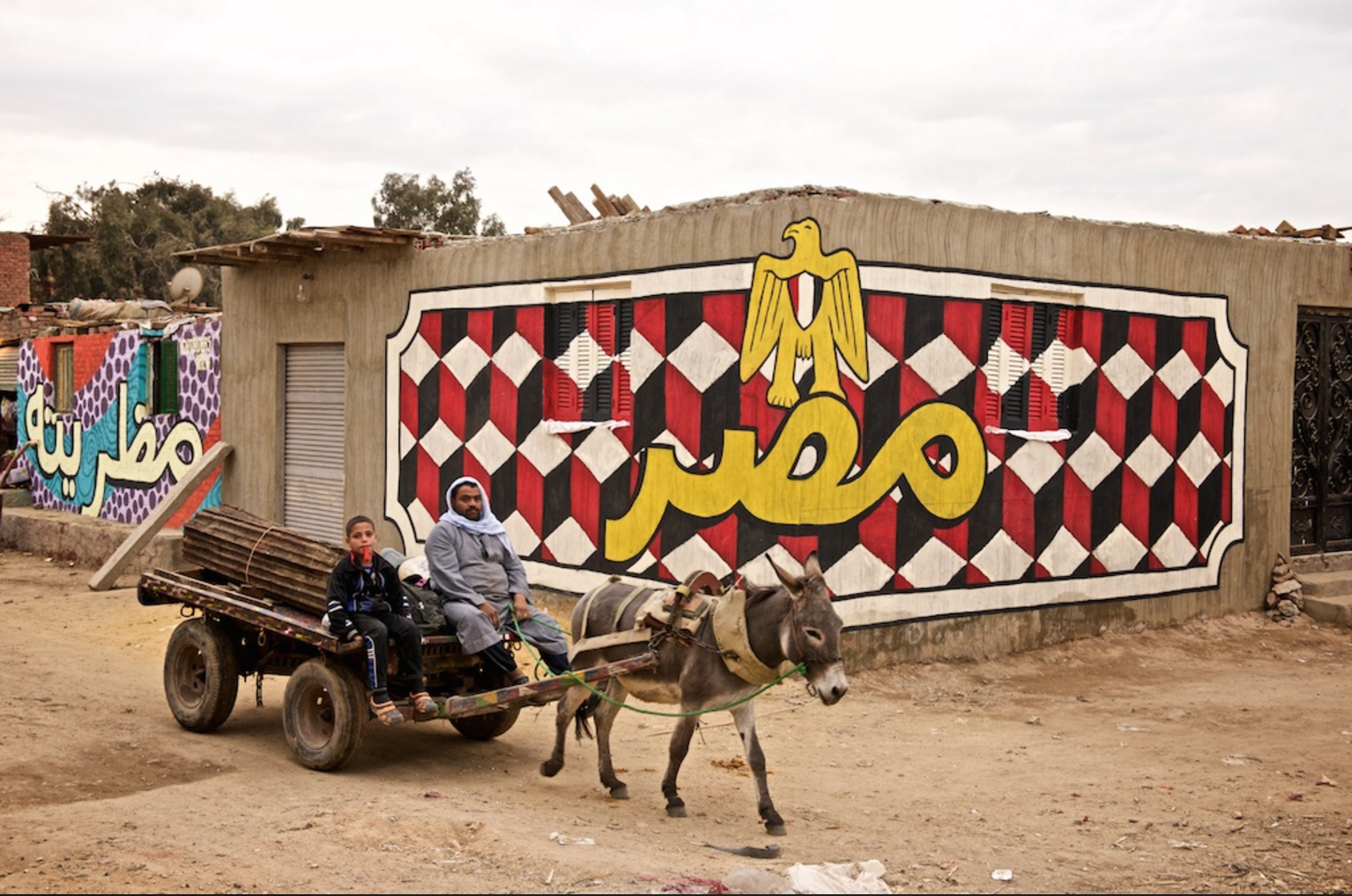 They chose to take Save The Word to Mazarita, a slum in southern Cairo, where the once-popular Jewish cemetery of El Basateen now stands abandoned.
Armed with their painting supplies and a colorful vision for the neighborhood, the crew began their work in Mazarita. Despite not knowing Arabic, they managed to communicate with the neighborhood's inhabitants – although this was a challenge for both parties – and painted Arabic words the homeowners chose in bright colors.
"We were looking forward to it because it's always a nice challenge painting in different scripts and we've always liked the aesthetics of the Arabic script," Toussaint said.
Despite the language barrier, the team managed to get along very well with the locals at Mazarita and even began enlisting the help of the young children in their painting project.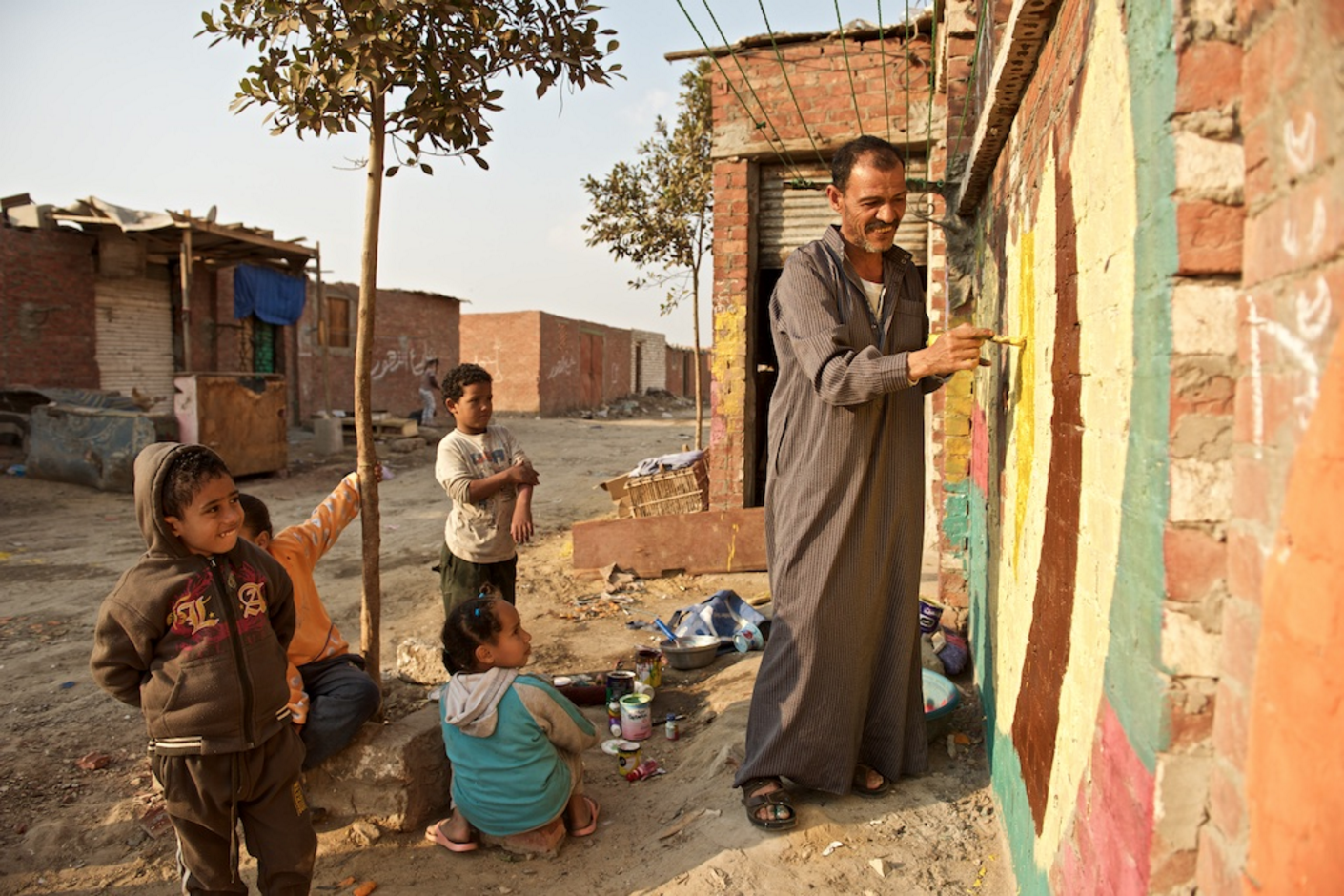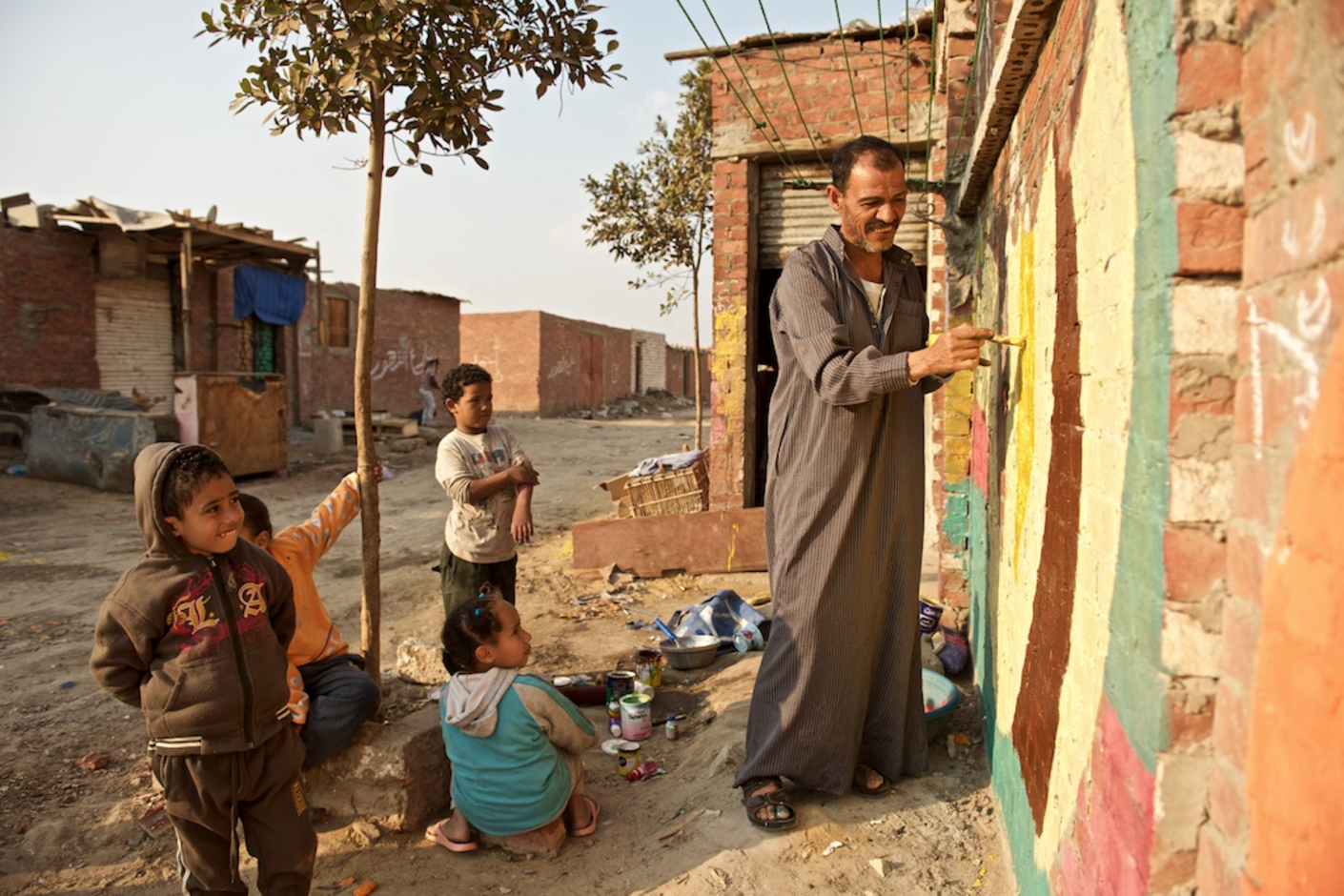 "The good thing in Mazarita is that people wanted to get involved with the painting," Toussaint said. "One family even painted their own house with their own word, which is very rare in our experience."
It was through something as simple as a chosen word, treated as a piece of art, that the artists transgressed language barriers and made the slum's inhabitants feel less excluded from the rest of society.
Thanks to these two artists, the people of Mazarita can now wake up to more colors and more hope of a brighter day – or at least a brighter neighborhood.
Watch the video above and take a look at more of Spag and Toussaint's projects around the world.
---
Subscribe to our newsletter
---