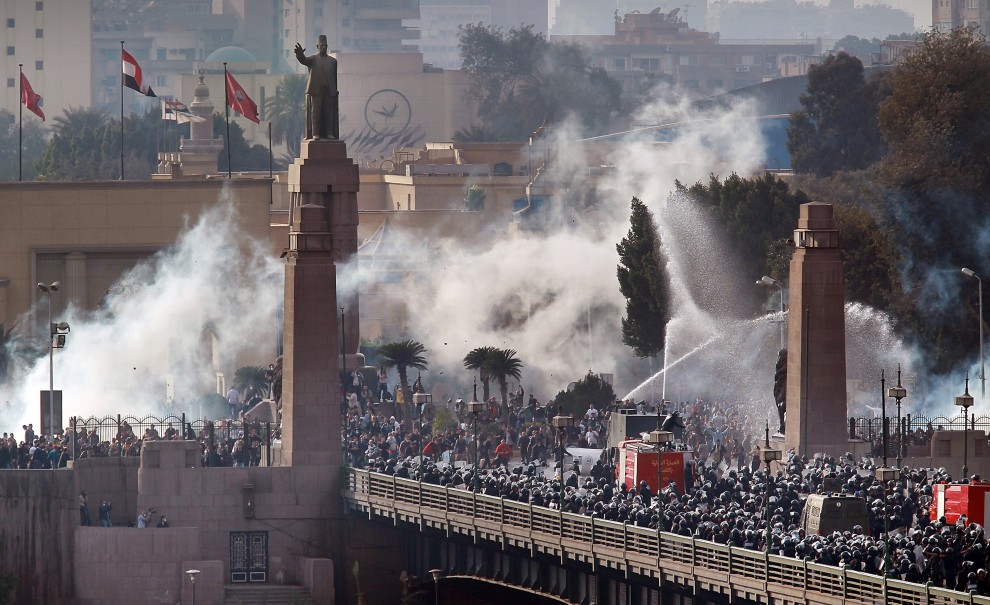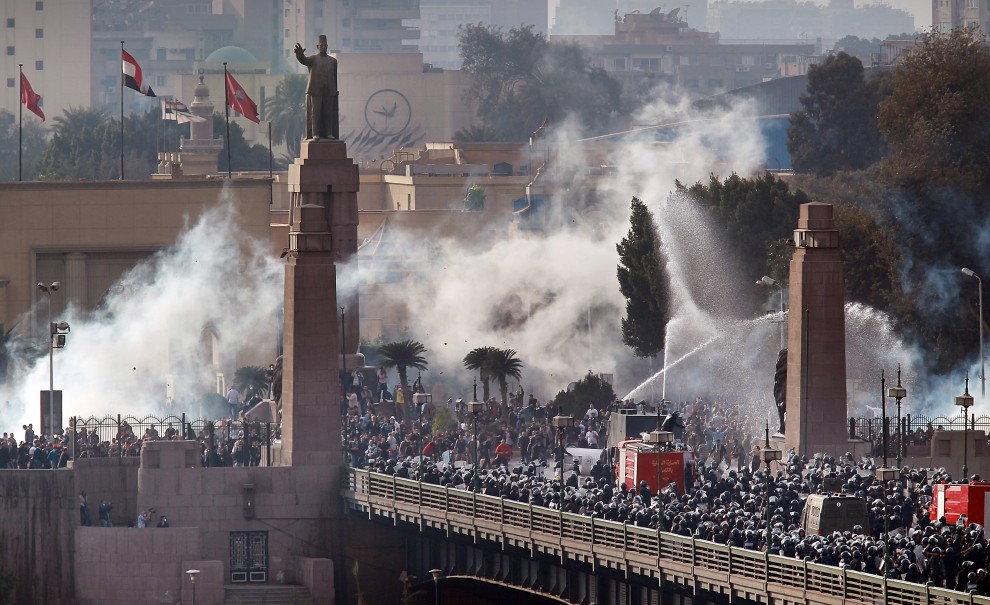 An American citizen was arrested at a coffee shop in Egypt's Giza on charges of 'inciting protests' just hours before the fifth anniversary of the January 25 Revolution.
According to local media, the Giza Security Directorate received a complaint from an 'honorable citizen' that a 'foreigner' had been talking with people at a coffee shop on Street 10 in Giza. The complainant claimed that the 'foreigner' was talking about the January 25 revolution and had been inciting people to demonstrate.
Upon arriving at the scene, the foreigner was identified as an American citizen and was promptly arrested. The unidentified American said he was in Egypt to learn Arabic and the Egyptian accent at a private institute in Zamalek. The American man denied the charges laid against him and said he was talking to people at the coffee shop about Al-Ahly and Zamalek sporting clubs and trying to converse in Arabic to learn the language.
The Giza Security Directorate has opened an investigation and it remains unclear whether the American man has been released from detention. The U.S. Embassy in Cairo has not released any statements about the arrest.
This is not the first time foreigners have been arrested for 'speaking English' about politics. In December 2014, two British-Egyptians and one Egyptian were arrested in a Cairo metro station for speaking about the January 25 revolution in English. The three individuals were referred to the prosecution on charges of inciting demonstrations and seeking to destabilize the country.
Egypt's security forces are on high alert as the country marks the fifth anniversary of the 2011 revolution. Egypt's police have stepped up raids on private apartments in recent days, aiming to curb potential protests and 'criminal behavior'.
Five years ago, protesters mobilized their efforts and gathered at Tahrir Square chanting for bread, liberty and freedom. The protests saw the ouster of strongman Hosni Mubarak who had been the President for 30 years.
---
Subscribe to our newsletter
---