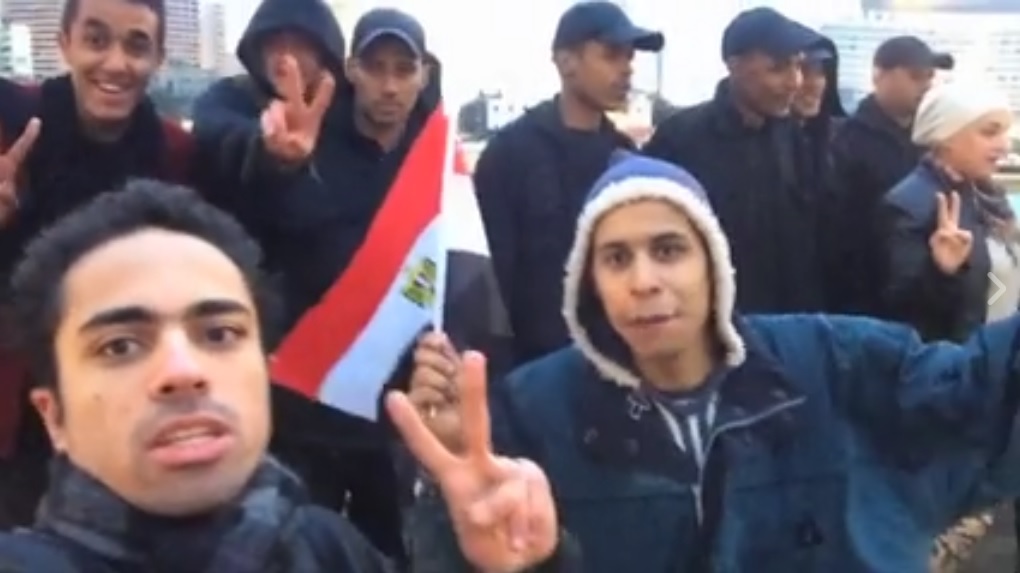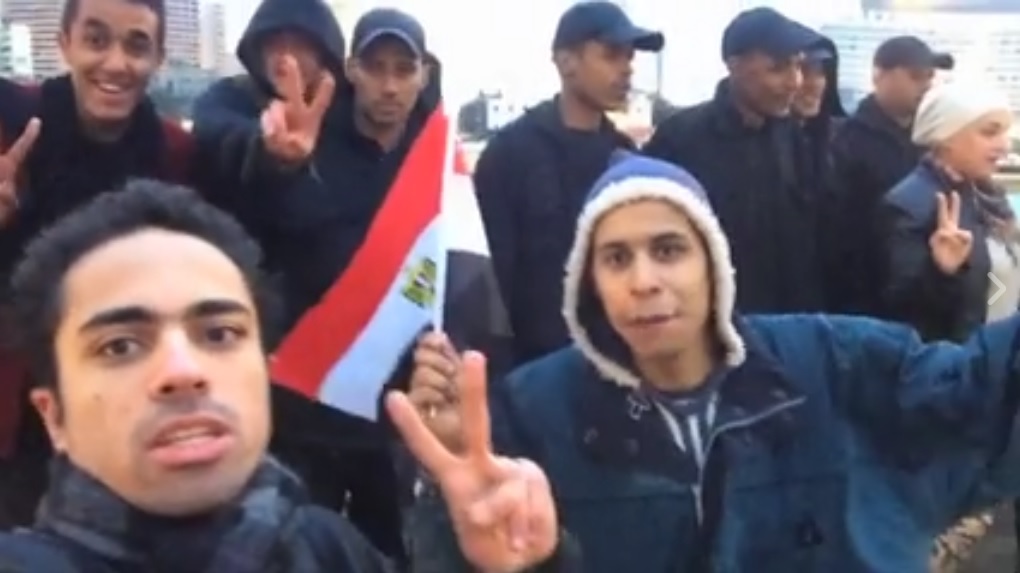 Shady Hussein, a correspondent on the comedy television show 'Abla Fahita', and Ahmed Malek face arrest amid calls for their arrest by the public after a video in which he 'pranked' police officers went viral.
While local news outlets such as Al-Masry Al-Youm and Youm7 reported that Hussein was arrested, family members and friends confirmed that neither Hussein nor Malek have been arrested. In statements to state-media Al-Ahram, the Cairo Security Directorate refuted reports that anyone has been arrested for the video. However, the prosecution has confirmed that an investigation into complaints has commenced.
The hashtag #Boycott_Abla_Fahita (#مقاطعه_برنامج_ابله_فاهيتا) quickly became trending on social media as the video's views multiplied, with many calling the 'prank' video demeaning, insulting and even abusive.
The video showed Hussein blowing up balloons from condoms and writing on them positive messages such as 'Long Live Egypt' to 'celebrate' the January 25 Revolution.
The 'condom balloons' were then handed to unsuspecting everyday police officers at Tahrir Square, the heart of Egypt's 2011 revolution.
"From a young Egyptian to the police on 25 January," said one of the 'condom balloons' that was handed to a police officer.
In the comments section, users quickly called for Hussein's arrest, with many stating that they had personally complained to the police about the video, which has 1 million views on Facebook.
According to local media reports, Hussein apologized for the video hours after it went viral, reported Al-Masry Al-Youm.
In a separate apology, Ahmed Malek, one of the video's creators' issued a public statement in which he regretted the video's content.
"I strongly apologize to every person who was hurt by this video, particularly the police," said Malek on his Facebook page.
Meanwhile, the producers of 'Abla Fahita' distanced themselves from Hussein and apologized for any offence caused to the police and members of the public. Abla Fahita is a puppet who regularly appeared on Egyptian television since 2010. The puppet's popularity peaked after being accused by one public complainant in 2014 for 'planning terrorist' acts through decoded messages in a Vodafone advertisement.
Separately, Egypt's Actors' Syndicate suspended actor Malek for the "insulting" video.
It remains unclear what charges Hussein and Malek could face for their video if they are arrested and whether 'Abla Fahita' will be impacted as an indirect consequence.
What did you think of the video? Let us know in the comments below.
---
Subscribe to our newsletter
---