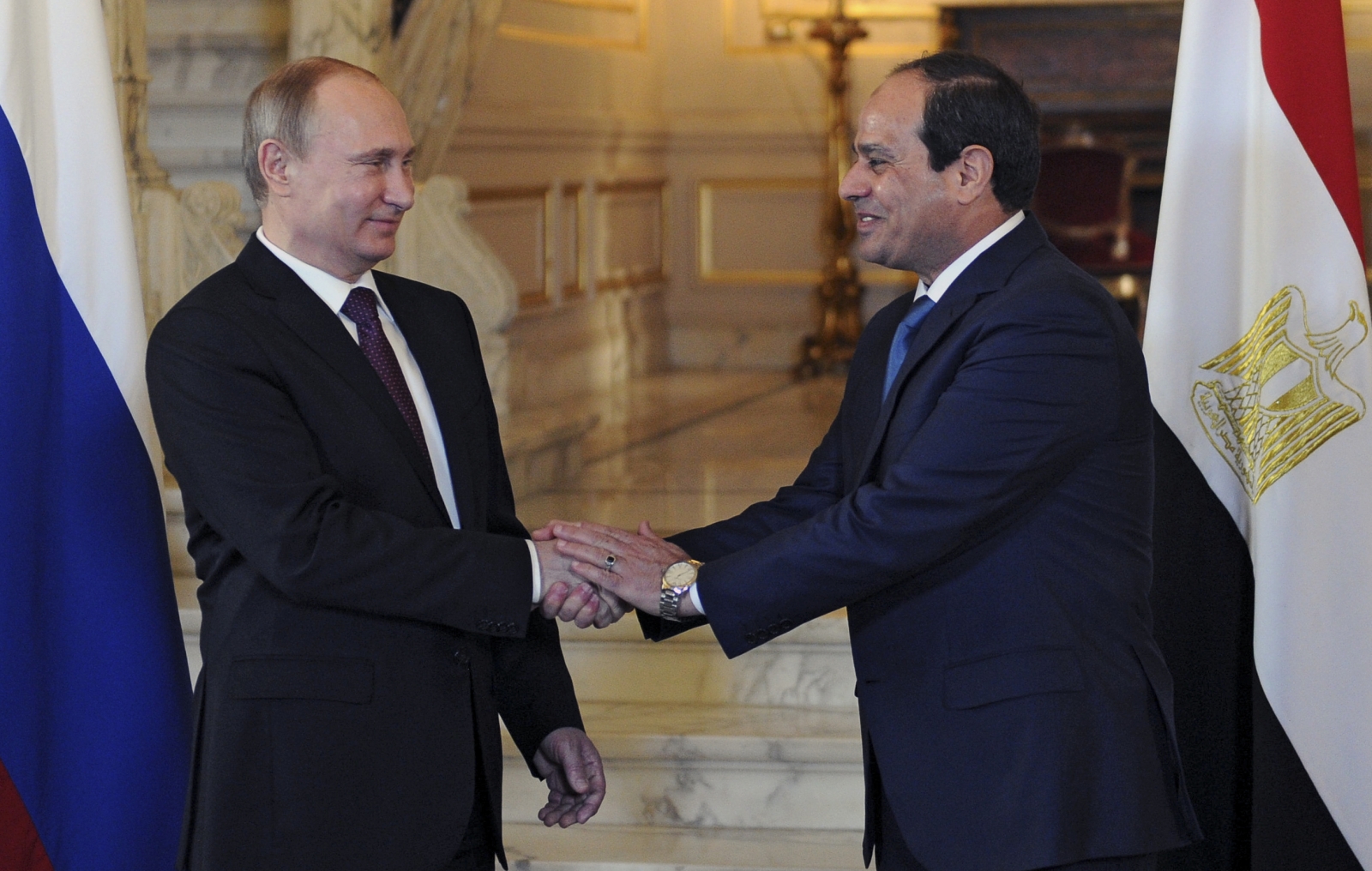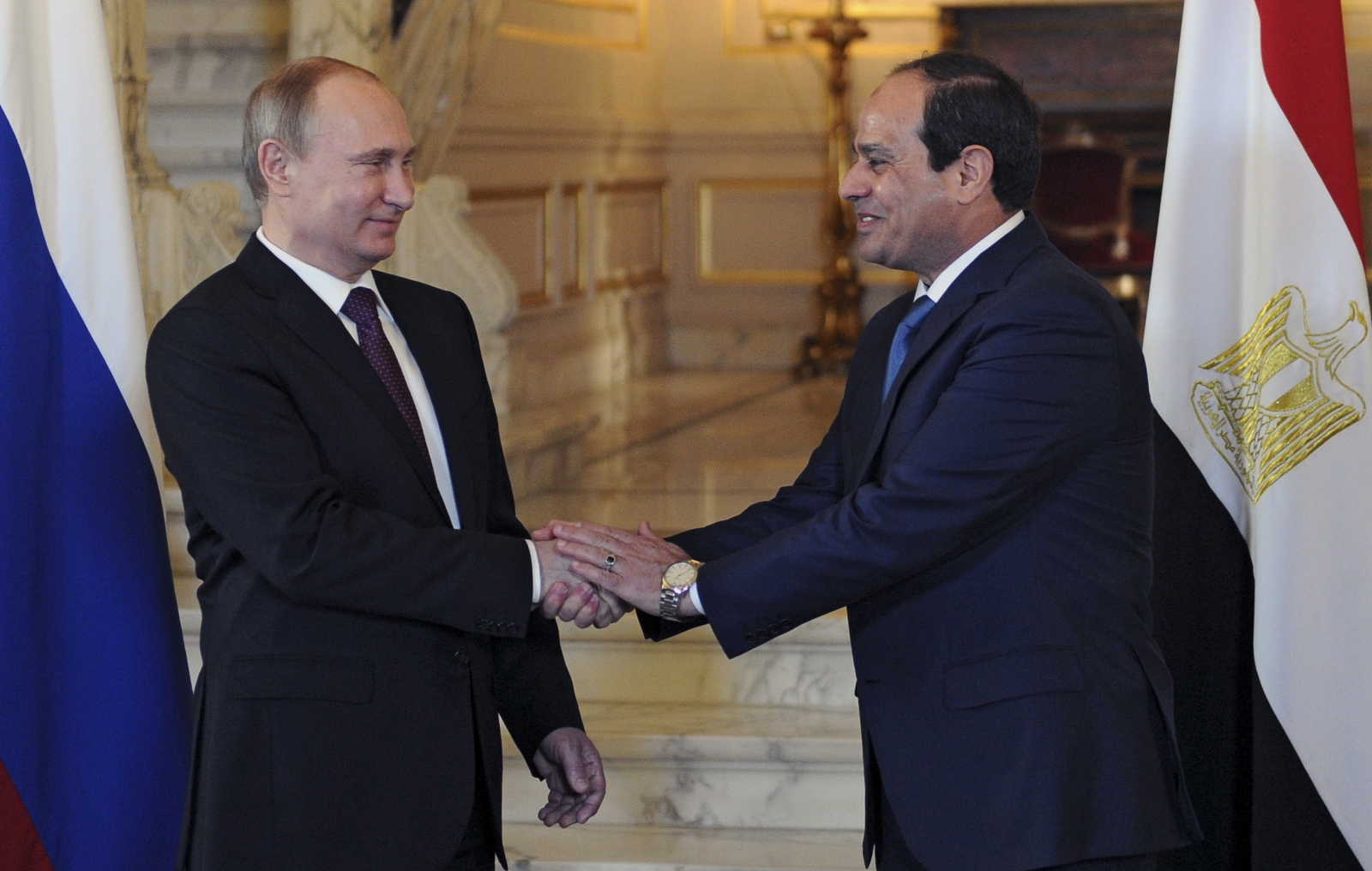 Egypt and Russia are expected to sign an array of agreements next week, including a deal to establish a Russian industrial zone in the Suez Canal area, the Egyptian Ministry of Trade and Industry stated on Sunday.
A Russian delegation headed by the Minister of Trade and Industry Denis Manturov is scheduled to meet its Egyptian counterpart on January 31 through February 2.
Representatives from 60 major companies interested in energy and transport infrastructure will be part of the Russian delegation.
"A number of protocols of understanding will be signed, the most important of which will be the signing of a protocol on the establishment of a Russian industrial zone in the Suez Canal area," the ministry statement read.
During the Russian visit to Egypt, several agreements are due to be signed, including a memorandum of understanding between the Russian Direct Investment Fund and several Egyptian commercial banks as part of the creation of an Egyptian investment fund worth USD 5 billion. A business forum is also scheduled to take place to provide the different parties with an opportunity to discuss ideas and further opportunities for cooperation.
With the participation of the Russian Direct Investment Fund and the United Arab Emirates, the fund is anticipated to "invest in the construction of subways, a railway line, a logistics center and a tourist hub," government-owned Russian news agency TASS reported.
Growing as two of Egypt's biggest economically backing countries, the UAE and the Russian Direct Investment Fund have shown interest in making joint investments in the construction of so-called grain elevators in Egypt, which can increase effectiveness in the agricultural process of harvesting.
Kirill Dmitriyev, the Fund's CEO, has said that Egypt is losing as much as 30 percent of grain due to poor harvesting infrastructure. "That is why the subject of grain elevators is very topical. It will help the agrarian sector to be more efficient," he said.
Dmitriyev added that the Fund is also investigating the possibilities to establish Russian car production in Egypt.
In 2014, Russian president Vladimir Putin and Egypt's Abdel Fattah al-Sisi agreed to create a Russian industrial zone in Egypt as part of the implementation of the New Suez Canal megaproject, which was initiated by president Sisi.
Since the July 2013 ouster of former president Mohamad Morsi by then-defense minister Sisi, Egypt and Russia have significantly increased cooperation in a number of fields.
It wasn't until 2014 that the two countries signed trade agreements worth USD 4.5 billion – an increase by 80 percent compared to 2013. Furthermore, the growing bilateral trade manifested in Egypt's reliance on Russia for a quarter of its wheat imports – which is a significant proportion considering that Egypt is the world's largest importer of wheat.
As part of Egypt's efforts to increase electricity generation – which for long has been a big problem – Putin and Sisi announced in 2015 Russian-Egyptian cooperation to build a nuclear power plant in Egypt, in addition to boosting natural gas trade between the countries.
On the military front, Egypt has recently sought to diversify its sources of military equipment and Russia has become one of the main partners in that endeavor.
Russian sales to Egypt of Mig-29 fighter jets, Molnya missile corvette, Tor and Buk surface-to-air missile launchers, Antey-2500 surface to air missile systems, and most recently 46 Ka-52K attack helicopters reflect the two countries' growing military cooperation.
Despite Egypt's economically shaky position and its continuous efforts to fight off terrorism internally and in neighboring countries, both countries consider the growing ties as mutually beneficial. On the one hand, Russia needs to secure its strategic position in the Middle East in the event of its ally Syria falling into rebel hands. And amid increasing international isolation over its involvement in the eastern Ukraine conflict the country needs powerful allies such as Egypt.
Meanwhile, as Egypt has been under increasing international pressure to improve its human rights situation since 2013, Russia has been silent on that issue – a position that Egypt welcomes.
---
Subscribe to our newsletter
---