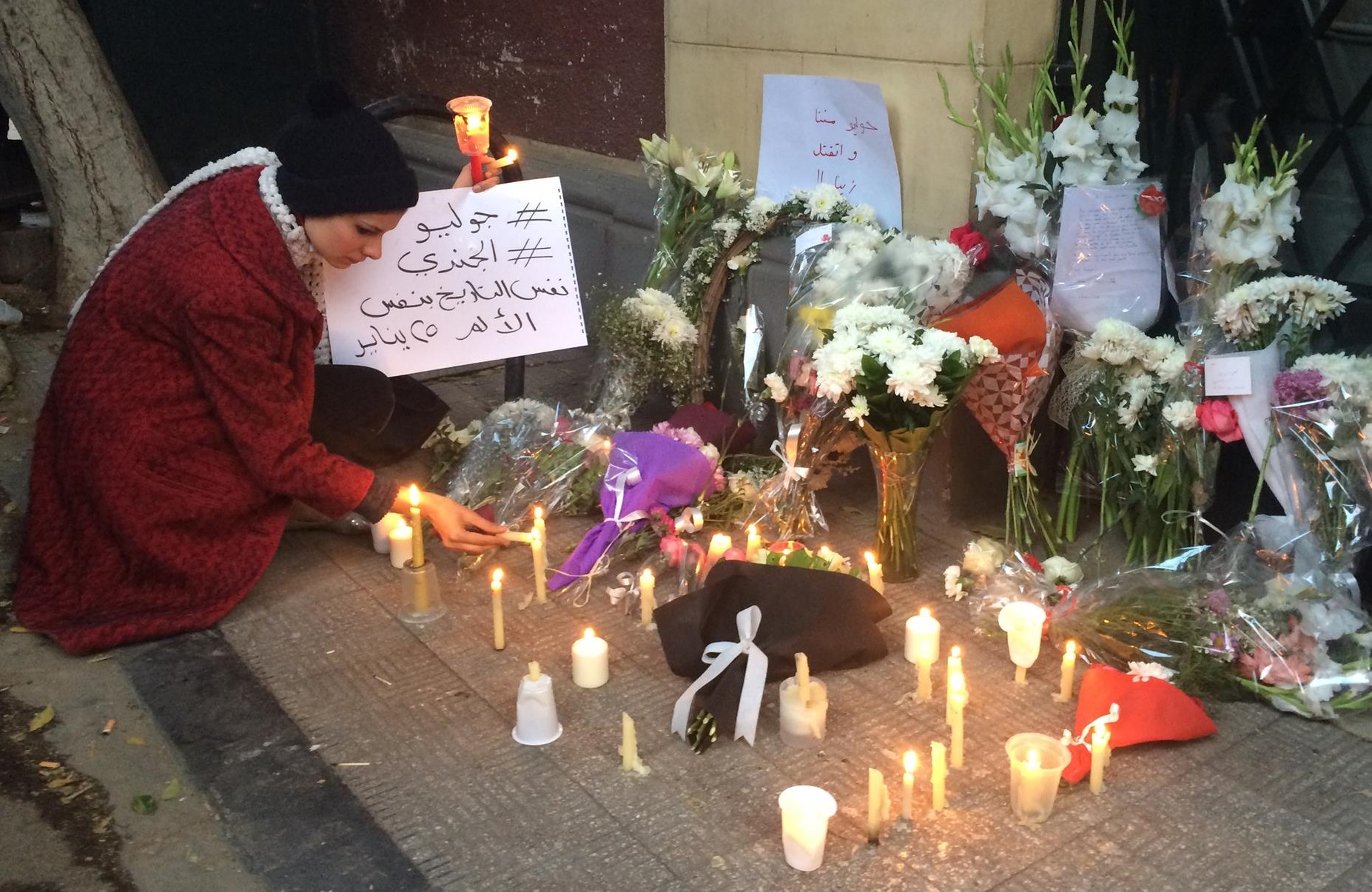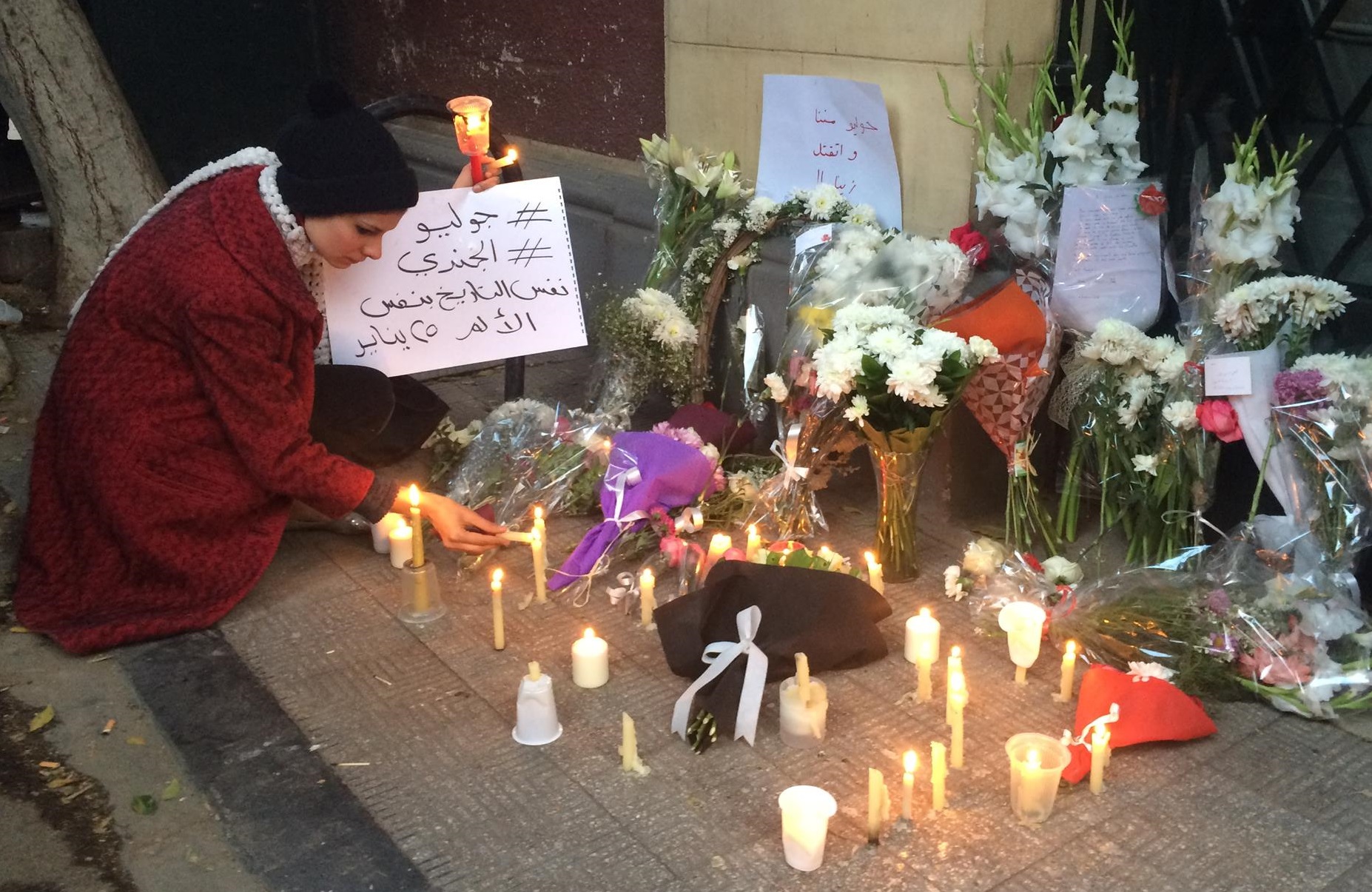 "He was enthusiastic, he was intelligent, he was warm and sensitive…he was tortured and murdered", were words Rabab El Mahdi, who supervised Giulio Regeni's PhD, used to commemorate the 28-year-old Italian.
Egyptians and foreigners gathered in front of the Italian embassy in Cairo on Sunday and laid flowers in memory of Regeni.
On the other side of the Nile, a silent "symbolic" demonstration was held "for all those who were kidnapped and tortured," as the organizing group, the Januarians, described it.
Regeni's body was found in a dump in 6 October City after around ten days of disappearance. Multiple stab wounds and cigarette burns were evident, indicating torture and a "slow death", according to Egyptian prosecutor Ahmed Nagy.
Egypt's Ambassador to Rome, Amr Mostafa Kamal Helmy, was summoned by Italy's Foreign Ministry to "urge a joint investigation" shortly after Regeni's death. The Egyptian Foreign Ministry has promised to cooperate with the Italians, with President Sisi also sending his condolences to his Italian counterpart.
Arriving in Cairo in September, Regini was carrying out field research regarding trade unions for his PhD at Cambridge University.
---
Subscribe to our newsletter
---