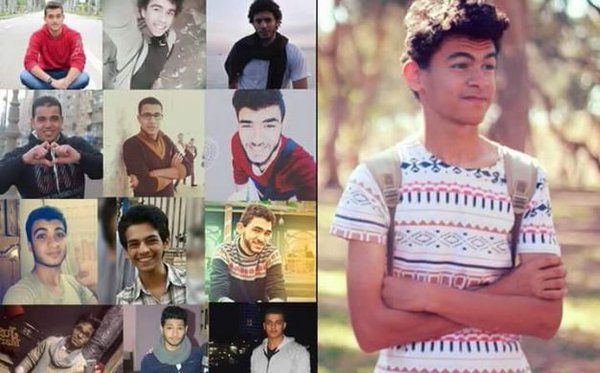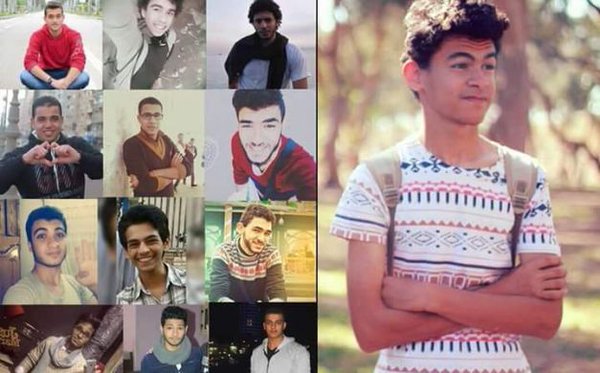 Following the arrest of at least 19 Alexandrian young men in their homes by security forces on 4 and 5 February and their transfer to unknown locations, the Egyptian Centre for Economic and Social Rights (ECESR) now claims they reappeared in Al-Montazah police station last Saturday.
While the police initially denied that the youths had been taken into custody, activist Mona Seif posted on Facebook pictures of 15 of them, as well as testimonies from their families. One such testimony claimed that security forces assaulted the men and when relatives asked where the police were taking them, they were told that their bodies could later be recovered from the morgue.
Following the youths' reappearance on 13 February, the prosecutor decided to detain them for 15 days pending investigations.
According to the ECESR statement, they were charged with belonging to an outlawed group, setting fire to ATMs, the Mandara police station and a car and a motorcycle belonging to the police, in addition to possessing fireworks and Molotov cocktails.
Although not confirmed as of yet, information has emerged from the families of the disappeared suggesting that they were subjected to torture while in custody. Some of them have been described as being in critical condition.
Abdallah al-Naggar, director of the Arab African Center for Human Rights, told Mada Masr that the abduction of the young men is part of an effort by state security to undermine a growing youth movement in Alexandria. He stressed that the men are neither affiliated
with any political forces nor involved in illegal activities of any sort.
"I wish I knew the reason why, because the law says after 24 hours the prosecutor should let us know if there is a case, but it's been seven days," said the father of 15-year-old abductee Anis Mohamed Naguib. "We've been to the police station, we've been to the prosecutor, we've been to the court and no one will tell us any information. I want there to be a case, with a number, so we can defend ourselves, but there is no law."
The lack of coverage in local media on the incident has highlighted the role alternative initiatives can play in giving attention to the phenomenon of enforced disappearances.
The Freedom for the Brave campaign is one such initiative that reported on the disappearance of the youths. One of the men they identified was Naguib, who was kidnapped by security forces from his home and beaten in front of his family in the street and subsequently taken into a police vehicle that drove away to an undisclosed location.
Security forces also reportedly abducted 20-year-old Abdel Rahman Moataz without giving formal charges.
"At 7 am on Thursday [February 4] police stormed the building. They kidnapped him and took him to an unknown location," Moataz's mother described the events. "We have been looking for him in a number of police stations but have not been able to find him. They took EGP 4000 and his S4 mobile phone, even though I told them he was my son. Please pray for my son."
Hundreds of cases of enforced disappearances were documented by rights groups in 2015. The Egyptian Commission for Rights and Freedoms registered 1411 cases during the first ten months of the year, with only 332 being resolved so far. According to the campaign Stop Enforced Disappearances, it documented 215 cases between August and September. A number of international organizations such as Human Rights Watch and Amnesty have on their part documented dozens of incidents and issued strong condemnations of the practice.
With a few exceptions, the interior ministry has denied that enforced disappearances occur in Egypt.
---
Subscribe to our newsletter
---