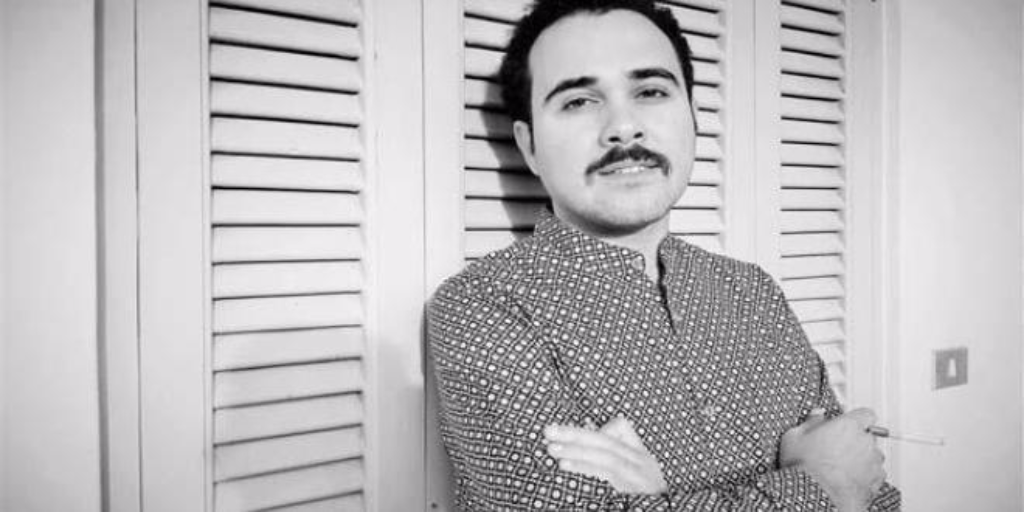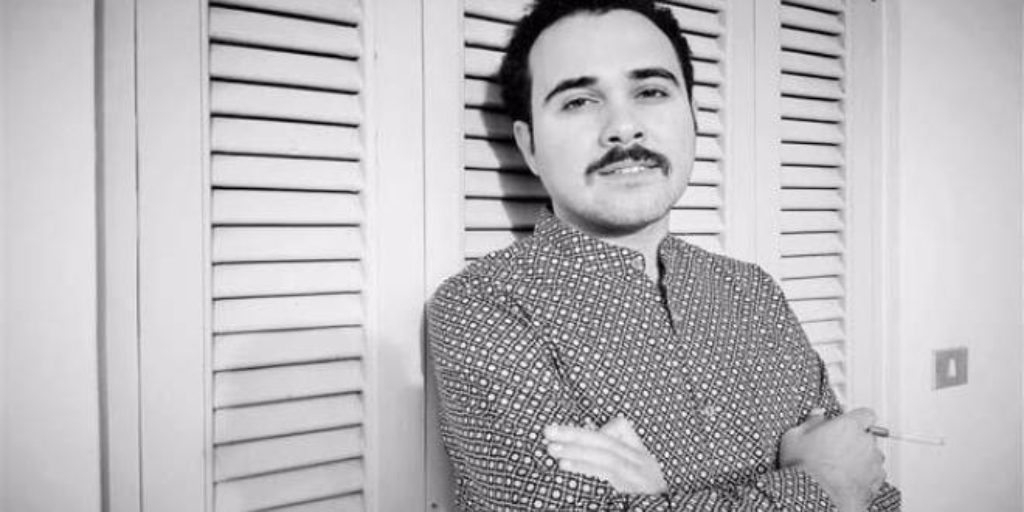 Egyptian writer and journalist Ahmed Naje was sentenced on Saturday to two years in prison on charges of "publishing obscene sexual content" in Akhbar Al Adab newspaper in November 2014.
The editor-in-chief of Akhbar Al Adab, Tarek Al-Taher, was also on trial and charged an EGP 10,000 fine. Al-Taher had previously alleged that he had not read through Naje's submission and published it after only reading the title.
Prosecutors said Naje published "written material containing lust," adding that he let his mind and pen be used for "malicious" purposes in "violation of the sanctity of public morals" and leading to temptation.
The content in question is a chapter from Naje's book, Istikhdam Al-Hayah (Use of Life). Set in Cairo, the novel tells the story of Bassam, a man lost inside a "spiderweb of emotional frustration and failure." Oscillating between the present, the past and the future, it explicitly describes sexual acts.
Many have turned to social media to express their solidarity with the imprisoned writer, using the hashtag #ضد_محاكمة_الخيال (against prosecuting the imagination).
I am currently with @anaje, as he is being processed immediately for his two years jail sentence #ضد_محاكمة_الخيال

— Ramy Yaacoub (@RamyYaacoub) February 20, 2016
سنتين حبس للروائي #احمد_ناجي
لم يتحرش/لم يرتشي/لم يسرق/لم يلفق/لم يعذب/لم يقتل
كتب فقط.كتب من الكتابة#ضد_محاكمة_الخيال#مصر

— Gameela Ismail (@GameelaIsmail) February 20, 2016

Translation: Two years in prison for novelist #Ahmed_Nagy. He did not harass/accept a bribe/steal/forge/torture/kill. He simply wrote. #Against_Prosecuting_The_Imagination #Egypt
قال فصل كتاب خدش حياء واحد قال…. دة مصر الرابعة عالميا فى مشاهدة المواقع الاباحية يا ولاد الهبلة #ضد_محاكمة_الخيال

— Dolce© (@DolcyEmara) February 20, 2016

Translation: You say a chapter from a book violates morals…Egypt is the fourth top visitor of pornographic websites worldwide #Against_Prosecuting_The_Imagination
Naje and Taher were previously acquitted in January but the verdict was appealed by the prosecution. However, Saturday's sentence may be appealed before the Court of Cassation.
Naje's prosecution is the latest in a string of trials against journalists and outspoken writers, causing local and international watchdogs to decry the "clampdown" on freedom of expression.
However, in an interview last September, Egyptian President Abdel Fattah El-Sisi asserted that Egypt's freedom of expression is at an all-time high and that media personalities and journalists cannot be barred from expressing their opinions.
---
Subscribe to our newsletter
---