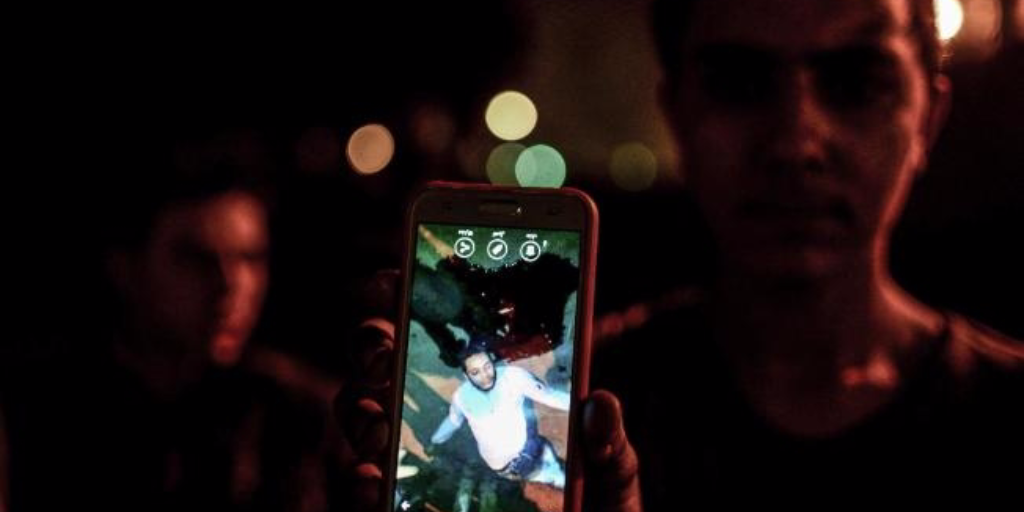 Egypt's highest prosecutor ordered putting a policeman accused of the high-profile killing of a civilian in the Cairo neighbourhood of al-Darb al-Ahmar on trial for murder charges, on Sunday.
The referral decision came quickly based on the policeman's confessions, police inquiries and eyewitness accounts, Hesham Hamdy from the south Cairo prosecution said in press remarks.
A young man, 24-year-old Mohamed Sayed, was shot dead on February 18 after a dispute between him and the policeman, an incident which has become nationwide topic and has sparked public anger at the police. Hundreds took to protest in Cairo's streets after the killing, in an expression of anger that has become rare in the past few years.
According to the interior ministry, the civilian and the policeman disagreed over the cost of loading goods onto the former's vehicle. A crowd gathered in support of the driver which "prompted the policeman to fire a round from the weapon that he was in charge of. It hit the other party, who died as result of the wound," the interior ministry said in a statement in the early hours of Friday.
The enraged crowd "assaulted" the policeman afterwards, the ministry said, leaving him with multiple wounds and fractures, and internal bleeding. The policeman was hospitalised.
On Friday, the policeman confessed to killing the driver and prosecutors ordered his detention for four days for investigation.
On the same day, President Abdel Fattah al-Sisi discussed the incident with Interior Minister Magdy Abdel Ghaffar.
Sisi ordered introducing legislations to control police performance on the street and to hold accountable any one who violates citizens' rights.
---
Subscribe to our newsletter
---