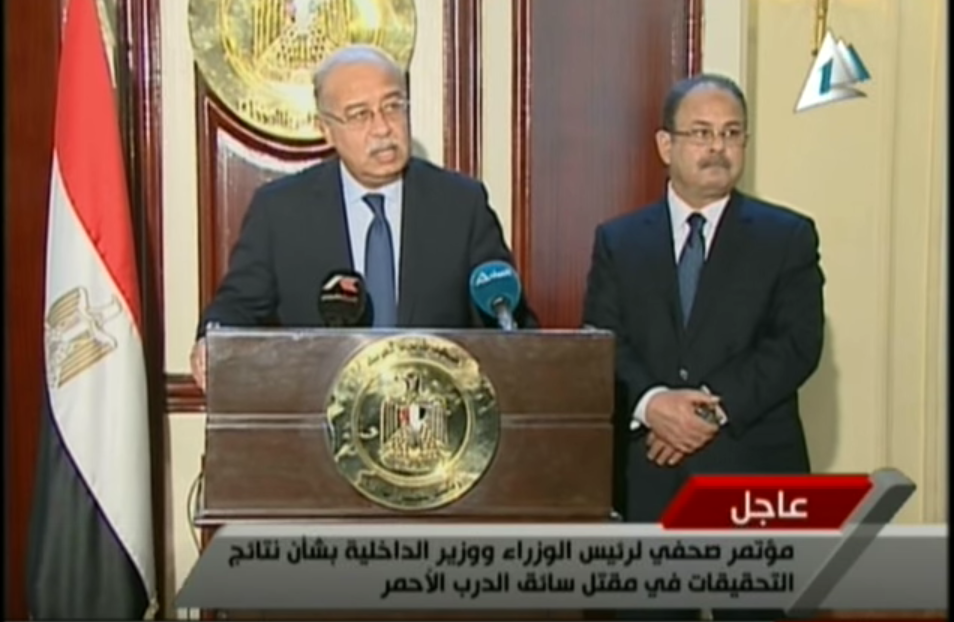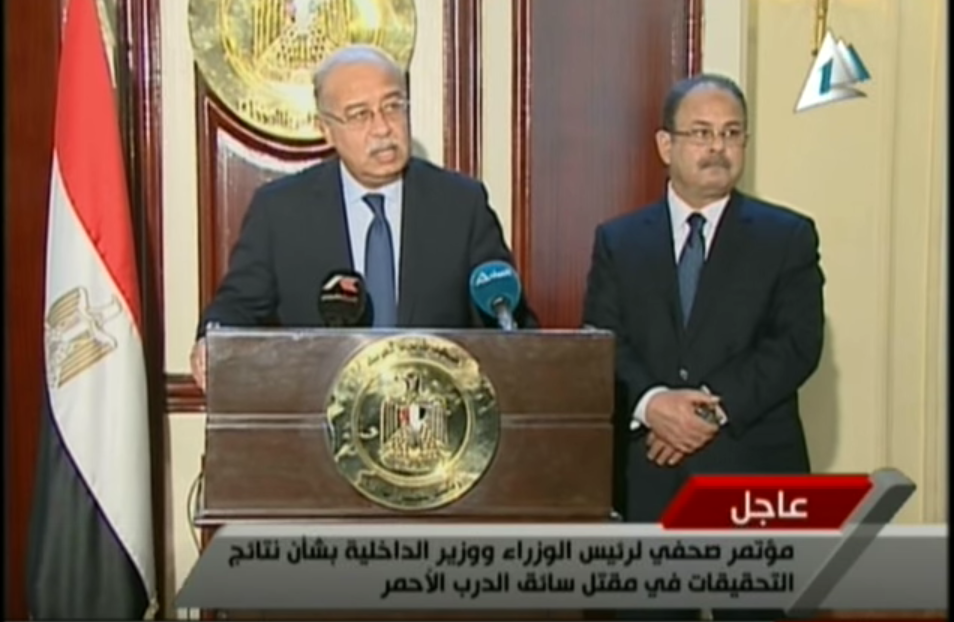 Egypt's government has vowed to reform the country's police force by enforcing new laws to curb its authority and regulate individual policemen's daily interactions with citizens, Prime Minister Sherif Ismail announced on Monday.
"Regarding the introduction of legislative reforms necessary to regulate the relationship between the police and citizens…we have agreed that these reforms will be prepared at the earliest chance," Ismail said at a joint press conference with Interior Minister Magdy Abdel Ghaffar.
According to Ismail, the reform bill will be drafted within two weeks and presented to the House of Representatives for approval.
He also said that any incidents of violations will not be met with complacency and that the police force is committed to upholding citizens' rights.
"If there are some assaults by some individuals, they are held accountable to [those actions] but it is important not to blame the entire apparatus for the actions of an individual," the premier added.
On his part, Abdel Ghaffar said that the Ministry of Interior will enhance its oversight of the police's interactions with civilians and will also improve the training of all policemen to "equip the apparatus [with the skills] necessary to face all challenges."
Abdel Ghaffar issued a public apology to all citizens harmed by a "negligible" percentage of Egypt's police force, maintaining that these violations are outliers and do not accurately represent the entirety of the police apparatus.
President Abdel Fattah Al-Sisi had met with Abdel Ghaffar on Saturday and ordered him to crack down on police abuse and propose a series of legislative changes to tackle "irresponsible acts by some members of the police force."
While some viewed Al-Sisi's orders as a positive step towards change, others, including television host Lamees El Hadidy, argue that the move is only a result of public pressure.
Ismail's announcement comes amid mounting public criticism of a series of assaults from policemen against civilians, including an attack on doctors at the Matareya Teaching Hospital earlier this month and another policeman allegedly slapping a woman on the Cairo metro after she refused to allow men on the women's-only carriage.
Most recently, an off-duty policeman shot and killed a 24-year-old lorry driver in Cairo's Al Darb Al Ahmar following a dispute over the driver's fare for transporting furniture for the policeman. The incident was met with widespread anger from citizens, leading to significant media attention.
Several detainees have also reportedly died while in police custody after being tortured or beaten to death, while other citizens – such as activist Shaimaa El Sabbagh – have met their demise outside police stations.
However, Egyptian authorities have largely dragged their feet in bringing perpetrators to justice; many imprisonment sentences against policemen for killing civilians being overturned.
Last week, a national security officer was acquitted of charges of torturing to death Sayed Bilal, who had been suspected of carrying out the bombing of the Two Saints Church in Alexandria on New Year's Eve 2010.
Earlier this month, a court reversed the 15-year jail sentence previously handed down to the policeman accused of killing Shaimaa El Sabbagh based on the policeman's lawyer claiming that El Sabbagh's death occurred under "exceptional circumstances."
Police brutality was perhaps the most prominent grievance that sparked the January 25, 2011 revolution, with the case of Alexandrian citizen Khaled Said, who was beat to death by plainclothes officers, bringing the issue of police brutality to the fore.
---
Subscribe to our newsletter
---