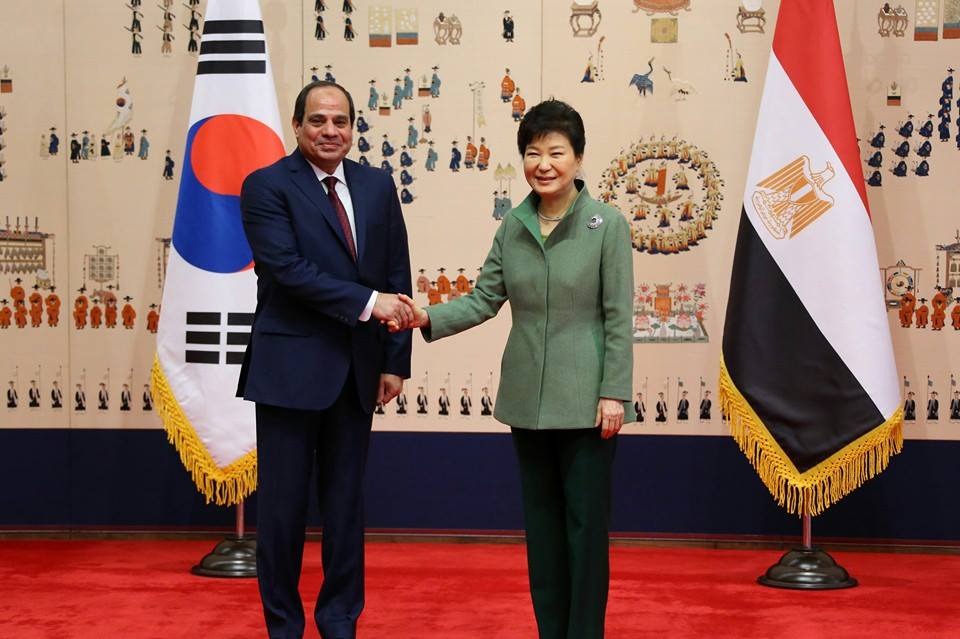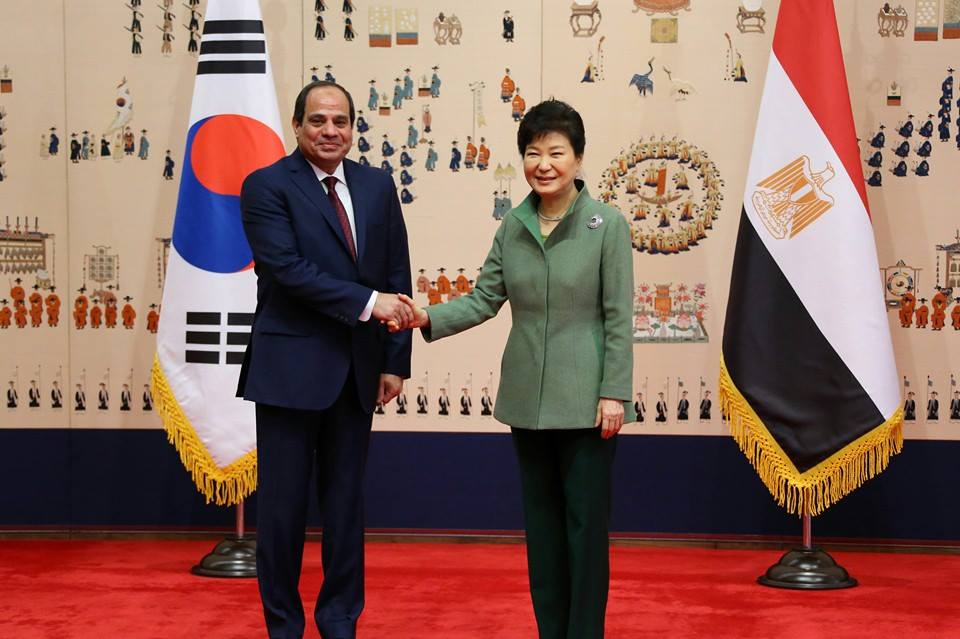 During his visit to Seoul, Egyptian President Abdel Fattah Al-Sisi joined his South Korean counterpart Park Geun-hye in signing nine agreements on joint cooperation in several fields that would see upgrades and developments in various sectors across Egypt, including the setting up of an Egyptian-South Korean technology university.
In statements to the media, President Sisi said that the South Korean experience "is a model to be followed" and he praised advancements in various fields.
The multi-billion dollar agreements included cooperation in the fields of higher education, justice, industry, trade, and railways, said the Presidency in a statement.
Hoping to tackle traffic woes and the fact that 10,000 people are killed on a yearly basis on Egypt's roads, Egypt and South Korea signed one agreement on upgrading traffic signals and another related to Egypt's road networks.
The leaders of the two countries also signed an agreement that would see an Egyptian-Korean higher institute for technology be established in Egypt. South Korea is known for its technological advancements, and some of the largest technology companies across the globe, such as Samsung, are South Korean.
The multi-billion dollar deals also includes investment and loans in solar energy and other renewable energy options, agreements to upgrade Egypt's railway system and a port in Alexandria, and other investment in development projects across the country.
Despite concerns of instability, President Sisi has insisted that Egypt is safe for business and investment by South Korean companies and has encouraged South Korean companies increase their investments in Egypt.
South Korea marks the last destination on President Sisi's Asian tour which also included Japan and Kazakhstan.
---
Subscribe to our newsletter
---