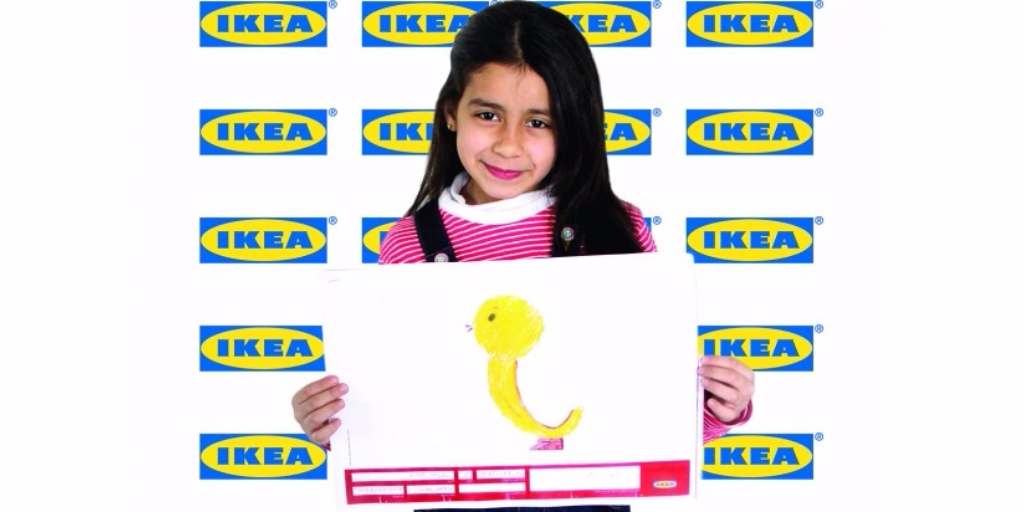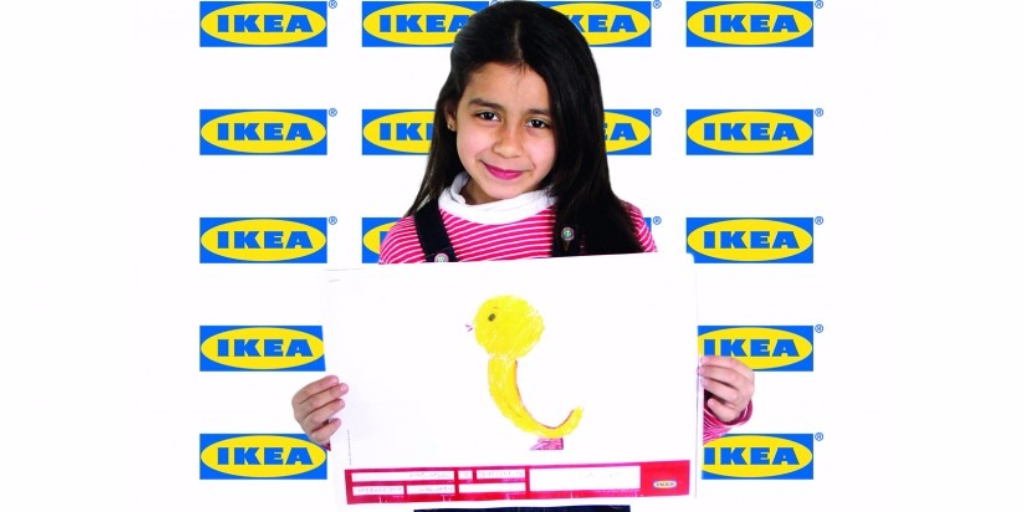 Eight-year-old Egyptian Salma El Nady landed in the top ten competitors of IKEA's global "good cause campaign," in which 55,000 children participated by drawing designs of their dream toy.
IKEA launched the drawing campaign in collaboration with UNICEF to encourage children from around the world to design their dream toy, help turn those designs into actual toys, and sell them in global stores under the motto "Children's right to play."
Salma, who claims that she hopes to one day become an interior designer, won the competition with a drawing of a little yellow bird, inspired by her love for ducks.
Salma's proud mother, Amany, seeks not only to develop her daughter's talent through drawing lessons and tutoring from talented artists, but also urges her to apply social responsibility: She explained to her daughter that money should go to good causes and that she should always share what she doesn't need with those who are less fortunate than her.
"Salma has always participated in drawing competitions and I have noticed her talent long ago when she was 4 years old when she came from a school trip from a local circus and started to develop a Marquette of what she saw in the circus that led to her being honored at school the other day," Amany told Egyptian Streets.
The competition took place in 2015 and gathered children whose ages ranged from 5 to 9 years old from various countries including Thailand, Spain, Hong Kong, Turkey, France, Finland, Canada, Czech Republic, Hong Kong, Indonesia.
IKEA aimed at bringing out the participating children's imagination and encouraging their sense of social responsibility. IKEA foundation will donate EUR 1 for every soft toy sold through the duration of the campaign towards children's educational projects through the support of UNICEF.
"There are several ways to inspire social responsibility in children; for example, as children imitate adults it is very important for caregivers to engage in such behaviors for children to learn. Another way is to work with schools to create a mindset that we should give back to the community, not only supporting financial needs for poorer areas, but also to help support their basic rights as children," Adosh Sharma, IKEA Egypt Country Manager, told Egyptian Streets.
Sharma added that there is nothing specific that Egyptian children need to learn except for the global understanding of ethics and responsibility that each child around the world should carry.
"These are very important values for the children to learn how to give back to the community and help those in need. If children were taught from early in their lives to appreciate the community and the environment they will grow to become better people, thus creating a better society for everyone," he added.
Even though this is the 13th round of the soft toys for education campaign, IKEA will continue to collaborate with UNICEF to save children and protect children's rights.
"We at IKEA feel that engaging children is the most rewarding experience for us. We have regular activities that are organized for children and will continue to do so this year, and there are other collaboration with UNICEF in which I am sure there are other projects that are on the horizon which will be launched soon," said Sharma.
The campaign has managed to support over 90 projects in 46 countries, where about 10 million children have benefited from the donations that were used to improve schools general stature including access to water, sanitation facilities, training teachers and providing school supplies.
---
Subscribe to our newsletter
---