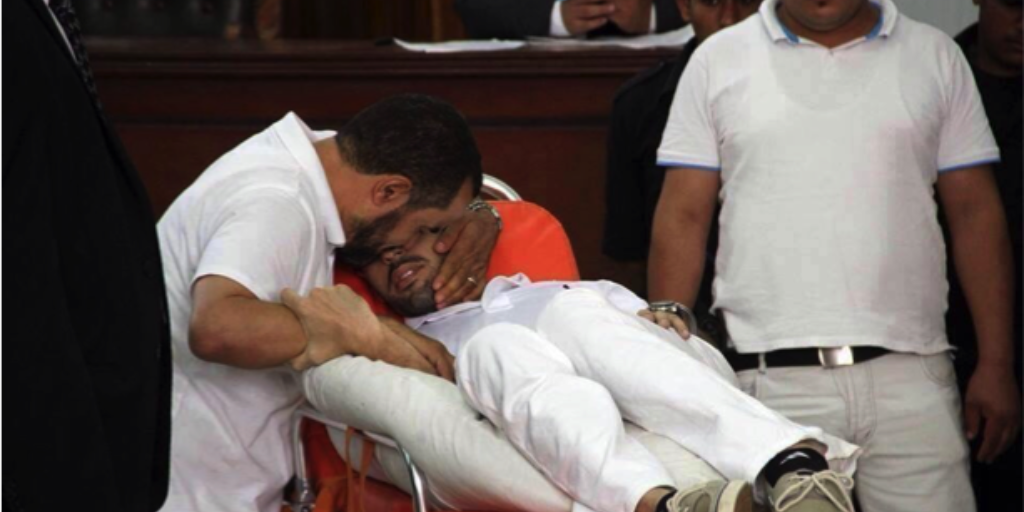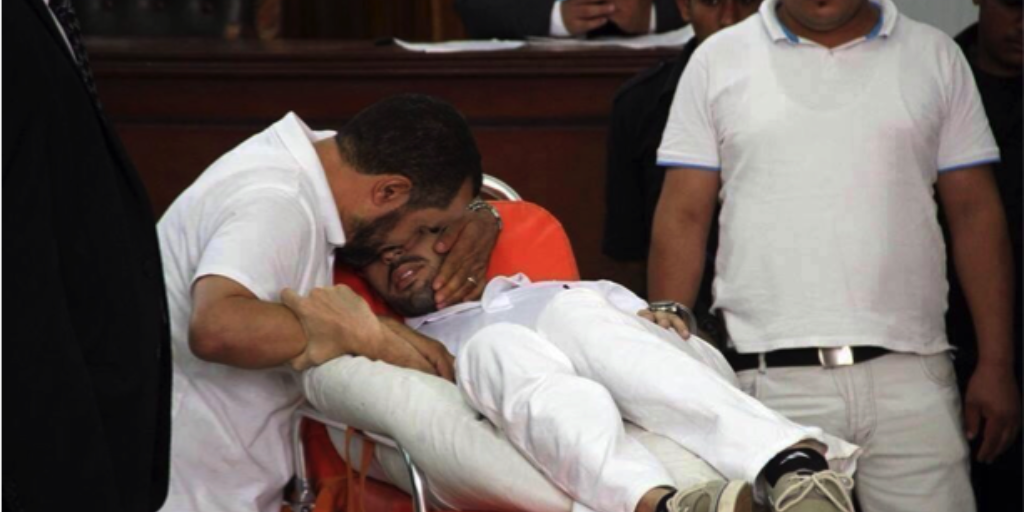 Amid heated conversations around Egypt about everything from a looming fiscal crisis to security apparatus abuses, former political prisoner Mohamed Soltan has refrained from personalizing the advocacy efforts for political prisoners in Egypt – until a few days ago, when he learned of troubling news of his father, who is being held in Akrab prison. Akrab is an infamous maximum security prison, which some have said is "worse than Guantanamo Bay" due to the torture and litany of abuses, including preventing access to adequate food, clothing and medications – allegedly taking place behind its walls. In a privately circulated letter, Mohamed reached out to friends, informing them of the development.
Egyptian Streets acquired an exclusive copy.
---
Dear Friends,
I am writing to share a troubling development involving my father, who remains a political prisoner in the infamous Akrab prison in Egypt for the third year. On Sunday March 13th, 2016, we received news of the latest attack on my father by security officers. We were told the officer beat him until he was almost unconscious, breaking his jaw and two teeth in the process. The officer threatened that this was only a hint of what's to come. Today he was denied the court's authorized attorney visit. It goes without saying that we are incredibly troubled, and personally I am stumped by the guilt I feel knowing that the Egyptian authorities are targeting him more heavily because of me, and the advocacy I have chosen to do since my release.
Having lived in these conditions for over 20 months, I can speak to the level of helplessness one feels after every torture session. I have done so both privately and publicly in hopes of bringing attention to the plight of many, my father amongst them. During my detainment my father was used against me as a weapon, pre-trial to confess to crimes I did not commit, during trial as a pressure point to break my hunger strike, and post sentencing state security used him as a means of torture by proxy to pressure me into giving up hope on the efforts that led to my release. Since my release my father has been on the receiving end of the Egyptian government's frustration with my choice to give voice to the voiceless.
Last August, I briefed Secretary Kerry and his advisors ahead of the Strategic dialogue with Egypt. In October, I testified in the European Parliament and briefed EU External service officials, and in November I testified before the Tom Lantos Commission on my horrendous experience in Egypt's dungeons. Immediately following the announcement of the hearing, my father disappeared from the prison he was in, only to resurface a month and a half later. In the first visit to him after resurfacing, my father told the family horror stories about the utter isolation he was placed in and the daily torture he endured. He recounted finding out about the hearing when he was told explicitly that the increased cruelty he was suffering then was a result of my "treason in Congress." My father still had torture scars and wounds on his body that he showed the family behind two layers of wire mesh in the three minute visits he gets once a month.
For those of you who don't know my father, Dr. Salah Soltan, he is an academic, and author of over 60 books and a renowned Islamic Jurisprudence scholar. He was appointed Deputy Minister of Endowment late 2012. He was arrested September 23rd, 2013, and sentenced to death by Egypt's highly politicized judiciary a year and a half later.
This incident and future ones will continue to test my resolve, but it will not shake my commitment to advocating on behalf of thousands of innocent political prisoners facing systematic abuse. It is for that reason that I ask you as friends to assist me in bringing this to light in your respective domains. The conditions in Egypt have deteriorated to a point where it seems appropriate to advocate for imposing impartial oversight of the Akrab prison and others, so that at least the conditions of the unjust detainment are semi-humane. No one should ever be held in such conditions in the first place, and we should make sure of that. I hope that your compassion has not fatigued, you have stood by me and many others before and it has yielded results, and the thousands languishing in prisons still have faith that you have the power to do the same for them. I, too, share their belief.
If there is anything I can do, any information I can provide, please let me know.
Gratefully,
Mohamed Soltan
---
Subscribe to our newsletter
---