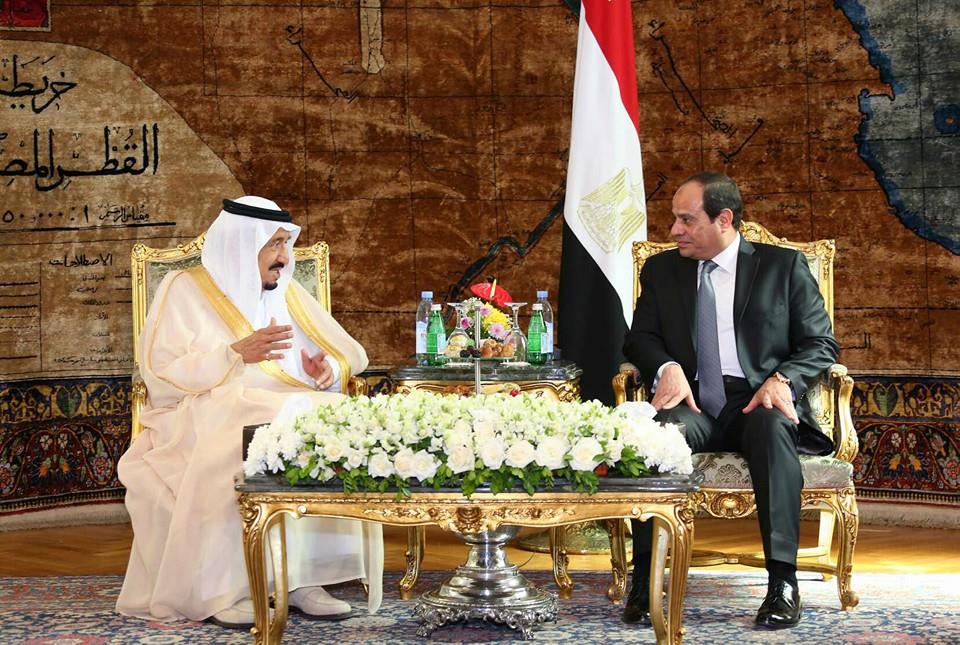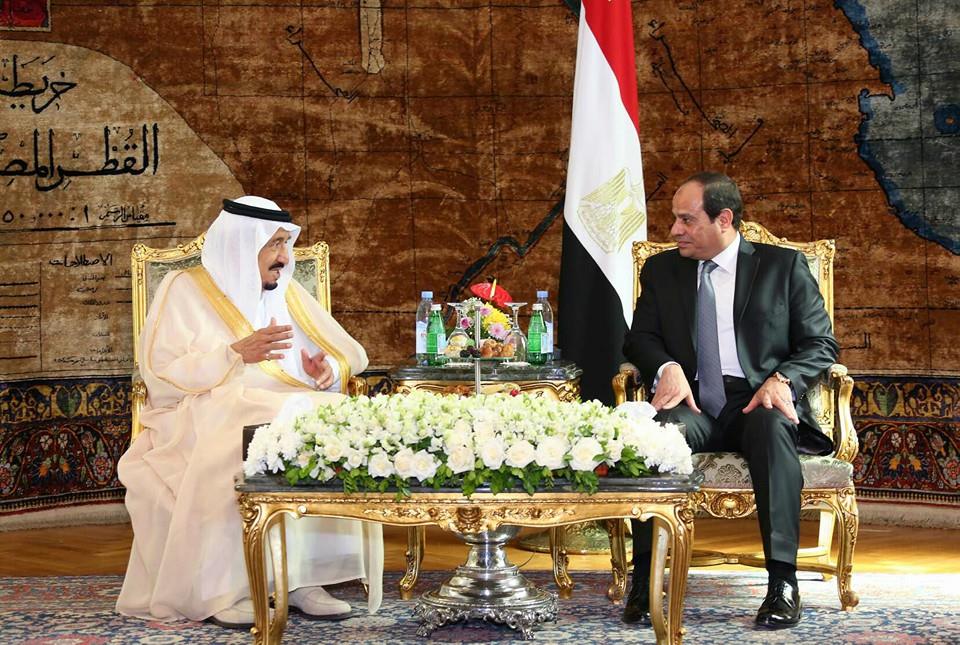 Egypt and Saudi Arabia signed an agreement outlining the two countries' maritime borders, placing the disputed islands of Sanafir and Tiran within the kingdom's territory, the Egyptian Cabinet announced on Saturday.
"This accomplishment comes after hard work that lasted a long six years, during which time 11 rounds of meetings were held with the maritime delimitation committee between [Saudi Arabia and Egypt]," a statement from the Cabinet reads.
The statement went on to say that the delimitation of the maritime borders relied on a 1990 presidential decree outlining Egypt's basis of outlining territorial seas, which Egypt notified the United Nations of in May of 1990, in addition to discussions between Egypt and Saudi Arabia during the same year and Saudi Arabia's basis of outlining territorial seas.
Using "the most modern scientific methods," the committee came to the conclusion that the islands of Sanafir and Tiran are within Saudi Arabia's maritime territory.
The agreement will allow the two countries to benefit from what each island provides in "wealth and resources" that will be economically beneficial.
The bilateral agreement will be presented to Egypt's House of Representatives, which will discuss its contents and issue a decision as to whether to ratify the agreement, as per legal requirements.
The two islands, located in the Red Sea to the east of the Sinai Peninsula and the west of the Arabian Peninsula, have previously been administered by Egypt but Saudi Arabia has also laid claim to them.
In 1949, Saudi Arabia allowed Egypt to occupy the two islands "for defense purposes" following the establishment of the Israeli state. Egypt proceeded to block passage through the Strait of Tiran, Israel's only maritime passage from the Gulf of Aqaba to the Red Sea.
Tiran Island was captured by Israel during the Six-Day War of 1967 and remained under Israeli control until 1982.
The new maritime agreement between Egypt and Saudi Arabia comes during King Salman's five-day visit to Egypt. Since his arrival, the Saudi monarch has announced the building of a bridge between the kingdom and Egypt over the Red Sea, pledged billions of dollars in various loans and development agreements, and met with Egypt's Pope Tawadros II and the Grand Imam of Al-Azhar.
Egyptian President Abdel Fattah Al-Sisi also announced that the Saudi-Egyptian bridge will be named after King Salman and awarded him with the "Order of the Nile," Egypt's highest state honor.
---
Subscribe to our newsletter
---