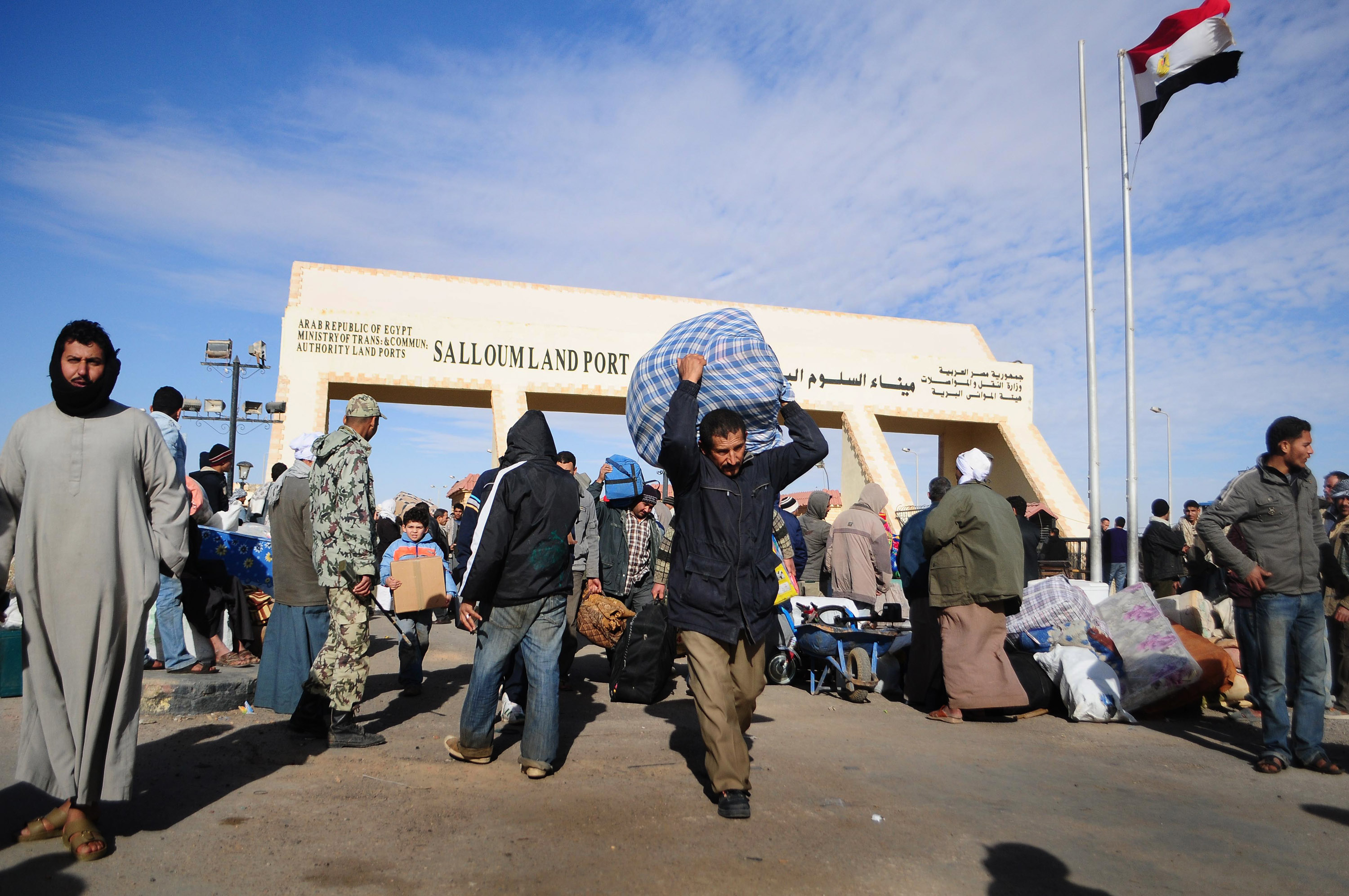 Between 12 and 16 Egyptian citizens have been killed in clashes with human traffickers in the Libyan town of Bani Walid, Egypt's Foreign Ministry confirmed on Wednesday.
Spokesman Ahmed Abu Zeid said in a statement that the Egyptian "illegal immigrants" had been killed by members of a trafficking ring whose identities are still unknown.
Egyptian authorities are communicating with their Libyan counterparts to determine the circumstances of the incident and repatriate the bodies to Egypt.
Speaking to Reuters, a local Libyan official said a fight erupted between the Egyptians and Libyans due to a money dispute. According to the source, a group of Egyptians had killed a number of traffickers and had then driven away with their bodies. They were later arrested at a security checkpoint and taken to a police station, where another smuggler from the same smuggling ring open fire on them for revenge.
The United Nations said on Wednesday that three Libyan and 12 Egyptian nationals were killed on 26 and 27 April.
"I strongly deplore these terrible killings and call on those with authority on the ground in Bani Walid to ensure that the incidents are investigated and to prevent any further killings" said Martin Kobler, Special Representative of the Secretary-General and head of the United Nations Support Mission in Libya (UNSMIL).
Libya has become a major conduit for hundreds of thousands of migrants seeking to make their way to Europe with the help of large networks of people smugglers who exploit the security vacuum that erupted following the 2011 uprising-turned-civil war that toppled Libyan autocrat Moammar Gaddafi.
---
Subscribe to our newsletter
---