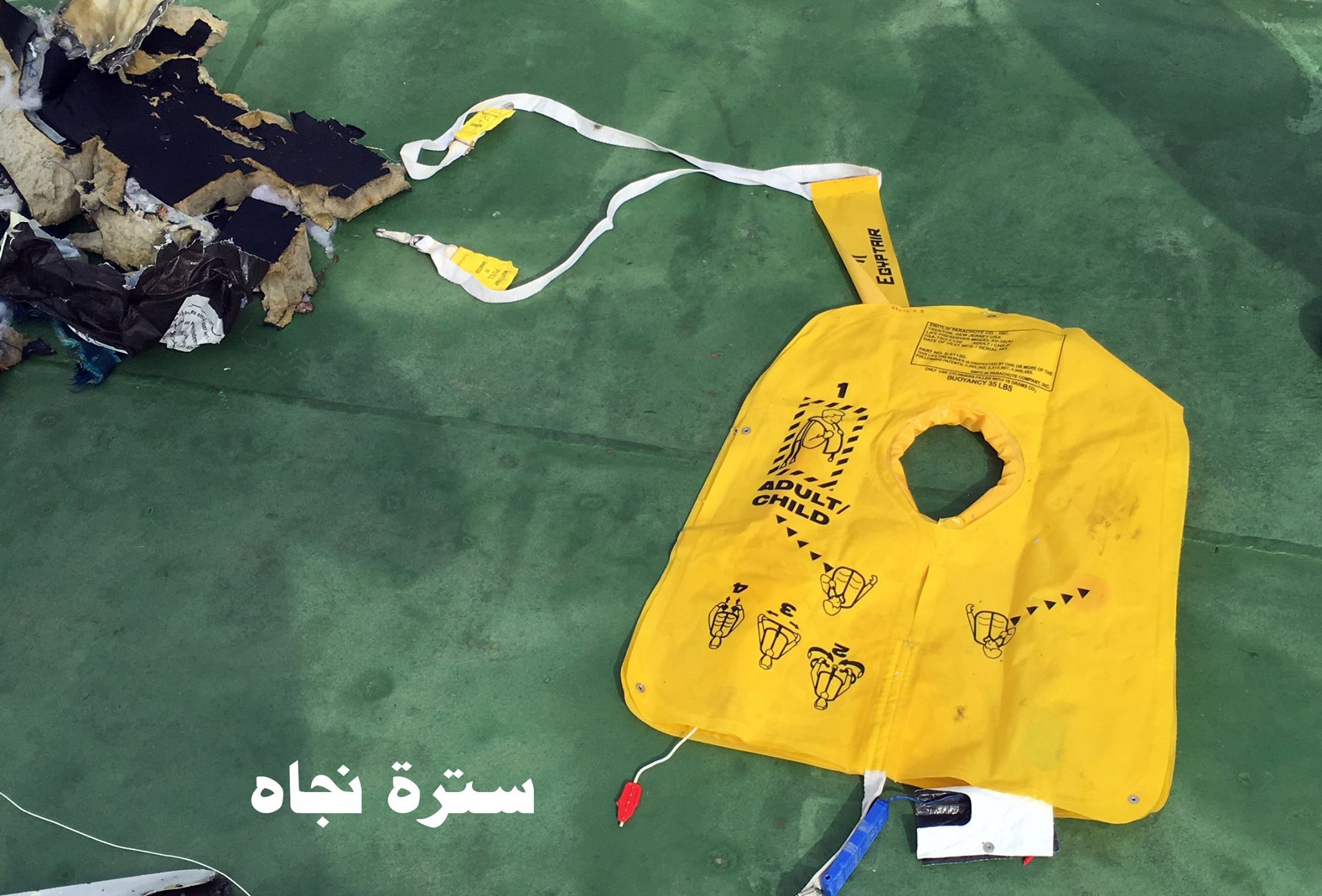 In an English statement reacting to the crash of EgyptAir flight MS804, the Muslim Brotherhood said the Egyptian government was to blame.
"Traitors who betrayed, hijacked and steered the homeland to suit their own whims and desires, allowing corruption, fires and disasters to devastate the homeland, will not be moved by the loss of human lives," stated the Muslim Brotherhood, adding that the government "cannot possibly care to protect the lives of a passenger plane."
Re: plane crash, MB blasts gov for "slump[ing] under the feet of the Zionists," offers condolences in 5th paragraph: https://t.co/GRGVfyRWNC

— Eric Trager (@EricTrager18) May 21, 2016
"The repeated Egypt Air aircraft disasters, with the loss of security at Egyptian airports, fuel an international scandal bound to cause more tourists to stay away from Egypt, which is a great loss for the Egyptian economy already weakened by failing coup regime maneuvers."
بيان الاخوان عن حادث الطائرة يخلي الواحد عايز يرجع في وشهم. فكرني ببيانهم بعد مذبحة ماسبيرو. قمة في الخسة.

— The Big Pharaoh (@TheBigPharaoh) May 21, 2016
MB statement on crash, like Trump's tweet, seeks out blame that can't be corroborated w/ what little info we have https://t.co/9VV9HbBw7l

— Basil El-Dabh (@basildabh) May 21, 2016

Ending the statement, the Muslim Brotherhood extends its condolences to the families of all passengers of the airplane, but emphasized that Egypt will continue to face tragedies.
"[A]s long as this treacherous coup remains, Egypt will be vulnerable to further disasters, isolation and loss," said the Muslim Brotherhood.
"There is no escape for Egypt unless all the people close ranks and unite to bring down the traitorous coup regime, and eliminate the scourge of its putsch, in order to preserve what remains of Egypt's present, and achieve a better future."
@basildabh I'm trying to ignore the base cynicism of it. But it's truly cheap.

— HA Hellyer د. إتش (@hahellyer) May 21, 2016
So cheap! #MB #EgyptAir https://t.co/9WAJ0afCkQ

— Nervana Mahmoud (@Nervana_1) May 21, 2016
It remains unclear whether this is intended as a threat by the Muslim Brotherhood, which is banned in Egypt after being declared a terrorist organization months after the ouster of former President Mohammed Morsi in July 2013.
Reacting on social media, Egyptians slammed the Muslim Brotherhood's statement as "irresponsible" and "disgusting".
EgyptAir flight MS804 was carrying 66 passengers from 12 different countries when it crashed moments after entering Egyptian airspace on Thursday. Debris was located on Friday, with the Egyptian military releasing photographs and videos of some of the debris it had managed to salvage.
For a summary of events, click here.
---
Subscribe to our newsletter
---