Volunteers serving food at the charitable iftar. Credit: Asmaa Gamal
Content by Egyptian Streets, Photos by Asmaa Gamal for Daily News Egypt
In yet another show of unity, the Kasr El-Dobara Evangelical Church, located near Tahrir Square, hosted its traditional charitable iftar for fasting Muslims in Egypt.
The charitable iftar, known in Arabic as Mawaad El Rahman, is held by the Church every Ramadan as a reminder of the unity and respect between Christians and Muslims.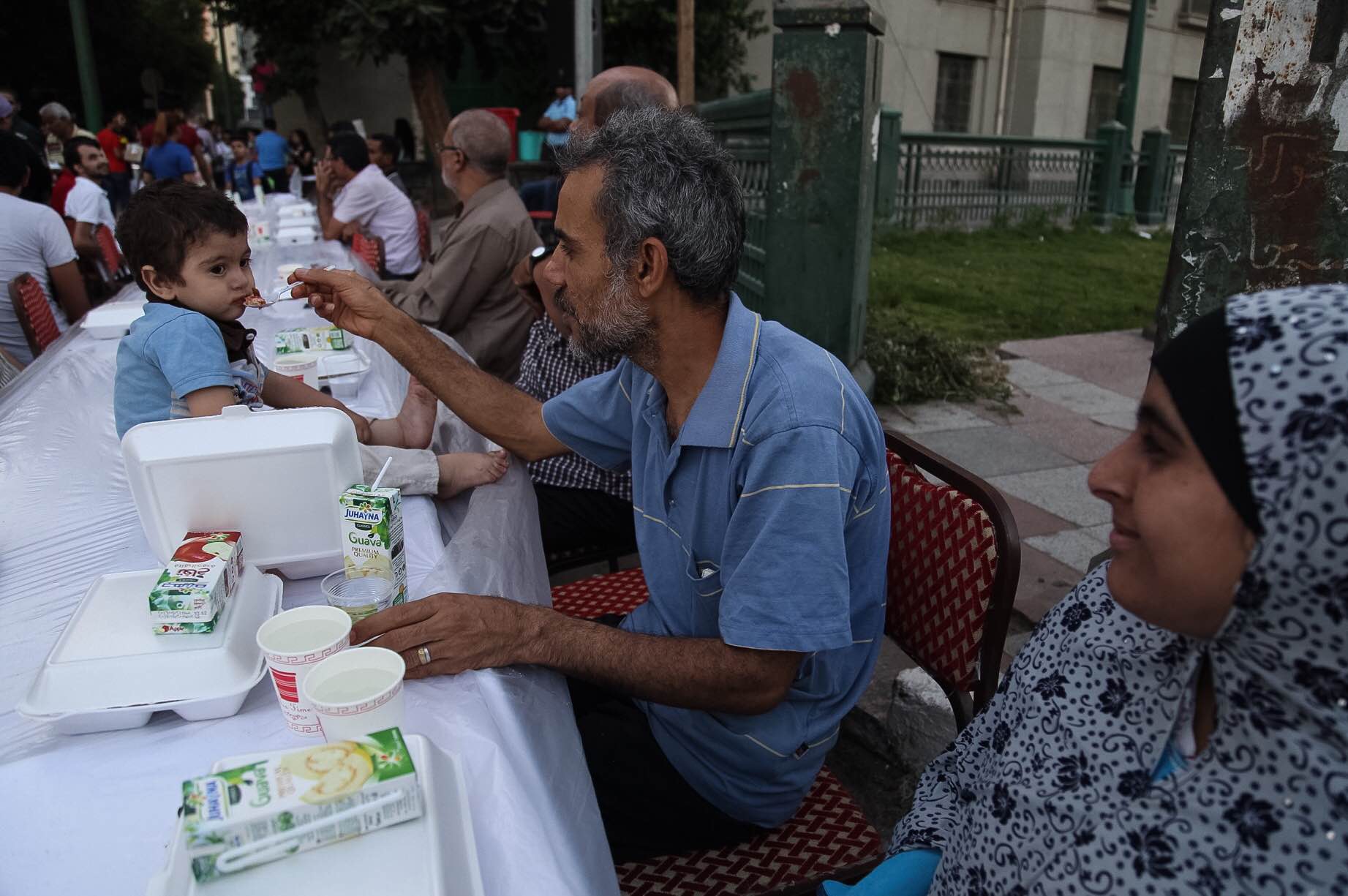 The iftar comes at a time despite recent sectarian violence in Minya that resulted in a Coptic Christian senior woman being stripped and dragged along the streets after her son was accused of having a romantic affair with a Muslim woman. The violence saw national condemnations, with the Egyptian President vowing punishment for those responsible.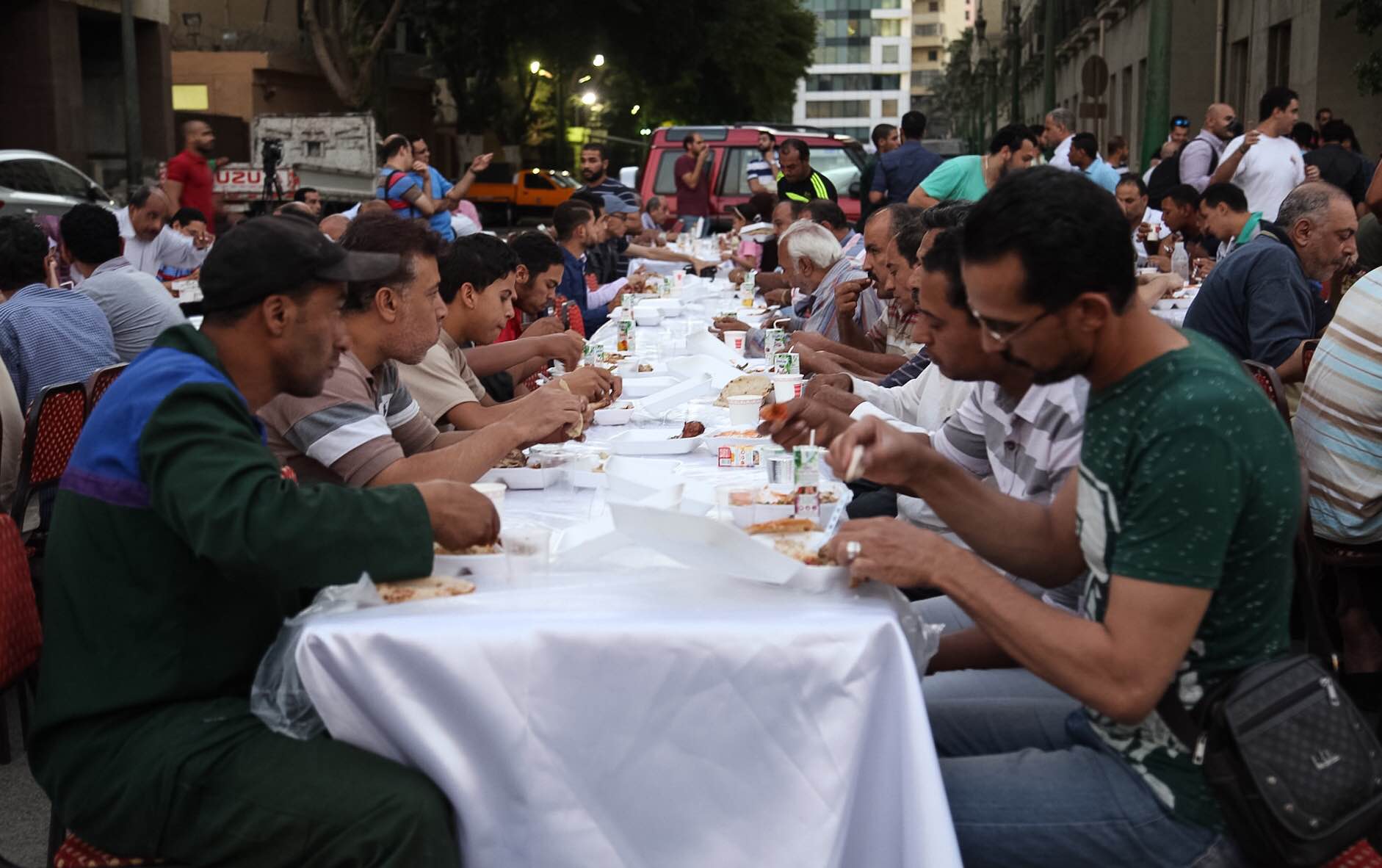 Nevertheless, the Church decided to continue its tradition of holding the Mawaad El Rahman during Ramadan.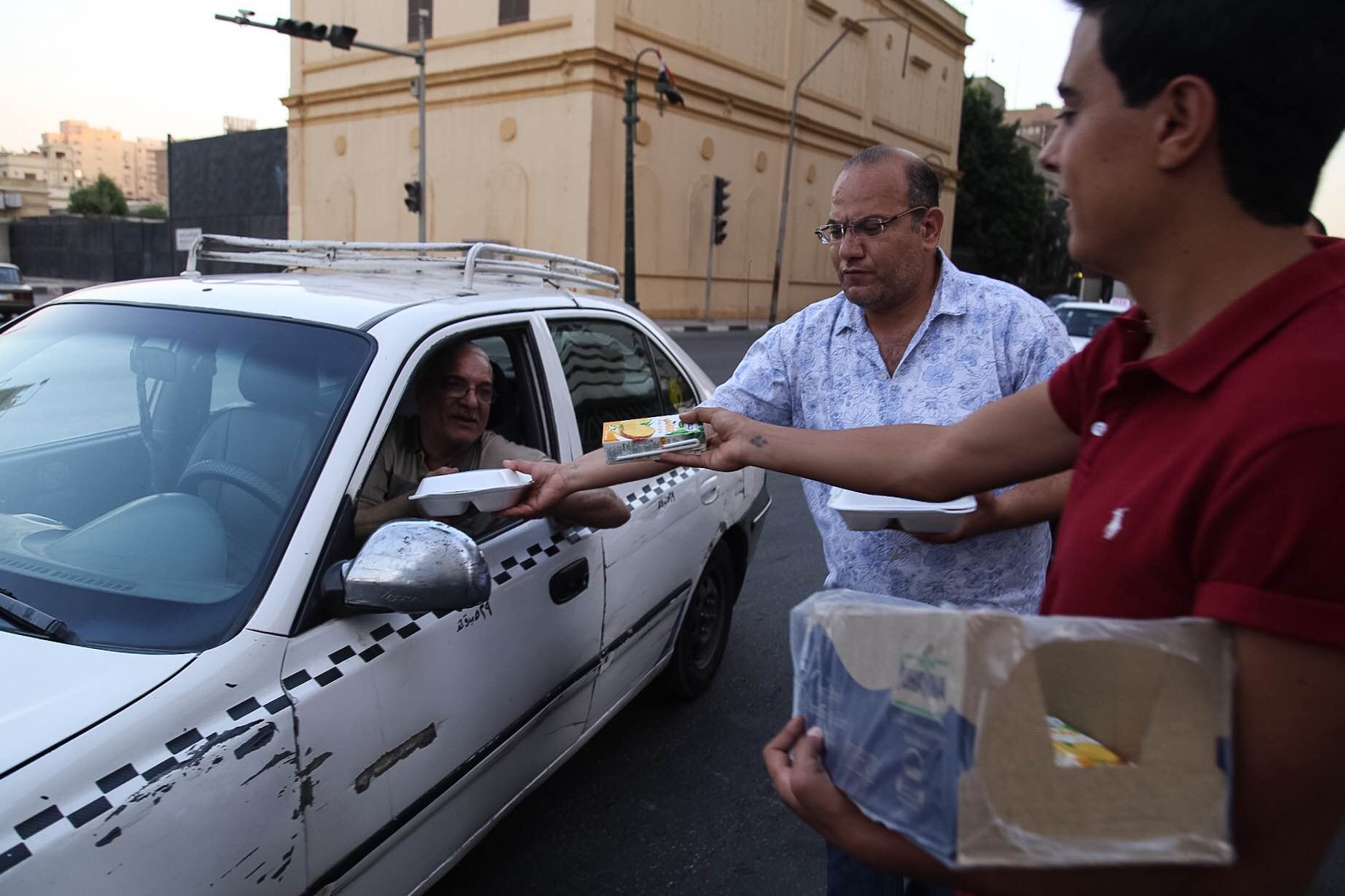 Mawaad El Rahman is an annual charity tradition, in which food is offered for free on the streets at the time of Iftar, the time of breaking the fast. It is usually offered to poor people who cannot afford food and those who are on the streets at the time of Iftar.