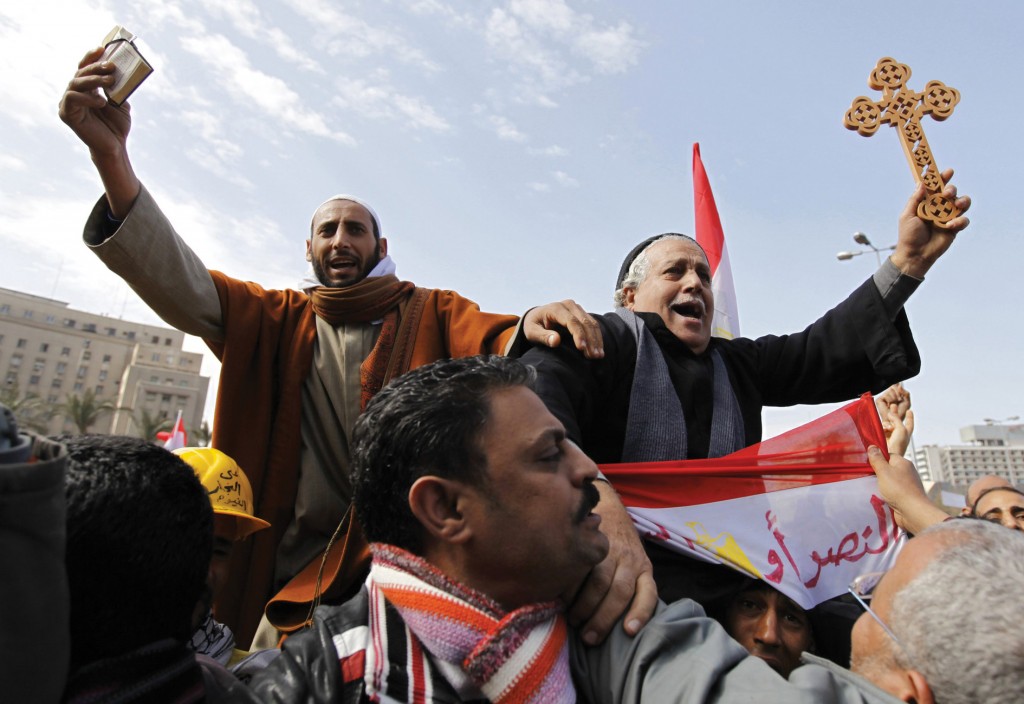 In a new address related to the stripping and beating of a Coptic Christian woman in the Egyptian town of Minya during sectarian violence, Egyptian President Abdel Fattah Al-Sisi vowed that all those responsible for the recent assault on "an Egyptian woman" will be punished.
Referring to the Coptic Christian victim of last week's attack, Egyptian President Sisi said he called her an "Egyptian woman" because "we are all the same and we have equal rights and duties."
During his speech, the President also said that the attack was "deplorable" and promised to punish all those responsible "no matter how many there are", reported Aswat Masriya.
The attack saw hundreds of people attack the woman and set fire to a number of homes following rumours that her son, a Christian, was involved in a romantic affair with a Muslim woman, something that is frowned upon across the country.
So far, at least 11 people have been arrested in relation to the attack, with Egypt's Prime Minister promising that the search for others wanted in the attack will continue.
Following the attack, the Coptic Church demanded that authorities take swift action to ensure justice and the application of the law.
Egypt's highest Sunni Islamic authority, Al-Azhar, also condemned the attack and said it was unacceptable and un-Islamic. Al Azhar said it would send a delegation to Minya to ease tensions and urge unity.
While there are no official figures, Pope Tawadros II said earlier this month that Coptic Christians make up approximately 16 percent of Egypt's population, with 15 million Copts in Egypt.