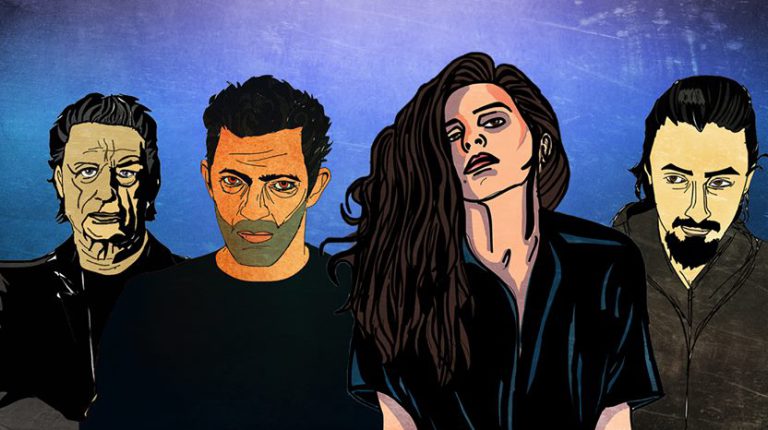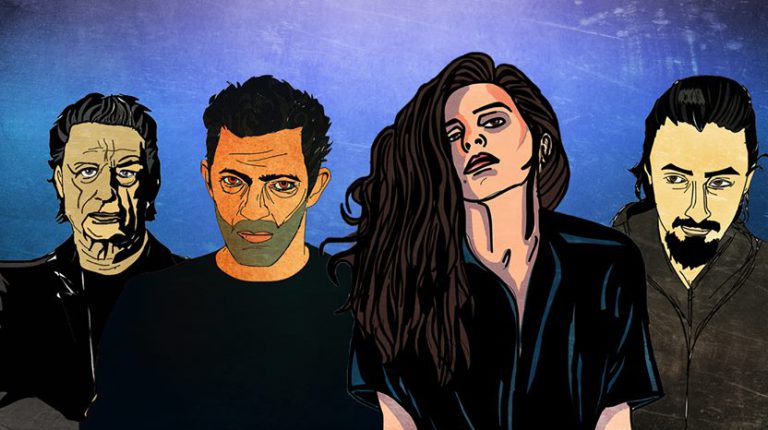 By Nada Deyaa'
Throughout the history of comic books, readers have enjoyed seeing the fascinating powers of countless male superheroes like Superman, Batman, and Spiderman. However, women heroes, though present, have not achieved the variety and popularity of their male counterparts with few notable heroes like Wonder Woman and Catwoman, among a handful of others.
In Egypt, almost no comic book has drawn a satisfying superhero character that speaks to people and conveys the author's message in a funny, short, or catchy way. Most often, these creations are drawn and characterized in a way that only addresses young people or are used as tools for political irony. However, all of that is about to change with the release of Lamis, the latest Egyptian woman superhero.
Lamis is a super-powered drug dealer, who grew up suffering from all types of childhood abuse. Through a series of comics, she tells of her adventures in the dark world of drugs and manipulating human nature. The comic tells the details of the hero gaining her powers, and how she uses them to achieve her goals. The comic is available to the public through Koshk, a mobile comic application that offers users different types of comics for free.
In the first issue, released last week, Lamis is introduced as a girl jumping over a car from a roof and saving what appears to be a kidnapped, newborn child from a gang. "You must label me as the good girl now," she says. "But don't rush it; good and bad are labels that we call each other before believing them, while in reality, life doesn't run that way. There are millions of shades of good and bad."
However, as readers grow attached to her good side, they are impressed with how she confidently calls herself "a dirty woman" and accepts herself the way she is.
It only takes a few frames of the first released issue, entitled "Configuration," for readers to connect with Lamis, accept her job as a drug dealer, and invade her life, following her adventures that she has with her best friend Hossam.
Lamis first came to life with the talent of creator Safia Baraka, an Egyptian of Palestinian origin. With the help of her husband, Hamid Yehia, who drew all of the illustrations, the couple created Egypt's first woman superhero.
"I first wrote the story to be a film, but I found that it would be too expensive for us to produce," Baraka said. "So after we decided to write it as a comic book, we made sure to still treat it as a film when it came to the illustrations, colours, and characters."
The couple, who have been married for five years, wanted to print the comics as a book, but they were faced with dozens of required permits, legislations, and approvals. They decided to look for a digital alternative to printing the comic, which they found in the application Koshk.
"In most comic books around the world that feature superheroes, there were none that featured the personal details of the hero's life. That includes the sufferings he must have gone through as an abnormal little kid, his personal problems, and his hopes and dreams. That's what I mainly wanted to focus on while writing Lamis," Baraka said.
What makes Lamis different from other comic books is each character's mixture of good and evil.
"This is the reality of human nature—none of us are totally good or pure evil. Even if we do make mistakes, it's okay to forgive ourselves and accept it the way it is. I also aimed to make the main character of my story a girl who has done all types of wrong things because girls in our society are not allowed to make any mistakes, and if they do, they are stamped with it forever," Baraka explained.
From the first trailer of the comic, even before it was released to the public, Lamis received a lot of positive feedback on social media, with hundreds of likes and shares. Posters of the comic filled many streets in certain neighborhoods and the readers' anticipation was clear.
"I couldn't believe that the comic would attract all this attention even before its release," Baraka said, amazed. "I believe that what mainly brought people's attention to Lamis was the feeling that she's one of them, with all of their flaws and their grace."
"Also, artistically, people felt that they are watching a movie rather than reading a comic book, and that is thanks to Hamed's illustrations," she added.
While framing the storyline in comics, both Baraka and Hamed were not targeting a particular audience, but simply those of all ages who love comic books and are eager to find an appropriate Arabic comic production.
"Both Hamed and I were raised on the stories of Adham Sabry — they shaped our personalities and taught us much. Nowadays, we haven't found any stories that resonate with us in the same way. And as adults, we still haven't find anything that entertains us while also treating the reader as an adult, so hopefully Lamis will fill that space," Baraka concluded.
Hamed, who works as a director, made sure that the characters' forms, faces and casual clothing were drawn in a style that would become familiar to the readers.
"When I read the story Safia wrote, the shape of the characters automatically started forming in my mind," Hamed said. "I knew for sure that I would draw Lamis to look similar to the real-life Safia. It's not only because both of them have so many common traits, but it's the way I see Safia as the superhero of my life."
"While characterizing the main personas of Lamis, I sought to draw in a quality and standard that could match international comic books like Marvel and DC," Hamed added.
The comic is written to be produced in series of about six episodes each. Every two weeks readers can catch the new episode on the Koshk application.
---
Subscribe to our newsletter
---