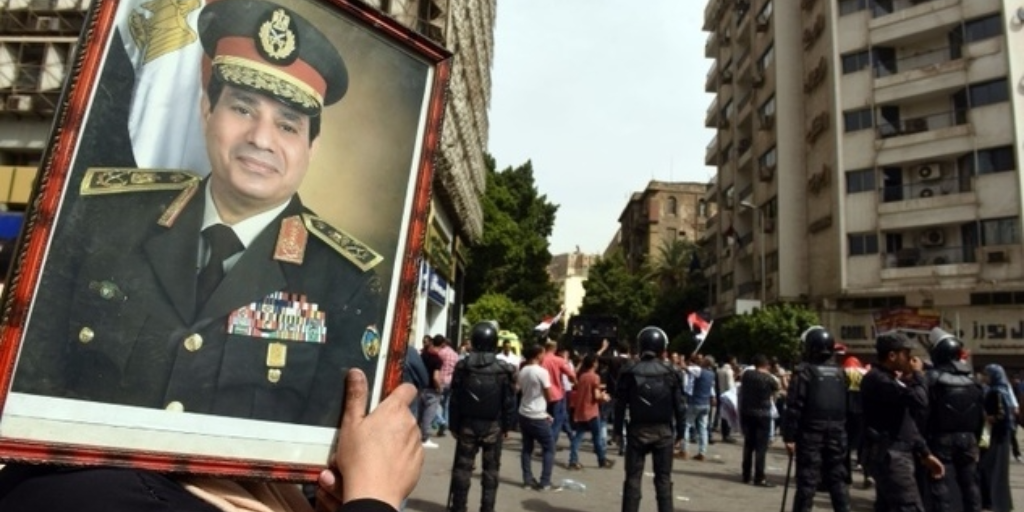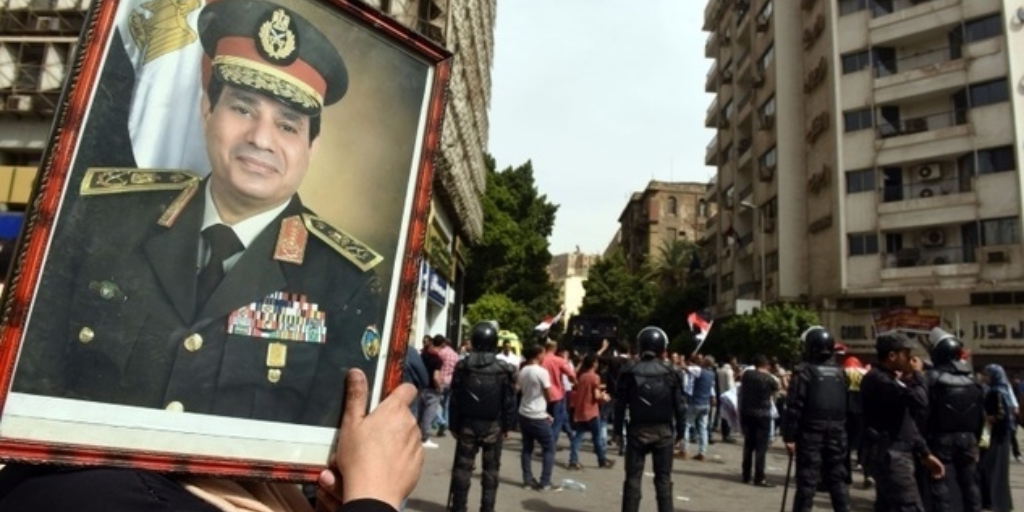 Approval ratings for Egyptian President Abdel Fattah Al-Sisi dropped to 82 percent, compared to 91 percent in June, according to a poll released on Monday by the Egyptian Center for Public Opinion Research (Baseera).
Baseera's periodical survey, evaluating the performance of the president 26 months into his elections, covered Sisi's performance in office and perspectives on his re-election. It comes two months after the last poll in June, which marked the end of the first two years of Sisi's presidency.
According to the report, the satisfaction rate with the president's performance ranged from 78 percent among respondents with a university degree to 84 percent among those with a lower level of education.
Respondents aged 50 years and above showed approval ratings of 89 percent, while the president's rating drops to 70 percent among respondents aged less than 30 years.
As for the tendencies to re-elect Sisi, "in case new presidential elections were to occur tomorrow," the results in favor of reelection dropped to 66 percent, compared to 81 percent in the prior poll conducted in June.
According to the report, the driving reasons behind people's satisfaction remain the same as in earlier polls. The Suez Canal project is still the primary source of contentment, with 32 percent of respondents naming it as a positive element of Sisi's presidency, followed by security improvements and the networks of roads and bridges implemented by the president. Meanwhile, the primary cause for disapproval has been the rise in prices, followed by unemployment, the increase in the price of the dollar and the lack of improvement in the country's overall circumstances.
When asked whether the Suez Canal Project has had a positive effect on Egypt, 43 percent of the respondents said it has, while 39 percent see that the project has not positively affected the country.
The survey further revealed that Egyptian youth have a lower tendency to re-elect Sisi; 51 percent of those below 30 years of age said they would reelect the president, in comparison to 81 percent of respondents aged 50 and above.
Sisi won Egypt's presidential elections in 2014 in a landslide victory, reaping 96 percent of the valid votes, after leading the popularly-backed military ouster of Islamist president Mohamed Morsi one year prior.
Although the general-turned-president ascended to the presidency amidst widespread public support, Sisi's popularity has since waned, particularly in the wake of a series of incidents of police abuse and the arrest of several activists, human rights defenders, literary figures and other critics of the regime.
---
Subscribe to our newsletter
---