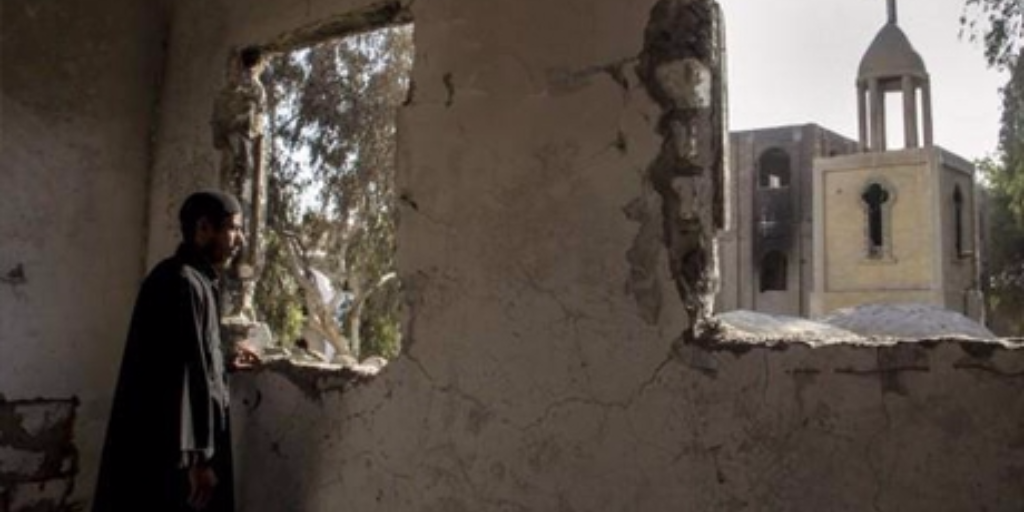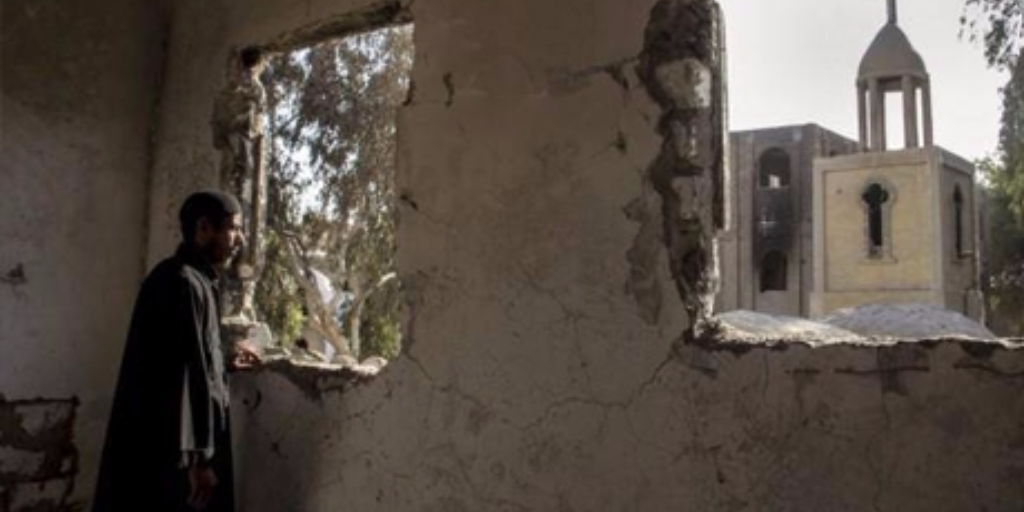 Sectarian strife does not exist in Upper Egypt's Minya and all clashes between Muslims and Christians in the governorate are a result of "neighbor disputes," said Minya's security director Faisal Dweidar.
"I visited the village of Kom Al-Lofy [in Minya] and the locals are living alongside each other more than naturally," Dweidar said in statements to the press, adding that the discourse surrounding recent incidents of violence are aimed at creating confusion and chaos among citizens.
Sectarian tension between Muslims and Christians has been rife in the past decade, with clashes often taking part in rural Egyptian cities. Coptic Christians make up approximately 16 percent of Egypt's population, with 15 million Copts in Egypt.
In late 2015, a 26-year-old woman was killed by her family after converting to Christianity and marrying a man from Fayoum.
Minya in particular has borne witness to a number of clashes between Muslims and Christians over the past several months.
In May, an elderly Coptic Christian woman was stripped and dragged through Karam village in Minya over rumors of a love affair between her son and a Muslim woman. According to Bishop Makarios, who reported the incident, the violence saw the torching of a number of houses belonging to Coptic Christians, resulting in EGP 350,000 in damages.
In July, locals attacked five buildings in Minya's Abu Yacoub village after rumors spread that a church was to be built in the area. The buildings attacked included houses of Coptic Christians, along with a nursery, which locals believed would be turned in to a church.
The following day, Bishop Makarios reported that the family of a priest was attacked by two Muslim youths, with the attack resulting in the death of a 27-year-old Christian resident.
Following the July incidents, the Egyptian Initiative for Personal Initiative (EIPR) released a statement expressing "deep disturbance" over the recent spike in sectarian violence in Minya and calling on state authorities to ensure the correct implementation of the law in relation to these cases.
During a speech marking Coptic Orthodox Christmas in January 2016, President Sisi, who was the first Egyptian President to make an appearance at Christmas mass in 2015, apologized for the burning of churches in 2013 and vowed to restore all torched churches and houses by the end of the year.
---
Subscribe to our newsletter
---