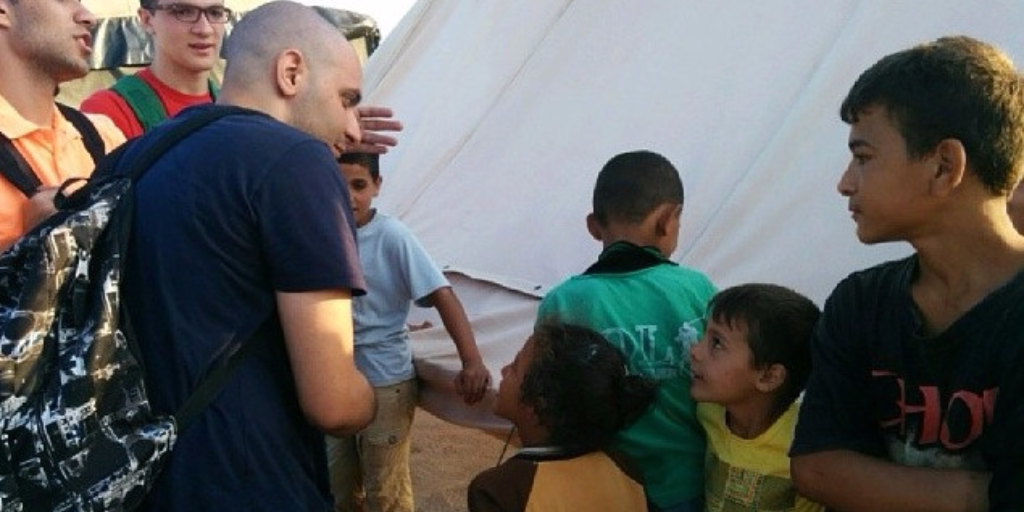 I usually skip the Facebook memories part till today.
Two years ago my life changed. Two years ago, I traveled, thinking I was a good guy on a quest to help young kids when I discovered that they're the good kids that helped a lost soul of a 25-year-old Egyptian guy: Me. Two years ago, I used to document this trip under the hashtag 'lost young souls' before I discovered that I was the lost young soul.
Two years ago, I was lucky to be part of a group that spent some time in a Syrian refugee camp full of young, amazing, and full of potential Syrian kids in Lebanon. I was not the man I am today; I was a scared, young kid. I was scared of these kids. I was lost. I didn't know the purpose of my life and I didn't know if what I am doing was effective or not. I was incapable of acknowledging the blessings surrounding me, I was freaking scared of the unknown, of the future, of that camp. Before traveling I tried to apologize and leave the group not once, nor twice, but three times because I was scared. Little did I know, this camp would change my life.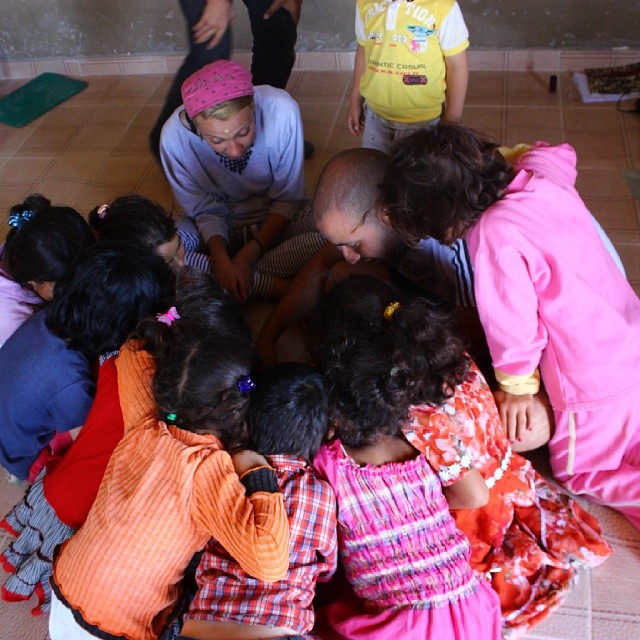 I still remember my first day there. When I first entered the camp I was scared of these kids, not knowing if I would even be able to help them with my 'good guy' knowledge and love. The moment I entered, all my concerns vanished. I was welcomed by the laughter and smiles of kids jumping around and hugging us. The kids were so open and so courageous. They were capable of love despite everything they had experienced; they were capable of living, loving, and trusting people. They trusted us with both their painful stories and their lovely memories.
I thought my 25-year-long life – with two near death experiences (including falling off a mountain and breaking my back, and two years later getting accidentally electrocuted), the Egyptian revolution, and losing friends over the years – was a hard life. But again, little did I know.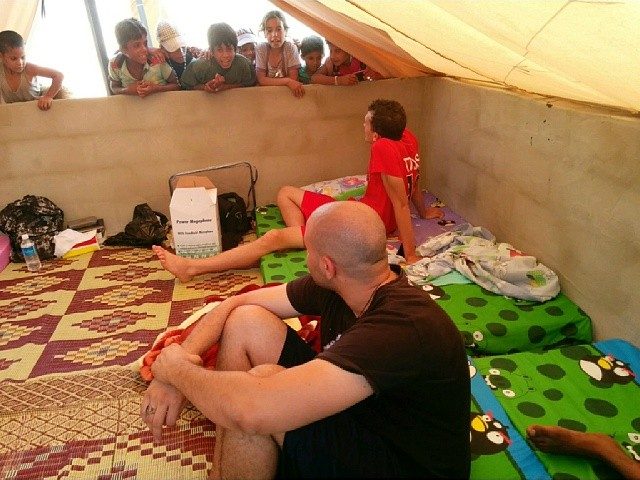 We stayed in a camp where a daily shower, more than four hours of electricity per day, and fresh water were all luxuries. We were there to talk to them about art, music, sports, human rights, and how they can change the world. We were divided into groups focusing on each of these topics. What started as me and my friend, May, trying to teach them Origami, music, painting, and filmmaking, turned into deep talks about their dreams, aspirations and memories.
One child I met was Wesam. He was so small that I would carry him with one hand and swoop him around as if he was flying. Whenever we talked about what he really loves, his answer would always be kebabs. Another child I met always dreamt of becoming a mechanical engineer like his dad and uncle. Others dreamt of becoming pilots, actors, chefs and more.
They used to tell us stories about their homes, how they lost members of their families, and how they walked for days to find safety. One would think that because they were kids they didn't really understand, but I believe they did. After each day with them, we used to go back to our tents to rest, but they never did. They would follow us around, asking us for more stories, more games and more songs. Sleeping was the hardest thing to do with kids shouting and laughing in front of your tent. I used to ask them all the time to leave me to grasp few minutes of sleep but they never listened. But, I am kind of happy now that they never did.
I remember them whispering their dreams into the Origami they made; their very simple dreams. I remember them painting their dreams on pieces of white paper; pieces of paper that turned into books wise old men could not write. We talked about movies and music. We sang together, we played, we ran and we even talked about one of the people I respect the most: Malcolm X.
I spent weeks in this camp learning to appreciate life, laughter, and hardships. I learned to acknowledge all my blessings and to appreciate the things we take for granted: water, electricity, Internet, shelter, family, and the love surrounding us. I even learned to appreciate the sense of time passing by. Spending days in a refugee camp not doing anything but talk to these children you forget the dates. After a few days in that camp I had to check my cellphone to know how many days had passed.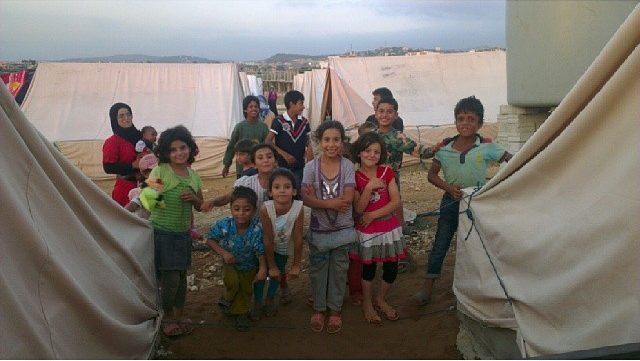 These kids were more than just refugees, they were even more than just kids, they were mentors, teachers, and life coaches. I owe a lot to them.
Now, I live my life with their faces in my mind; their names, their tears, their laughs, their stories and their hidden pain. Last month I was in Berlin for business and my phone stopped working. I went to have it fixed and I met a man with an Arabic tattoo that read "The Memories Remain". When I asked him if he spoke Arabic, he told me that he was half German and half Syrian. And that's when it all hit me again, that's when it breathed life into all of my memories. He might have had this tattoo because he broke up with his girlfriend, he might have had it for any reason, but for me it was connected to Syria.
On your way back home every day, never forget that there are people full of life and pain living in tents somewhere in the world. They have a lot to give and they will have an impact someday. The memories I made will always remain.
---
Subscribe to our newsletter
---