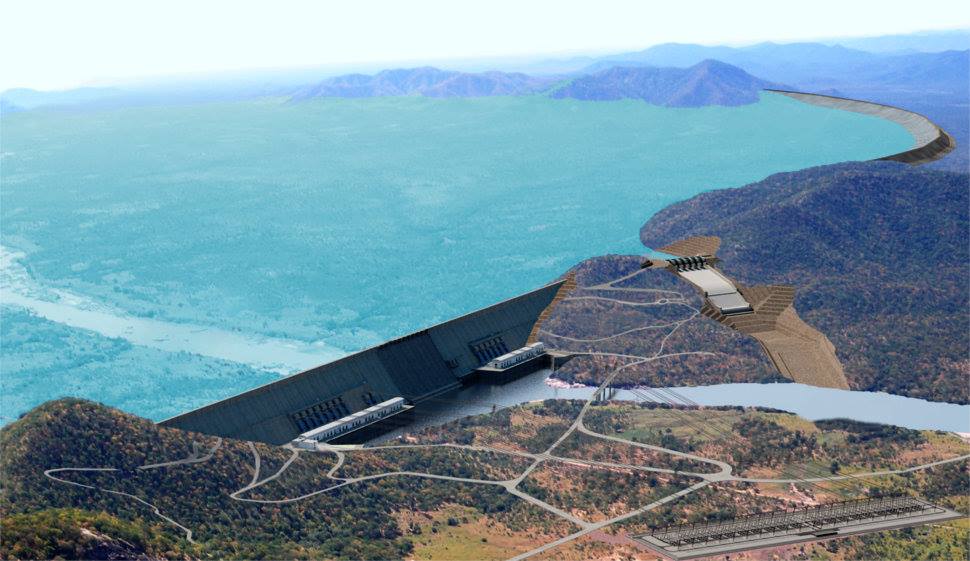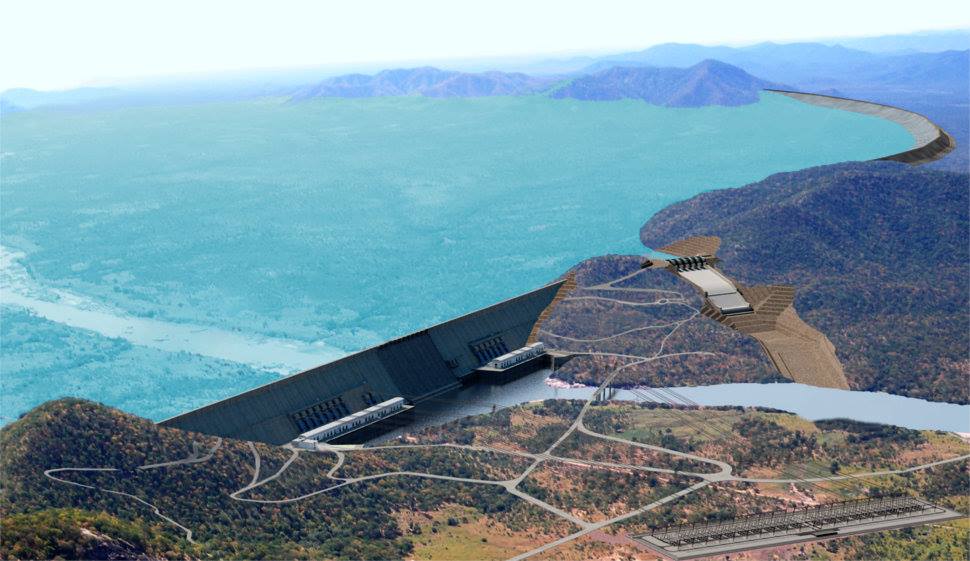 Egypt, Sudan and Ethiopia signed an agreement on Tuesday tasking French consulting companies BRL Ingénierie and Artelia with conducting feasibility studies on the Grand Ethiopian Renaissance Dam (GERD), state news agency MENA reported.
The three countries' irrigation ministers and Egypt's ambassador to Sudan were present at the signing in the Sudanese capital of Khartoum.
In line with recommendations from the 10-member International Panel of Experts established by the three countries, the feasibility studies will include an assessment of the dam's environmental, socioeconomic and ecological impacts.
"Minister of Water, Irrigation and Electricity of Ethiopia Ato Motuma Mekassa in his remarks reiterated Ethiopia's commitment for regional cooperation. Ethiopia has committed itself for the conduct of the two studies with the aim of building trust and confidence as well as enhancing cooperation and regional integration in the Nile Basin," the Ethiopian Ministry of Foreign Affairs said in a statement.
According to the statement, the agreement serves as a "roadmap to conduct the two studies within the next 11 months."
Although the Tripartite National Committee (TNC) of three countries have just come to an agreement on conducting the feasibility studies, Ethiopia's Minister of Information and Communication said in May that the 6,000-megawatt dam is 70 percent complete.
Egypt's main concern since the GERD's establishment in 2011 is its high storage capacity, which reaches 74 billion cubic meters, over fears of affecting its national water security.
As per agreements signed in 1929 and 1959 in Ethiopia's absence, downstream countries Egypt and Sudan together receive the majority of Nile Water. Egypt annually receives 55.5 billion cubic metres of the estimated total 84 billion cubic metres of Nile water produced each year, while Sudan receives 18.5 billion cubic metres. Britain had signed the initial 1929 on behalf of Egypt, its then-colony.
---
Subscribe to our newsletter
---