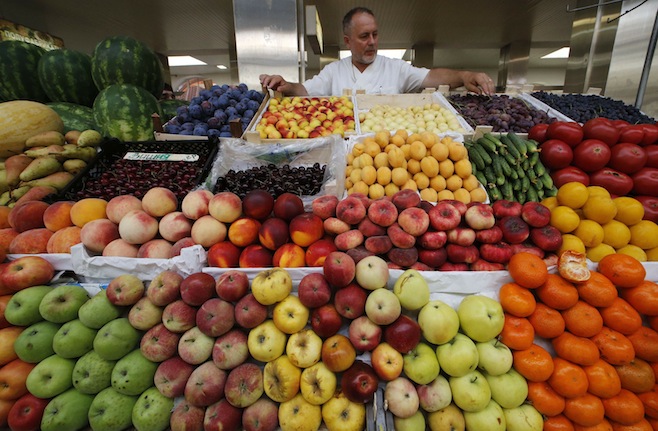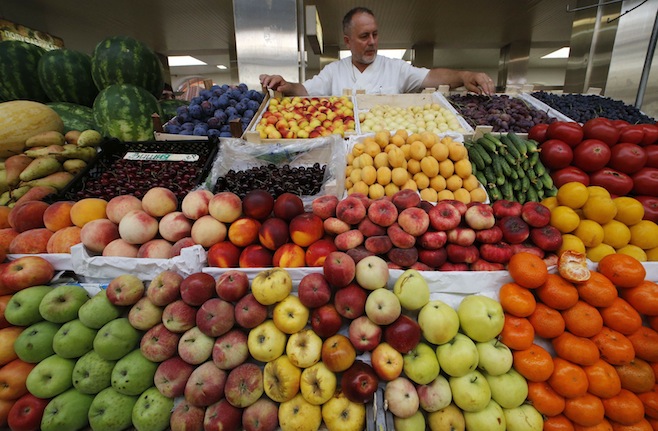 Russia's agricultural safety watchdog has decided to lift its temporary ban on imports of Egyptian fruits and vegetables, Sputnik news agency reported.
"The sides agreed to resume the deliveries of agricultural produce from Egypt to Russia, except potatoes, on condition that the Egyptian side will meet all Russian demands on sanitary safety of supplied produce," said Yulia Melano, spokeswoman of Rosselkhoznadzor, the Russian agricultural safety service.
According to Egyptian Minister of Trade and Industry Tarek Qabil, Russia's decision came following "intensive efforts" from Egypt's side to reverse the ban since its implementation.
Earlier this month, Russia had announced it would temporarily ban imports of some agricultural products from Egypt. Although Egyptian officials deny the two incidents are linked, Russia's ban came on the same day as Egypt rejected a Russian wheat shipment containing traces of ergot, a fungus commonly found in wheat.
Egypt has recently implemented and backtracked on a zero-tolerance policy on ergot several times, starting from December of last year. Although international standards allow for levels of ergot up to 0.05 percent in wheat, an old decree had stipulated the complete absence of ergot for wheat shipments to be allowed.
Its most recent decision to refuse shipments containing any amount of the fungus resulted in the rejection of a large shipment from Russia, which soon thereafter announced its ban on Egyptian agricultural products.
However, after several failed tenders for wheat shipments, Egypt – the world's largest wheat importer – decided to abandon its zero-tolerance policy towards ergot.
According to Reuters, Russia is among Egypt's biggest buyers of fruit. Egypt sold Russia USD 350 million worth of agricultural products last year, including 40,000 tons of oranges.
---
Subscribe to our newsletter
---