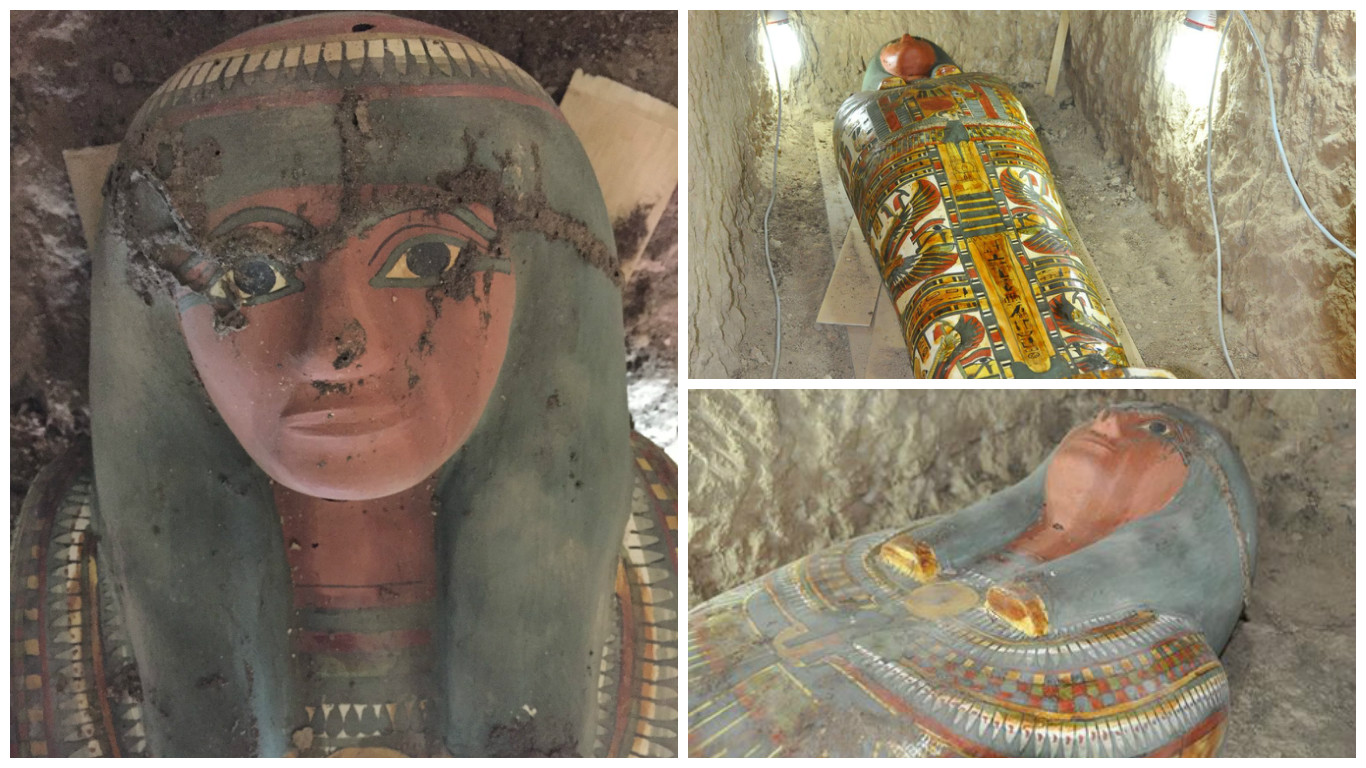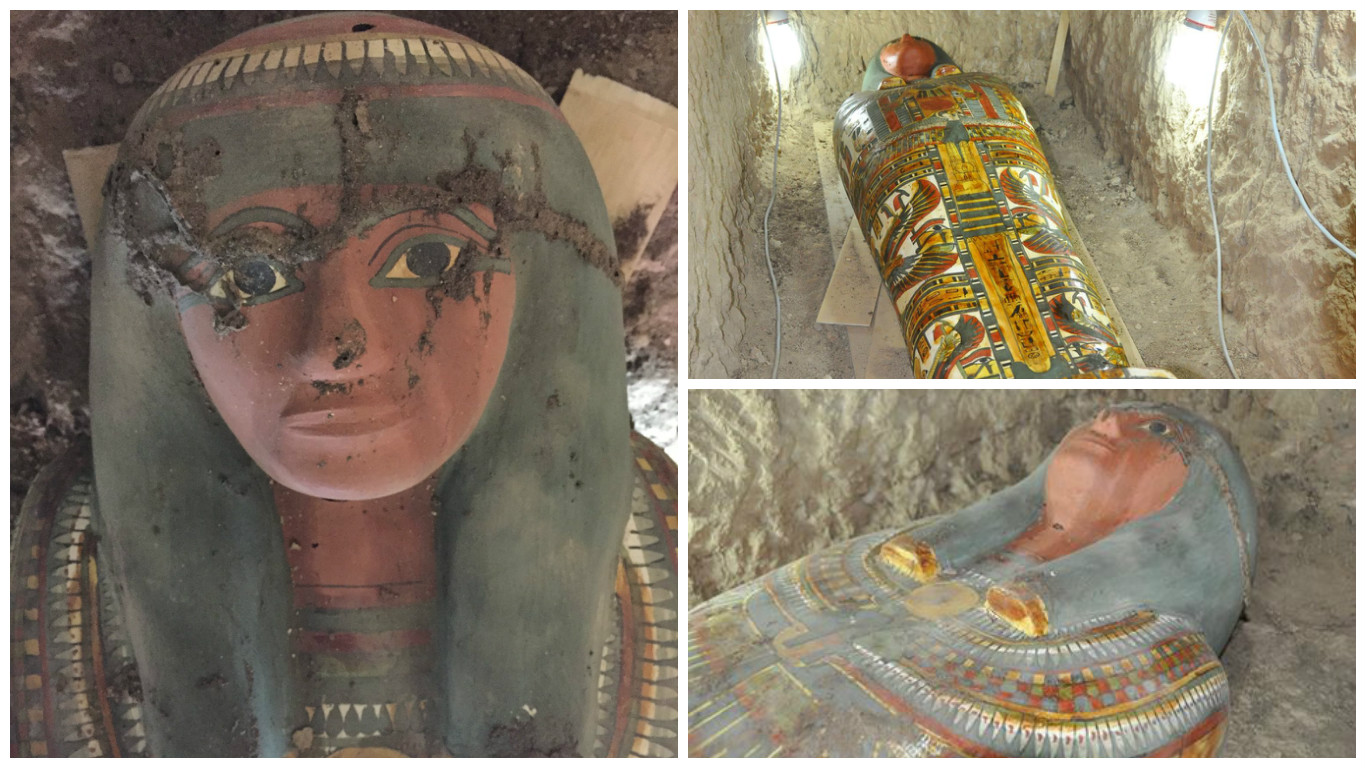 A team of Spanish archaeologists have discovered a mummy that could be at least 2,500 years old in the Egyptian city of Luxor, Egypt's Ministry of Antiquities announced on Sunday.
Led by Myriam Seco Álvarez, the Spanish archaeologists unearthed the mummy in a tomb near the temple of king Thutmose III. The tomb likely belonged to a nobleman named Amenrenef, a servant of the royal house.
According to the ministry's statement, the mummy was discovered in "very good condition" and dates back to somewhere between 1075-664 BC.
Álvarez said that the mummy's significance lies in the presence of the "colorful decorations carrying religious symbols from Ancient Egypt, including the guardian goddesses Isis and Nephtys spreading their wings, the four sons of Horus, the symbol of the sun, and others."
The Spanish team will conduct further studies on the tomb and its contents at the earliest possible time, said the head of the Ancient Egyptian Antiquities department at the ministry, Mahmoud Afifi.
Sunday's find is the latest in a series of discoveries related to Ancient Egypt.
Last month, experts using radiography to scan the Great Pyramid of Giza found evidence that there are two "previously unknown cavities" in the 4,500-year-old pyramid.
In March, Egypt's Ministry of Antiquities announced that scans carried out by Japanese radar specialist Hirokatsu Watanabu indicated the presence of two previously un-discovered chambers in King Tutankhamun's tomb in the Valley of the Kings. The scans lent credence to British archaeologist Nicholas Reeves' theory that Queen Nefertiti's tomb, which has long been an archaeological mystery, is hidden behind that of King Tutankhamun.
---
Subscribe to our newsletter
---