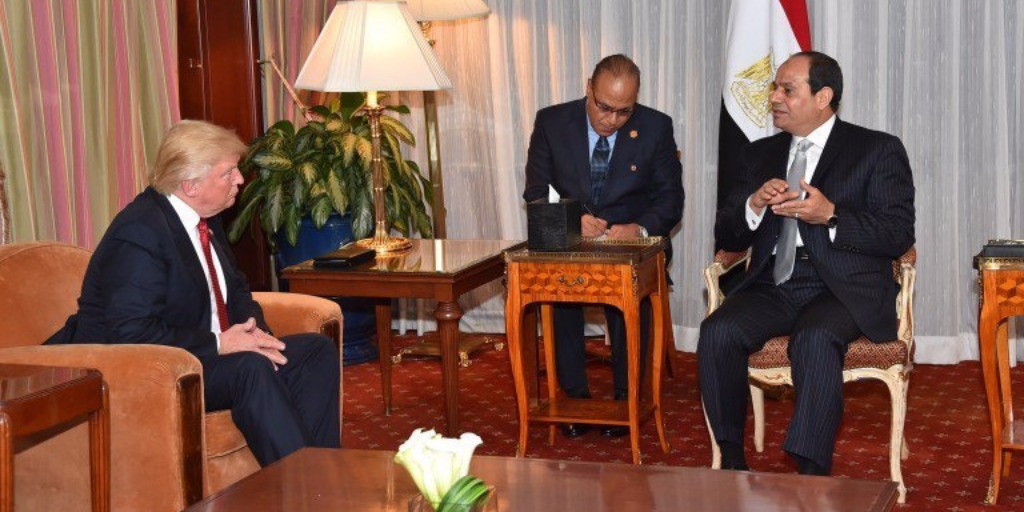 Egypt has refuted claims made by the United States (U.S.) Department of State in a report reviewing the human rights status all over the world.
Egypt's Foreign Ministry Spokesperson Ahmed Abou Zaid said that the U.S. issues these reports regularly and they reflect the American viewpoint. However, these reports are not based on binding legal obligations that Egypt adheres to, said Abu Zaid.
Abou Zaid stressed that the status of human rights in Egypt is firmly connected with constitutional regulations and is monitored by Egyptian national institutions.
The U.S. report tackled different issues that pertain to human rights in Egypt, including enforced disappearance, torture in prisons, politically motivated killings among other issues.
According to the report, the most significant problem in human rights in Egypt is the excessive use of force by security forces and suppression of civil liberties. Excessive use of force included unlawful killings, torture, mass trials and use of military courts to try civilians.
"Other human rights problems included disappearances; harsh prison conditions; arbitrary arrests; a judiciary that in some cases appeared to arrive at outcomes not supported by publicly available evidence or that appeared to reflect political motivations; reports of political prisoners and detainees; restrictions on academic freedom; impunity for security forces; harassment of some civil society organizations; limits on religious freedom; official corruption; limits on civil society organizations; violence, harassment, and societal discrimination against women and girls, including female genital mutilation/cutting (FGM/C); child abuse; discrimination against persons with disabilities; trafficking in persons; societal discrimination against religious minorities; discrimination and arrests based on sexual orientation; discrimination against HIV-positive persons; and worker abuse, including child labor," read the report.
Tens of documented cases were included in the report that was severely slammed by Egypt.
International rights organizations have repeatedly highlighted what they call the deteriorating status of human rights in Egypt. Such organizations include Amnesty International and Human rights Watch.
The report said that the Egyptian government is less than cooperative when it comes to these rights organizations, adding that it rarely cooperates with these organizations in their inquiries.
After the current U.S. president Donald Trump took office in January, Washington hardly touched upon the human rights status in Egypt. Trump didn't once bring the issue to light during his meetings and calls with Egypt's President Abdel Fattah Al-Sisi.
---
Subscribe to our newsletter
---